Transforming Labour Market Stats by Integrating Survey and Non-Survey Data
Description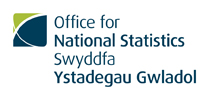 PLEASE NOTE: Due to external circumstances we have had to change the venue for the day. The workshop will take place at Amba Hotel Charing Cross, The Strand, London, WC2N 5HX
The Office for National Statistics would like to invite you to our upcoming workshop Transforming Labour Market Statistics by Integrating Survey and Non-Survey Data.
It is our ambition to make effective and efficient use of the data already held across government to improve labour market outputs. Therefore, we are researching the potential to use non-survey data (such as administrative data) in the production of outputs currently produced from the census and the labour force survey.
Using non-survey data has many potential advantages, for example, the opportunity to reduce respondent burden and to frequently produce statistics for small geographic areas. However, it also presents challenges, for example, difficulties to meet standard definitions for groups such as the unemployed.
We are holding this workshop to:
learn more about your requirements for labour market statistics and gather feedback on the definitions you require at small geographic levels

discuss the potential to use administrative data to improve the outputs we already produce and to develop new outputs

discuss recent research evaluating the potential to replicate the census question on labour market status as part of an Administrative Data Census
This workshop will be of interest to anyone who uses statistics on the labour market. Your input at the workshop will be key to help us shape and focus our future research.
Full details, including the agenda and a list of speakers will be released nearer the time.
When? 17th May, from 10.30am to 4pm. Lunch and refreshments provided.
Where? Updated venue information - Amba Hotel Charing Cross, The Strand, London, WC2N 5HX
How much? Free!
For more information please contact Admin.Data.Census.Project@ons.gov.uk