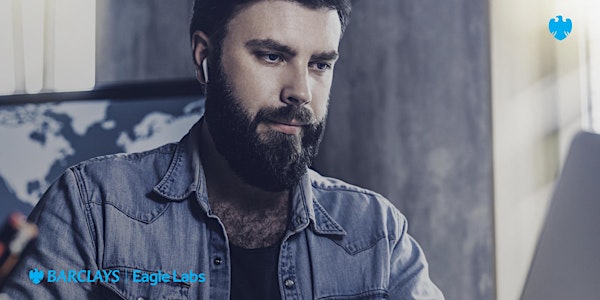 Transforming your Business Digitally & Staying Safe in a Cyber World
Location
Bournemouth Eagle Lab Virtual Events
Join us online!
United Kingdom
How to be Cyber secure in an ever changing digital world.
About this event
Join us online as we explore with our speakers what businesses and the people within the business can do to stay safe & take a look at digital transformation and its impact & what you could be utilising to your advantage.
Our speakers will highlight support tools available to help you stay safe and secure, keeping you alert and aware to fraud, scams and threats to you, your employees and your business.
Speaker Bio's
 Durgan Cooper MD of CetSat Limited is a technology veteran whose commercial career has spanned over 20 years working within a variety of industries including financial services, defence, and nuclear. His area of specialism is cyber defence and digital transformation and as the world evolves each day, he is fortunate to work in an industry which enables him to learn new things every day! Durgan will be covering Industry 4.0 and how might the technological revolution the world is experiencing affect an organisation? He will look at Industry 4.0: what it means, what it entails, and how businesses can take advantage. 
Cyber Warfare and its effect on Business. With recent global events, we will look at how capabilities have changed in terms of cyber warfare, how that can impact the commercial world and some basics as to how to mitigate the risks.
Karen Popham is a Digital Engagement manager in our Specialist Client Solutions team within Business Banking.  Karen has worked in Financial services for over 14 years, and has an interest in businesses optimising both their digital presence and the digital skills of their employees. Karen looks forward to explaining what resources Barclays has available to support you in keeping alert to fraud and scams.
Video link will be sent out the day before the event.