Transforming Youth Custody: Putting education at the heart of detention

Wednesday, 17 April 2013 from 19:15 to 20:30 (BST)
Event Details
Help shape the Government's plans to Transform Youth Custody and put education at the heart of detention
Wednesday 17 APRIL 2013
7:15pm - 8:30pm
The Oasis Centre, 75 Westminster Bridge Road, 
London SE1 7HS (opposite Lambeth North Tube)  
Join Chris Grayling, The Lord Chancellor and Secretary of State for Justice, at the Oasis People's Parliament for your chance to contribute to the Ministry of Justice's consultation on Transforming Youth Custody.
The Secretary of State will present a keynote speech on the Government's vision for Transforming Youth Custody and will be joined by a panel of senior officials from both the Ministry of Justice and Department for Education. The Government's consultation process Transforming Youth Custody: Putting education at the heart of detention is open until the 30th April, and this People's Parliament event is an opportunity for you to ask questions, put your point across and take part in a discussion which will impact on the way in which youth custody operates in the future.
The recent Government consultation document readily admits that the current system costs too much and, with over 70% of young offenders going on reoffend within a year of release, it is delivering poor results both for young people and communities. The Government therefore wants to consider radical new approaches to youth custody and wants your ideas.
How can we make education the focus of detention, and what should that education look like?

How can we reintegrate young people back into the community and into education, training or employment once they are released?

What measures do we put in place to meet the wider needs of young people in custody and prevent them from re-offending?
Join us to discuss these and many other questions as part of what promises to be a stimulating and thought-provoking evening chaired by Steve Chalke MBE, Founder of Oasis Global.
Chris Grayling MP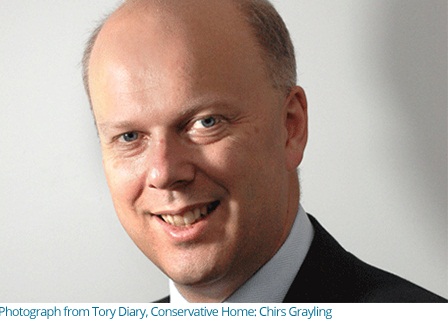 'Custody provides the chance to end the chaos, to confront the multiple challenges these children face, and to impose boundaries that have all too often been lacking. But that is not enough. It is through education that young offenders will gain the qualifications and skills for employment, as well as come to understand the importance of individual responsibility, self-discipline and self-respect.'
Do you have questions about Transforming Youth Custody: Putting education at the heart of detention?
Contact the organiser
When & Where
75 Westminster Bridge Road
SE1 7HS London
United Kingdom


Wednesday, 17 April 2013 from 19:15 to 20:30 (BST)
Add to my calendar