Description
Join us for a FUN Day for the the whole family !

We are launching this year's Foundation Nutrition Trust 2016 Project : TransformationKids2016 or as we call it >> "TransformKids"

It will be an afternoon of fun games for all , martial arts for kids, dancing for kids, cheerleading for kids, quizzes for all. 

Are you ready to get fit and have fun ???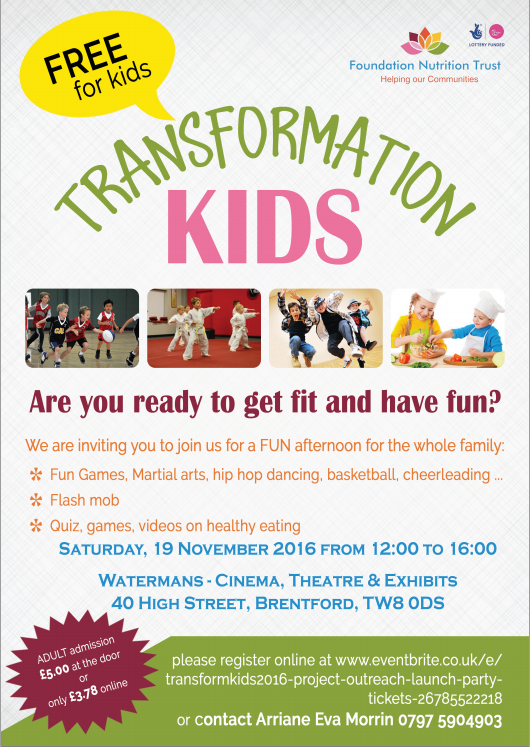 FREE for Kids . Admission is £5 at the door for adults or £3.78 online.
contact Arriane Eva Morrin for more information 07975904903