Description
In partnership with the University of Bristol, the ITI Western Regional Group is delighted to present a German-to-English translation slam on Thursday 15 February 2018, which will see local freelance translators Alison Hindley and Seiriol Dafydd take on a commercial text packed with translation conundrums. Discover the workings of a translator's mind as they reveal their work live to an audience of students and fellow translators – and each other – and talk through their strategies and choices. Come and join us on a linguistic adventure that promises plenty of food for thought to inform and improve your own translation practice.
There will be plenty of time for informal conversations over refreshments. Advance registration is required, but the event is free - all are welcome!

Lindsay Bywood (Guest Moderator)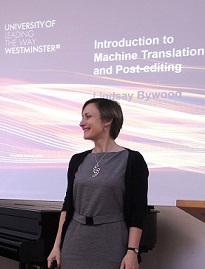 Lindsay holds a PhD from University College London, an MA in German and Philosophy from the University of Oxford and an MA in Translation from the University of Salford. Up until five years ago she worked in the translation industry, most recently as Director of Business Development at VSI, an international subtitling and dubbing company with headquarters in London. She is a senior lecturer at the University of Westminster, where she teaches translation, project management, audio-visual translation, and professional skills for translators.
Alison Hindley (Translator)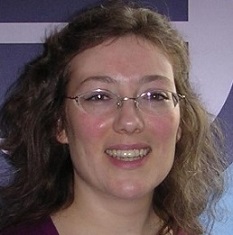 Alison translates from German and Italian into English, specialising in legal, environmental, commercial and music translations. Having completed her MA in Translation at the University of Surrey, she worked there as a Research Officer in terminology and also has one year's experience as an in-house translator for a London agency. She has been freelancing since September 1997 and is a qualified member of the ITI and CIoL. Besides organising Bristol Stammtisch since 2008, she chaired her local choir for 5 years and is an active amateur singer.
Seiriol Dafydd (Translator)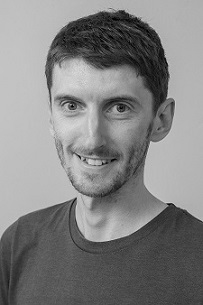 Seiriol translates from German into English, English into Welsh and – on the very rare occasions he is asked to do so – from German into Welsh. He has been a freelance translator for almost five years, working mainly in the fields of business, marketing and culture. Before becoming a professional translator, he completed a PhD at Swansea University on intertextuality in contemporary German travel literature.