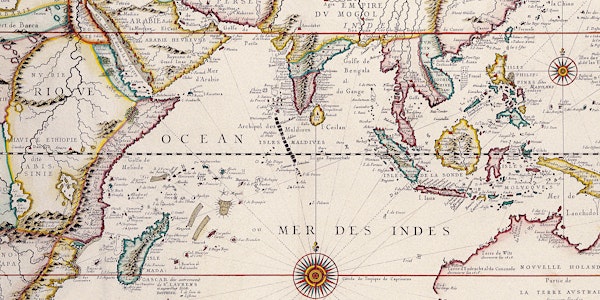 'Transnationalism in the Long-Nineteenth Century' Virtual Conference Day 1
Day 1 of a two-day virtual conference on 'Transnationalism in the Long-Nineteenth Century' held by Romance, Revolution and Reform.
About this event
Romance, Revolution and Reform are delighted to be holding this two-day international virtual conference on all aspects of research on transnationalism in the Long-Nineteenth Century.
Join us for two days of panels with papers from speakers across the world, and the launch of 'Reform', Issue 3 of Romance, Revolution and Reform. Our keynote address will be given by Corinne Fowler (@corinne_fowler), author of Green Unpleasant Lands, and director of the hugely successful Colonial Countryside child-led history and writing project (@ColonialCountr1).
Now, more than ever, it is important to think globally, and to challenge dominant Euro-centric narratives. This interdisciplinary conference will create an open forum where transnational research from around the world, and across the Arts, Humanities and Social Sciences, can come together.
Schedule - Wednesday 13th January 2020
9.45-10.00 - Registration and Welcome
10.00-11.00 - Panel 1 Travel Writing
Margaret Gray (University of Newcastle) - 'Little wooden shop-fronts, like open cabinets full of shelves': Reframing Eastern Marketplaces as Cultural Exhibitions in Late-Victorian Women's Travel Writing
Haonan Chi (University of Exeter) - Rewriting the Anti-footbinding Movement: Alicia Littles T'ien Tsu Hui and Qiu Jin's Revolutionary New Woman
Nitya Gundu (Jawaharlal Nehru University) - Life Writing and Self-Fashioning in Fanny Parkes' Wanderings of a Pilgrim in Search of the Picturesque
Dr Nadia Butt (University of Giessen) - Encountering the 'Imperial Other': Representations of Occidental Lifestyles in Krishnabhabini Das' Travelogue A Bengali Lady in England
11.00-12.30 - Break
11.30-12.30 - Panel 2: Counternarratives
Faiq Lodhi (Independent Scholar) - Bertha Mason's Transnational Revenants: Othered Women in Victorian Popular Fiction
Rezvan Deyaninajafabady (University of Southampton) - The Iranians' imagology in the mirror of European travellers in the nineteenth century
Olivia Tjon-A-Meeuw (University of Zurich) - A Black Ship on the Caribbean Atlantic: A space for a Counter-Nation in Maxwell Phillip's Emmanuel Appadocca; or the Blighted Life: A Tale of the Boucaneers
Asma Char (University of Exeter) - Debates on Women's Emancipation in the Arab World and Britain at the Fin de Siecle
12.30-13.30 - Break
13.30-14.55 - Keynote Address
Professor Corinne Fowler (University of Leicester) - Colonial Countryside: Country Houses, British History and Contemporary Politics.
14.55-15.00 - Close
All times are given here in GMT.
Joining Information
This conference will be held virtually. Joining information will be sent out to all registered attendees closer to the time.
Eligibility
This conference is open to all scholars, academics, Postgraduate students and early career researchers as well as to members of the public.
Tickets
Tickets for each day are sold separately. Please find tickets for Day 2 here: https://www.eventbrite.co.uk/e/130395160435