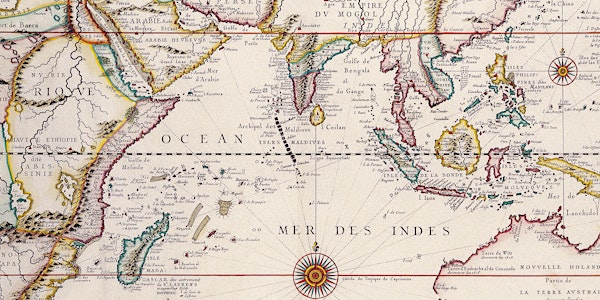 'Transnationalism in the Long-Nineteenth Century' Virtual Conference Day 2
Day 2 of a two-day virtual conference on 'Transnationalism in the Long-Nineteenth Century' held by Romance, Revolution and Reform & Launch!
About this event
Romance, Revolution and Reform are delighted to be holding this two-day international virtual conference on all aspects of research on transnationalism in the Long-Nineteenth Century.
Join us for two days of panels with papers from speakers across the world, and the launch of 'Reform', Issue 3 of Romance, Revolution and Reform. Our keynote address will be given by Corinne Fowler (@corinne_fowler), author of Green Unpleasant Lands, and director of the hugely successful Colonial Countryside child-led history and writing project (@ColonialCountr1).
Now, more than ever, it is important to think globally, and to challenge dominant Euro-centric narratives. This interdisciplinary conference will create an open forum where transnational research from around the world, and across the Arts, Humanities and Social Sciences, can come together.
Schedule - Thursday 14th January
9.45-10.00 - Registration and Welcome
10.00-11.00 - Panel 3: Matters of Authorship
Helena Drysdale (University of Exeter) - George Bowen and his 1854 Murray Handbook for Greece: Can a critical examination of a brief period in his life provide an enriching route into the past?
Huimin Wang (University of Southampton) - The Transnational, Translingual, and Tradaptational Journey of Romeo and Juliet in the Late Nineteenth-Century China
Joseph Hankinson (University of Oxford) - 'a tropical violence of taste': Robert Browning and the Transnational Grotesque
Chloe Osborne (Royal Holloway) - Robert Louis Stevenson, Albert Wendt and the Romance of 'Tusitala': Resituating critical indigenous thought within Victorian studies
11.00-11.30 - Break
11.30-12.30 - Panel 4: Print Circulation
Stephanie Meek (University of Exeter) - 'New Boxes Come Across the Sea': Exploring the Transnational Victorian Library
Dr Eleanor Hopkins (Independent Scholar) - 'These twelve hours saved by the post from America': Imagining 'British' global travel postally in Jules Verne's Around the World in Eighty Days (1872)
Jasper Heeks (Kings College London) - The spread of 'genus larrikin': news of and overseas responses to deviant and delinquent Australian youth, 1870-1898
Dr Alexander Bubb (University of Roehampton) - The Victorian Global Bookshelf: Asian Classics Translated for the General Reader, 1845-1915
12.30-13.30 - Break
13.30-14.30 - Panel 5: Transatlantic Literatures
Georgia Thurston (University of Cambridge) - Frances Hodgson Burnett and Dialect Novels on the Move
Mashael Alhammad (University of Leeds) - Fanny Fern's Ruth Hall: Textual Portraits of the Female Celebrity in Transatlantic Print Culture
Dr Rachael Isom (Arkansas State University) - Transnational Sensibility in The Woman of Colour (1808)
Robert Laurella (University of Oxford) - Representing Slavery on the Transatlantic Stage: Collins, Boucicault, and Stowe
14.30-15.00 - Launch of Romance, Revolution and Reform Issue 3: 'Reform'
All times are given here in GMT.
Joining Information
This conference will be held virtually. Joining information will be sent out to all registered attendees closer to the time.
Eligibility
This conference is open to all scholars, academics, Postgraduate students and early career researchers as well as to members of the public.
Tickets
Tickets for each day are sold separately. Please find tickets for Day 1 here: https://www.eventbrite.co.uk/e/130389106327