Investigating cross sector collaboration to accelerate decarbonisation
About this event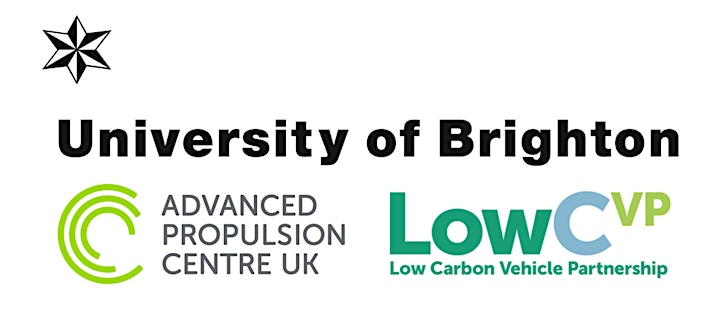 The recent Transport Energy Network (https://www.apcuk.co.uk/planning-future-automotive/spokes/transport-energy-network/ ) highlighted the potential to harness synergies across transport and energy sectors to accelerate progress towards net zero. This workshop aims to explore in more detail areas where this cross sector collaboration could really make a difference. The agenda will include expert presentations on industry challenges across sectors and workshop sessions. This is an exciting opportunity to contribute to this collaboration building activity.
Agenda
10.00 – Welcome
10.15 – Expert presentations: Sectoral challenges for decarbonisation
Marine sector - Ben Rogers (Ricardo UK Ltd)
Off Highway Sector – Guy Blundell (Caterpillar)
On Highway Sector – Stefano Golini (CNH)
Fuel Sector – Roger Cracknell (Shell)
11.15 – Break
11.30 – Q&A and workshop sessions
12.30 – Event close
Workshop sessions will address the potential for cross sector collaboration, exploring for example areas where there may be overlap in technology development activities across sectors, and where greater cross sector information sharing could accelerate the route to market.
The event will be held online, with support from an online workshop platform. For further information please contact info@apcuk.co.uk
Organiser of Transport Energy Network Workshop
The Advanced Propulsion Centre (APC) collaborates with UK government, the automotive industry and academia to accelerate the industrialisation of technologies, supporting the transition to deliver net-zero emission vehicles.
Since its foundation in 2013, APC has funded 170 low-carbon projects involving 402 partners, working with companies of all sizes, and has helped to create or safeguard nearly 50,000 jobs in the UK. The technologies developed in these projects are projected to save over 288 million tonnes of CO2, the equivalent of removing the lifetime emissions from 12 million cars.
With its deep sector expertise and cutting-edge knowledge of new propulsion technologies, APC's role in building and advising project consortia helps projects start more quickly and deliver increased value. In the longer term, its work to drive innovation and encourage collaboration is building the foundations for a successful and sustainable UK automotive industry.
In 2019 the UK government committed the Automotive Transformation Fund (ATF) to accelerate the development of a net-zero vehicle supply chain, enabling UK-based manufacturers to serve global markets. ATF investments are awarded through the APC to support strategically important UK capital and R&D investments that will enable companies involved in batteries, motors and drives, power electronics, fuel cells, recycling, and associated supply chains to anchor their future.