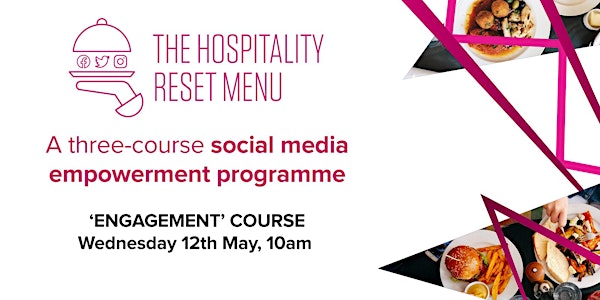 Trapeze Media social media training ENGAGEMENT for maximising your audience
'Engagement' Social Media Training for the Hospitality Industry with Trapeze Media - a 2hr fast paced interactive workshop
About this event
Lots of you by now have your strategies for reopening -we want you to be as prepared as possible!
We are also aware that many independent businesses and small chains in our BID footprint have the expertise in their sector, but not necessarily the experience or budget for online marketing. With this in mind, we have arranged a free online course for you, focusing on maximising your engagement on social media.
Even when you budget for online marketing, the results — Likes, sales,etc. — can feel underwhelming. It's difficult to know what to post, or why your content isn't getting the sales you want. We've partnered with Trapeze Media, a creative digital marketing agency leading with social media to help. Over the past 12 years, they have worked with some of the UK's biggest restaurant groups, with a focus on hospitality, catering and retail.
This isn't a 'sit and get talked at' course, it's interactive, and was created with a Learning & Development specialist to ensure you get the most from it.
Once you have registered, to better understand where you are at with your social media marketing we strongly recommend you try this free Social Scorecard quiz. You can then come to the course ready to focus on your areas you're less confident in.
*Please note, places are limited and will be allocated on a first come, first served basis.