Virtual Workshop with Fandangoe Kid
About this event
Join Trapped in Zone One and Fandangoe Kid as we host a virtual workshop on Zoom and streamed live on Facebook creating works themed around aspirations for the New Year engaging with communities in Tower Hamlets and neighbouring boroughs during these uncertain times to promote mindfulness through an artistic approach.
Fandangoe Kid is a London based print artist who makes large-scale narrative driven pieces for the public realm. She seeks to smash taboos around complex subject matters such as loss, trauma release, mental health and gender constructs.
Fandangoe Kid has created work for a wide range of purposes, most recently installing artwork on 14 metre pillar for University of the Arts London's 120th year anniversary and a large-scale permanent piece of public art at the Southbank Centre for the charity CALM.
For World Mental Health Day 2019, she installed an 80 metre floor narrative at City Hall for the Mayor of London's charity Thrive, addressing the connection between movement and mental health. Additionally, she screened her film Into Your Light, directed with Tara Darby, at Tate Modern and on the Manhattan Bridge, looking at dancing as a tool for survival following great personal loss.
Much of the artist's work is driven by navigating her own story, following the loss of many individuals in her family back in 2011, her practice being largely underpinned by the will to create a platform for open dialogue around the still taboo subject of grief.
She has worked with young people in Hackney and inner city London for over a decade, her remit being to encourage young people from all backgrounds to know themselves better through their creative practice.
A Toast to Making it Through/A Celebration of Resilience
You have made it to the end of 2020, one of the toughest, most extraordinary years. Let's celebrate our collective resilience!
This workshop is a chance to come together and share what has worked in 2020, a chance to celebrate our strength in the face of adversity, together. This year has been one of the toughest years that many of us have experienced collectively.
Join us in a workshop which allows us to reflect on that and share our stories for making it through. Through graphic art and narrative driven pieces, we will develop large scale work, which bring together our collective voice on coping with adversity, celebrating our resilience.
In order for you to take part in our virtual workshops please register to receive an invite to Zoom, and you'll also need the following materials:
Some large paper/cardboard/material to work on, the bigger the better
Some found type /printed type/lettering/newspapers/magazines, anything with narrative in that you can chop up and change and make your own
Some markers, the more colours the better
Some glue
Scissor/scalpel
A cutting board/failing that a chopping board
And to make it interesting we're going to add a touch of competitiveness by offering a GreatArt gift voucher to the family with the most creative work judged by Fandangoe Kid thanks to The Parents Zone Your Digital Family programme.
This is a camera-on activity session and will be recorded for social media purposes. You need to have a working camera on your electronic device for safeguarding purposes.
We expect places to be limited so please cancel your reservation if you are no longer able to attend.
Please email hello@trappedinzoneone.com to inform us of any access needs ahead of the event, so we can ensure we have time to respond and put appropriate measures in place.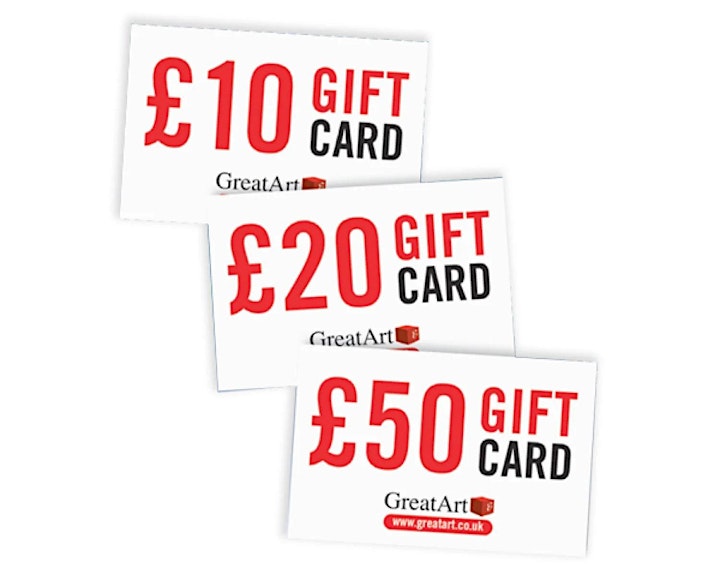 Organiser of Trapped in Zone One Presents Virtual Workshop with Fandangoe Kid