Description
This retreat is exclusively for qualified counsellors and psychotherapists.
limited to 6 places
Most of us have experienced events in utero, infancy, childhood, adolescence and as adults that have imprinted on us in a negative way; happenings which may have arrested our psychological development, resulted in us splitting off parts of ourselves, creating untrue negative beliefs about ourselves and doubt about deserving to have our needs met or to be happy or content. These distressing events will have impacted on how we relate to ourselves, others and the world, may have dulled our life force and spirit and held us back from becoming all that we can be.
This is a unique opportunity to explore and process trauma in a safe and supportive environment with Sue Parker Hall, a specialist with over 20 years experience in practicing, teaching and researching anger, rage and shame issues and trauma processing. Sue defines trauma simply as 'any emotional response to life experience, whether of epic or apparently trivial proportions, which has not yet been processed' (ibid).
Compassionately understanding and being able to process our own trauma improves our relationship with ourselves, others and the world and we become more confident and effective in working with our clients' trauma.
This retreat will be contracted for on the first day and will include
- consider the Universal Declaration of Human Rights to recognise the inherent dignity and equal and inalienable rights of all human family members
- an exploration of human relational needs
- using creative materials and small group debrief and process to identify a specific therapy issue
- personal therapy within a group setting
- self care strategies
- one hour recreation on Friday and Saturday evening (jigsaw and bonfire)
- rest
- periods to explore the retreat grounds
the Trauma Personal Therapy Retreat takes place @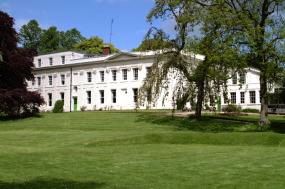 Woodbrooke Quaker Study Centre, Birmingham - a 'countryside in the city' truly outstanding venue with exquisitely landscaped grounds, very comfortable meeting rooms, public rooms and bedrooms and unforgettably delicious food, locally sourced or grown in the grounds; this event will be upheld by the welcoming, warm and caring staff and the nurturing and inspiring energy and the centre's values of sustainability, peace, equality, simplicity and truth, create a special environment that will help you to get the therapy outcomes you want.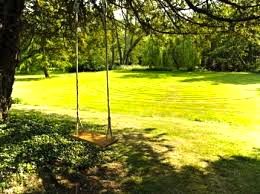 *Cost is £600.00 for three days full board and retreat. A non-refundable deposit of £300.00 by BACS to A/C: 93712211 and Sort Code: 09 01 27 reserves you a place; you may then pay by monthly instalments as long as you have paid in full one month before the retreat, that is 29th May 2018.
*if a different payment scheme would help you please ask.
or
£623.94 payable on the button below