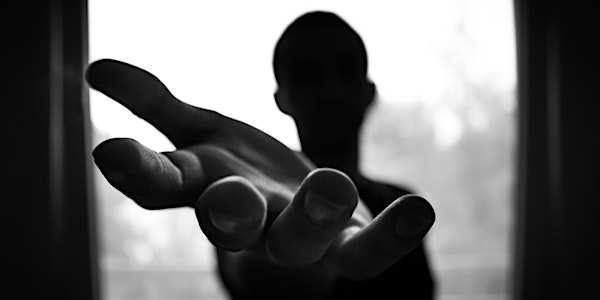 Trauma Sensitive Approaches to Body-Based Mindfulness Practices
Sales Have Ended
Registrations are closed
The session is fully booked but check back here for details of the recording.
A free online workshop exploring body-based mindfulness practices in the context of trauma with Tim Duerden
About this event
Although the event is fully booked, more tickets may become available so please do use the wait-list option if you still book.
I will also send links to the recording and resources to those on the wait list who were not able to join the session.
Body-based mindfulness practice can be a pathway to both a greater depth of connection to our life experience in general and an embodied process of healing trauma in particular. However, the very intensity of an embodied connection to experience can be overwhelming at times.
Willoughby Britton, in her important and insightful article 'Can Mindfulness be to Much of a Good Thing' , clearly sets out how nothing we do is always helpful - there is always a deficit state and an excess state around what is optimal in any given context. This is true of body-based practices and, while many people do find them immediately helpful, many find body-based practices either hard to connect with or intensely overwhelming.
So it is unwise to assume body-based practices are always helpful but also unwise to avoid offering body-based practices because of this risk: the key, I think, is how we help each individual find their own path to greater embodied experience at a pace that is appropriate for them.
Many people are now recognising that having an intensive body-based practice, such as a classic 30-45 minute body-scan as part of a first session with people new to mindfulness, may be problematic on many levels.
I think including a traditionally a structured body-scan in mindfulness courses such as MBSR or MBCT has almost become a ritualistic observance that has lost a clear sense of exactly why this form of a body-based practice is being offered at this specific point in this course to these particular people and in this exact way. It's as if the inclusion of the body-scan has become more important than the underlying aim.
If we take a step back we can ask questions such as:
Does a body-scan have to go through all the body in one go?
If the aim is to develop embodied awareness, is a body-scan the only way to achieve this aim for this person or group at this time?
If the aim is cultivating the capacity to consciously engage and disengage attention, is a body scan the only way to achieve this aim for this person or group at this time?
How can we make it safe for people to disclose experiences of struggle or distress after a body-based practice?
This session will invite reflection on the underlying aims of embodied mindfulness practice and how we can cultivate embodiment, incrementally, through a variety of means that may be more accessible to those who find body-scans initially to difficult or overwhelming.
The session is absolutely not about dismissing the value of body-scan-type practices, rather, it is about opening up our creativity to offer pathways to greater embodiment that match the needs of those we are working with (and possibly ourselves too!).
There will be an opportunity to practice a number of elements of adapted body-based practices throughout the workshop that we have found helpful - the aim being do to do complete body-scans but to illustrate possibilities you can consider as adaptations.
This session is the second of a series of monthly workshops, each exploring issues around offering mindfulness in the context of trauma.
The session will be video recorded: the recording and any associated resources will be available here as well as emailed out to those booked on the event.
Tim Duerden is a senior lecturer at the University of Salford where he has been delivering training in trauma-sensitive mindfulness for over 10 years as part of our psychotherapy training pathways. He is also a lead trainer for Integrated Mindfulness, a mindfulness teacher-training organisation that has been providing training in a person-centred approach to trauma sensitive mindfulness teaching for over 12 years.
For general information about our training please go to www.integratedmindfulness.com
For information for our online , Tuesday evening Trauma Sensitive Mindfulness Teacher-Training beginning April 20th please go to www.eventbrite.co.uk/o/integrative-therapies-training-13943859517 (details of the follow-on online evening course that starts in October are there too)
To receive details of our third evening workshop event on Thursday 10th June, please sign up for our newsletter: www.integratedmindfulness.com/newsletter/
The link to this event is https://bodyandtrauma.eventbrite.co.uk if you are passing it on.
If the event books up please book onto the waitlist - we will be sending out a link to the recording and resources to everyone who booked including those on the waitlist.
(Photo by lalesh aldarwish from Pexels)