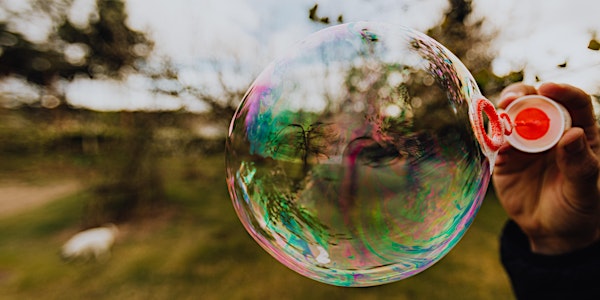 Trauma Sensitive Approaches to Breath-Based Mindfulness Practices
Sales Have Ended
Registrations are closed
The session is fully booked but check back here for details of the recording.
A free online workshop exploring breathing-based mindfulness practices in the context of trauma with Tim Duerden
About this event
We have allocated all the spaces - please do use the waitlist when all the tickets are gone to still book as places may become available nearer the time and I will also send out a link to the recording to everyone on the wait list.
While breathing-based mindfulness practice can be some people's preferred practice and be transformative in healing trauma, for others it can be difficult, disconnecting, or even actively distressing.
Many people also report simply finding the breath quite vague as an anchor for attention and therefore can find it difficult to find and return to the breath when caught up in mental loops during practice - this can result in negative mental loops dominating practice periods.
Some people can also find more passive, breath-based practices ones where they easily slip into drifty, dreamy, or dissociative states which, while they may have a comfort of familiarity or bring disconnection from difficulty, move away from the present-moment intentionality of mindfulness practice.
This workshop will provide an opportunity to discuss how breathing-based practices can be taught in the context of trauma with key principles for adaption and for accessibility.
There will be an opportunity to practice a number of adapted breathing-based practices throughout the workshop that we have found helpful and consider some helpful underpinning theories.
This session is the first of a series of monthly workshops, each exploring issues around offering mindfulness in the context of trauma.
The session will be video recorded: the recording and any associated resources will be available here as well as emailed out to those booked on the event.
Tim Duerden is a senior lecturer at the University of Salford where he has been delivering training in trauma-sensitive mindfulness for over 10 years as part of our psychotherapy training pathways. He is also a lead trainer for Integrated Mindfulness, a mindfulness teacher-training organisation that has been providing training in a person-centred approach to trauma sensitive mindfulness teaching for over 12 years.
For general information about us please go to www.integratedmindfulness.com
For information for our online , Tuesday evening Trauma Sensitive Mindfulness Teacher-Training beginning April 20th please go to www.eventbrite.co.uk/o/integrative-therapies-training-13943859517 (details of the follow-on online evening course that starts in October are there too)
To receive details of our next evening workshop event that will focus on trauma-sensitive approaches to the body scan, planned Thursday 6th May, please sign up for our newsletter: www.integratedmindfulness.com/newsletter/
The link to this event is https://breathandtrauma.eventbrite.co.uk if you are passing it on.
If the event books up please book onto the waitlist - we will be sending out a link to the recording and resources to everyone who booked including those on the waitlist.
(Bubble Photo by Karolina Grabowska from Pexels)