Event Information
Refund policy
Contact the organiser to request a refund.
Eventbrite's fee is nonrefundable.
Learn how to use yoga and mindfulness to bring more safety into the mind and body to regulate the nervous system.
About this event
This is a class where you can choose your position so it suits you. You may want to stand, sit and lie down or you may just want to sit on a chair. You can change as you go along.
We all suffer from the effects of trauma, but some of us more than others. Trauma can come from childhood, single events including medical interventions, and the stress of modern life.
Science is pointing to the fact that trauma is held in all cells of the body and must be released by the body for complete healing to occur. Talking therapy is only part of the picture and mindful body-based approaches like Trauma-Sensitive Yoga can be a vital part of the healing journey.
Through Yoga & Mindfulness course you will be invited to explore finding safety in your body-mind through various techniques including movement, neuro-sensory exercises and relaxation. This is a useful skill-set that we can use in our daily life to help us to sleep, rest, connect with others and find more joy in life.
The course also includes some information about the nervous system to help us to understand what is going on and why we are feeling certain things. The background information is also laid out in the course manual. You will also be sent weekly home practice sheets and practice audios as well as the zoom recording.
There is no one size fits all way for healing so the course offers choices within the practice as we learn skills of self-regulation and resilience-building through the possibilities of moving, sound, breathing and relaxation. As we begin to attune to the ways that work for us, we can make better choices to begin to re-wire our nervous system. This tending and befriending gradually opens the door to a sense of greater self-empowerment.
When we have PTSD or other kinds of trauma, regular Yoga classes may not feel safe enough to relax into and get its benefits. For example we may finding breathing practices and closing our eyes too uncomfortable. So, Sally is offering this specialised class to help us find our own ways into an appropriate practice.
Sally Roach draws on 19 years experience of teaching Yoga, Mindfulness & Compassion, as well as her own personal journey of healing trauma and her study of the science and practice of trauma healing. Over the past 3 years she has been offering trauma-sensitive Yoga & Mindfulness training to organisations in the North East.
There is also a Part 2 which is another 4 weeks and you book this once you are on the Part 1. The courses can be taken consecutively as one course or you can do the parts separately. Part 1 is a pre-requisite for Part 2. This is a popular course that runs regularly and you are welcome to repeat part 1 as many times as you like to embed the learning. Re-wiring our nervous system can be slow and we need to work gently and appropriately. If you repeat the course you will find the themes and theory are repeated (with some evolution over time) but the movement sequences are different, so you get to consolidate your learning and introduce some variety.
If you have any questions about the course, please do not hesitate to contact Sally at sallyroach1@hotmail.co.uk.
There are concession prices for people who are struggling financially. Contact Sally directly.
__________________________________________________________
Sally is a qualified Mindfulness facilitator and Yoga teacher. She has been teaching Yoga and Meditation for 19 years and Mindfulness for the last 6 years after a thorough 4 years of training with the Mindfulness Association. She is on the UK listing of Mindfulness Teachers (BAMBA) and regularly teaches the 8 week Mindfulness and Compassion Courses.
Sally suffered from chronic fatigue in her early 20s. This drew her to body awareness based practices including Trauma-Informed Yoga and learning about nervous system regulation. She brings a depth of experience to facilitating groups and individuals with chronic illness, pain and fatigue. Mindfulness and movement underpins her work in organisations specialising in recovery from addictions and mental health. She also offers training in workplace resilience.
Over the past 3 years she has offered Trauma-Sensitive Yoga & Mindfulness (including chair based classes) for people with trauma – often manifesting as chronic illness, pain and fatigue – at Tyneside Women's Health, NIWE, Cygnus Support & Mentoring, the Road to Recovery Trust, Shantibee–Holistic Well Being Centre and Tru Physio & Yoga.
She also runs weekly classes in Mindful Yoga and Sleep Well Yoga and enjoys leading workshops and retreats, weaving Mindfulness and movement with themes from the natural world.
Sally is currently studying for a 580 hr Diploma in Yoga Therapy for Mental Health with The Minded Institute, which blends Yoga, Mindfulness, neuroscience & psychological skills.
Her website is www.yogaisforlife.co.uk.
If you want to try Trauma Sensitive Yoga with Sally before signing up for the class, do sign up for a drop-in session on Wednesdays 1 - 2.15 pm.
https://www.shantibee.co.uk/activities/online-classes/zoom-trauma-sensitive-yoga-with-sally/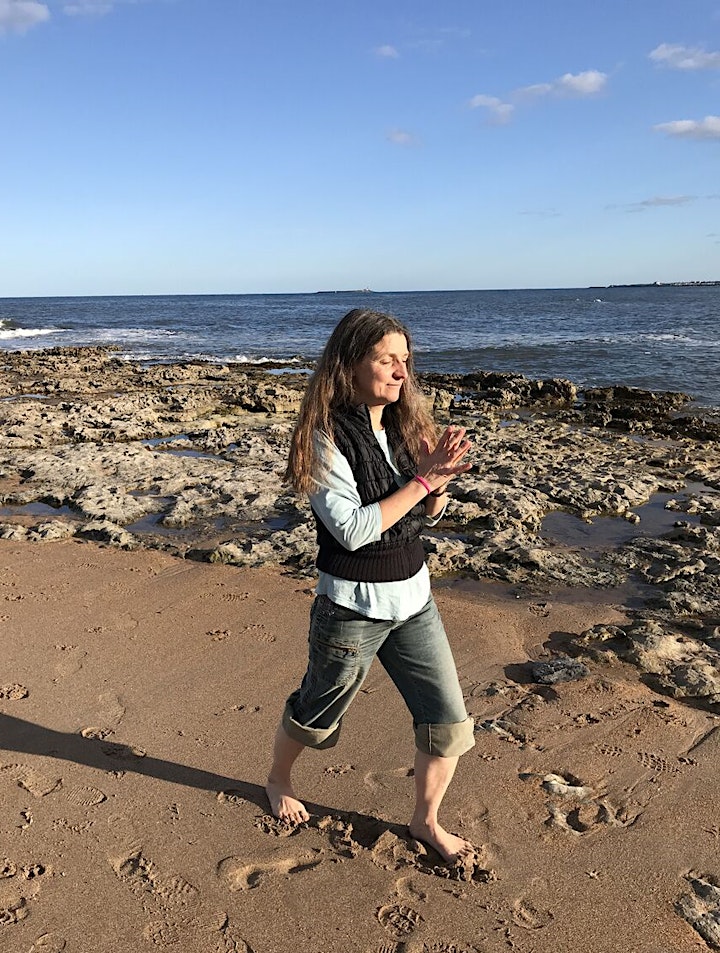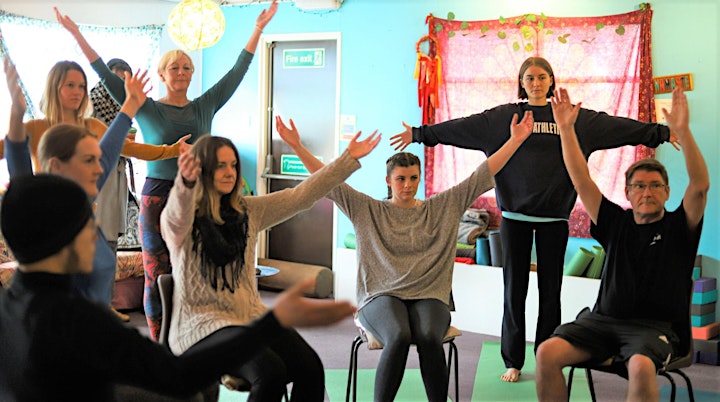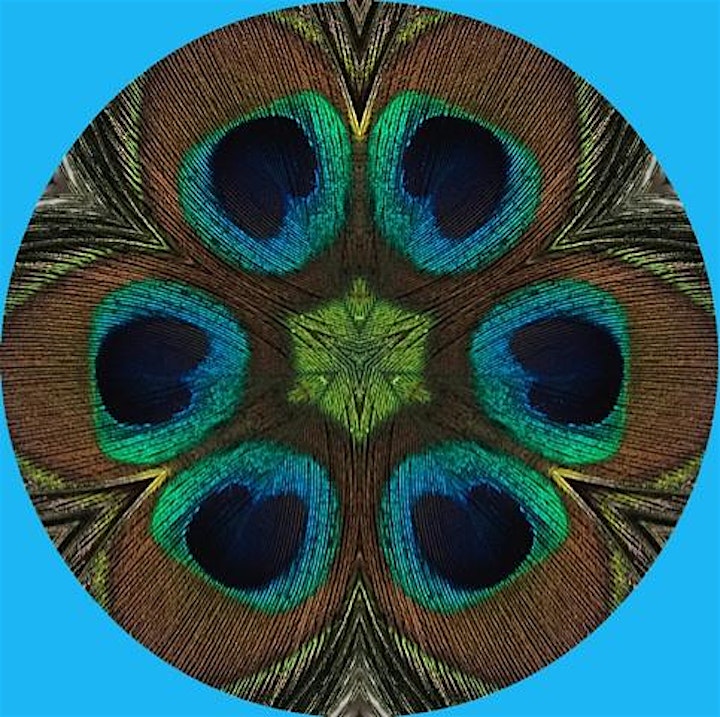 Date and time
Location
Refund policy
Contact the organiser to request a refund.
Eventbrite's fee is nonrefundable.