Description
Don't rush home, join our after-work get togethers
In this event, our expert panel will discuss all things rail-related and offer tips on the most worthwhile trips, while sharing their most memorable train experiences. The talk will inspire you to give flying a miss the next time you go away and to start planning your very own railway adventure.
Top tips, advice, technical know-how, photo ideas… and a glass of something cheery. Our series of informal chats are tailored to fit in with your busy lives. Travel Geeks: Rush Hour is just an hour long, and offers you the chance to hear from our experts, share a drink and join in the lively debate.
Panel

Gary Franklin - Managing Director Trains and Cruises, Belmond
Gary has been with Belmond Trains & Cruises since 1995, and is now at the helm of one of the most unique and diverse international collections of luxury trains and cruises.
Tom Kitt - G Adventures
As a GCO (travel consultant) for G Adventures, Tom last's trip was the Trans-Mongolian railway from Moscow to Beijing.
Daniel Elkan - Writer
Daniel Elkan is a freelance ski, travel, environmental and science journalist. Daniel has travelled to more than 50 ski resorts by train and is founder of an independent guide about how to travel to ski resorts by train, www.snowcarbon.co.uk.
Amanda Monroe - Voyages-sncf.com
Amanda has been Media Relations Manager at European rail ticket agency Voyages-sncf.com for 10 years. In that time she has travelled through France, Germany, The Netherlands, Belgium and Spain by train.
Sponsored by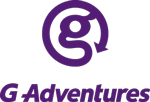 Save
Save