Description
In todays commoditised travel space it is increasingly important to add value. Travel brands need to focus on their proposition, know their niche, talk to their relevant audience and get the most from their marketing spend.
This ½ day master class aims to explore what channels your brand can and should be using and will reveal some of the tools and techniques behind today's digital travel marketing to ensure your brand is engaging with the right audience.

Industry experts will share experiences using today's technology, trends, successful business strategies and overall approach to the new digitally savvy travel consumers in 2017 and beyond featuring insights and interactive real life examples from travel brands.

Speakers Include:
Sagittarius

Global, the media & entertainment group

AdYouLike

Immediate Future

Sitecore

Who Should Attend?
This event is aimed at anyone with the remit of improving results from digital marketing within the digital arena in the travel sector.
In attending this event you will hear from brands that are leaders in their respective fields and have the opportunity to mingle with your peers!


Event Agenda
9:00 - Delegate Welcome & Refreshments
9:20 - Event Introduction
9:30 - Sagittarius
10:00 - Global, the media & entertainment group
10:30 - AdYouLike
11:00 - Refreshment Break
11:15 - Immediate Future
11:45 - Sitecore
12:15 - Q&A, Networking & Event Close

Event Moderator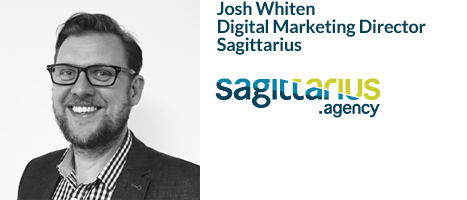 Josh has enjoyed a successful 25 year client-side and agency career and helped pioneer digital marketing in the region, having specialised in SEO and PPC since 2003. Since then Josh has worked in consultancy, run his own agency and now heads up the Digital Marketing team for Sagittarius. He regularly speaks at business and marketing events across the UK.


---

The Speakers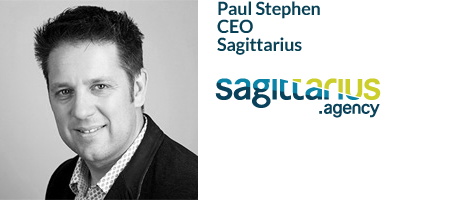 With over 20 years in marketing and developing websites since 1996, Paul is one of the UKs leading experts on digital marketing. He oversees award-winning agency Sagittarius and often lectures and consults within the industry on digital and marketing related subjects and has a particular interest and skills in the travel and tourism sectors.
Paul will talk about how brands increasingly need to 'stand for something' and that both 'emotional buy-in' and relevance are key to building and keeping a loyal customer base.
---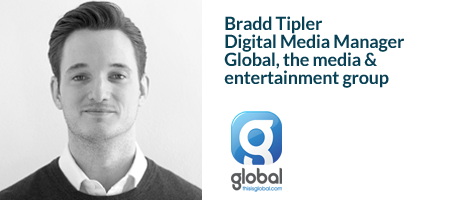 Moments that Matter (warning: includes bindfolds and headphones)
Using innovative binaural 3D audio technology, Bradd will delve into how the way people consume content has evolved and demonstrate opportunities for brands -including travel.
Bradd will introduce DAX (The Digital Audio Exchange) and show how it provides the platform to target niche audiences.
We all know by now, about the impact Oculus Rift has had on promoting destinations. Audio isn't going to put travel brands in front of the consumers' eyes, it is going to put the advertiser right between the consumers' ears - at the moments that matter.

---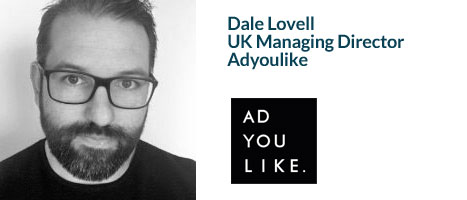 Travel Marketer Know How: Native Advertising
Dale Lovell from ADYOULIKE will highlight, using real-brand case studies and expert examples, how native advertising can be used to reach new audiences, boost brand awareness, and, crucially, generate bookings for all travel businesses. This talk will concentrate on how technology, data and creativity come together to make native advertising one of the best digital marketing channels available to travel marketers today.
---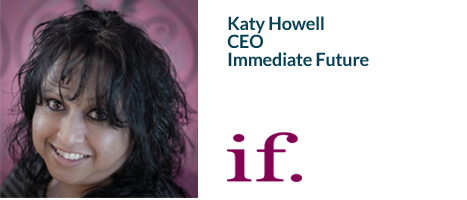 Getting Your Travel Brand The Social Attention It Deserves
With almost 60 million social media conversations last year on holidays, flights and travel how can travel companies stand-out and grab consumer attention? It certainly isn't by chasing fans and followers. Join Katy to find out how to drive personalisation and relevancy at scales and squeeze the value from social. She will share:
- How to finely slice your social audience by behaviours to get that targeting just right
- Why you need to be bold and different with content to stand a chance of gaining attention
- Why paid and an always-on social media engine are the bedrock to success
---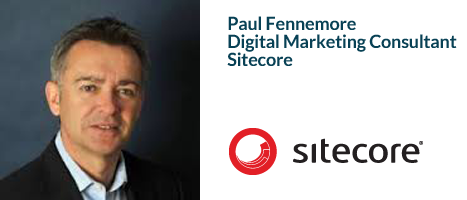 Omnichannel Marketing in age of the OmniConsumer
Consumers, particularly in the travel and tourism market, are increasingly using a wider spectrum of channels that influence and manage their whole travel experience.
These channels are becoming more innovative providing added value services such as Google Flights that monitor best flights deals for a chosen itinerary and curated holiday services such as Google Trips and Airbnb "Experiences".
All the evidence points towards those companies who employ an Omnichannel strategy to exploit these channels and not resist them will win out. This session explains a well-researched framework for setting out and successfully adopting an Omnichannel strategy.
---