Actions and Detail Panel
Travel Marketing; Know Your Niche
Thu 23 March 2017, 09:00 – 13:00 GMT
Description
In todays commoditised travel space it is increasingly important to add value. Travel brands need to focus on their proposition, know their niche, talk to their relevant audience and get the most from their marketing spend.
This ½ day master class aims to explore what channels your brand can and should be using and will reveal some of the tools and techniques behind today's digital travel marketing to ensure your brand is engaging with the right audience.

Industry experts will share experiences using today's technology, trends, successful business strategies and overall approach to the new digitally savvy travel consumers in 2017 and beyond featuring insights and interactive real life examples from travel brands.

Speakers Include:
Sagittarius

Global, the media & entertainment group

AdYouLike

Immediate Future

Sitecore

Who Should Attend?
This event is aimed at anyone with the remit of improving results from digital marketing within the digital arena in the travel sector.
In attending this event you will hear from brands that are leaders in their respective fields and have the opportunity to mingle with your peers!


Event Agenda
9:00 - Delegate Welcome & Refreshments
9:20 - Event Introduction
9:50 - Sagittarius
10:20 - Global, the media & entertainment group
10:50 - AdYouLike
11:20 - Refreshment Break
11:40 - Immediate Future
12:10 - Sitecore
12:40 - Q&A, Networking & Event Close

Event Moderator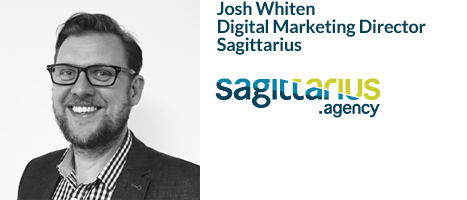 Josh has enjoyed a successful 25 year client-side and agency career and helped pioneer digital marketing in the region, having specialised in SEO and PPC since 2003. Since then Josh has worked in consultancy, run his own agency and now heads up the Digital Marketing team for Sagittarius. He regularly speaks at business and marketing events across the UK.


---

The Speakers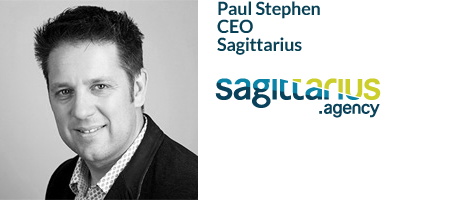 With over 20 years in marketing and developing websites since 1996, Paul is one of the UKs leading experts on digital marketing. He oversees award-winning agency Sagittarius and often lectures and consults within the industry on digital and marketing related subjects and has a particular interest and skills in the travel and tourism sectors.
Paul will talk about how brands increasingly need to 'stand for something' and that both 'emotional buy-in' and relevance are key to building and keeping a loyal customer base.
---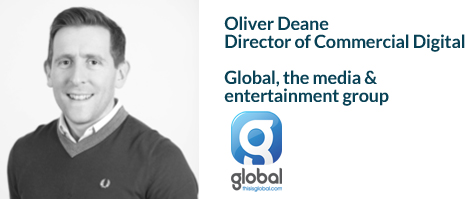 Moments that Matter (warning: includes bindfolds and headphones)
Using innovative binaural 3D audio technology, Oliver will delve into how the way people consume content has evolved and demonstrate opportunities for brands -including travel.
Oliver will introduce DAX (The Digital Audio Exchange) and show how it provides the platform to target niche audiences.
We all know by now, about the impact Oculus Rift has had on promoting destinations. Audio isn't going to put travel brands in front of the consumers' eyes, it is going to put the advertiser right between the consumers' ears - at the moments that matter.

---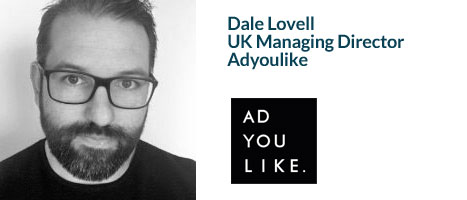 Travel Marketer Know How: Native Advertising
Dale Lovell from ADYOULIKE will highlight, using real-brand case studies and expert examples, how native advertising can be used to reach new audiences, boost brand awareness, and, crucially, generate bookings for all travel businesses. This talk will concentrate on how technology, data and creativity come together to make native advertising one of the best digital marketing channels available to travel marketers today.
---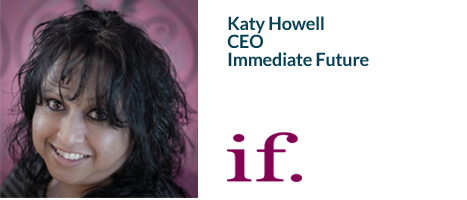 Katy, MD of social media agency, immediate future, helps brands integrate, and deploy social media. With extensive social media experience and 25 years in marketing, she is a recognised authority in social communications, speaking at events around the world and training for the IDM, CiPR and CIM.
Katy and the IF team advises companies on creating robust, measurable social media strategies. From social business to community management, she works alongside a team of consultants at immediate future to support initiatives and builds client capabilities with training and mentoring.

---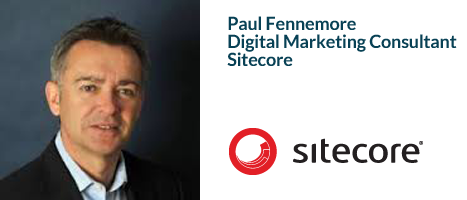 Personalisation and Conversion Optimisation is a science that can pay high rewards. Paul looks at how travel brands need to understand their audience, the journey customers take in the path to purchase and how to align business and marketing goals.
With Sitecore's experience platform, an enterprise-level web content management and digital marketing platform, marketers can own the experience® of every customer that engages with their brand, across every channel. The chosen platform for leading brands including Audley Travel, Easyjet and Thomas Cook to name but a few.
---