Travel & Transport seminar – The Festival of Sustainable Business
Description
Please note, complimentary tickets do not include lunch vouchers


The decarbonisation of our travel and transport systems is key to progressing our ambitions towards carbon neutrality. How will public transport, active transport, the automobile industry and air travel look by 2030 and what opportunities are there for businesses to help progress these aspirations?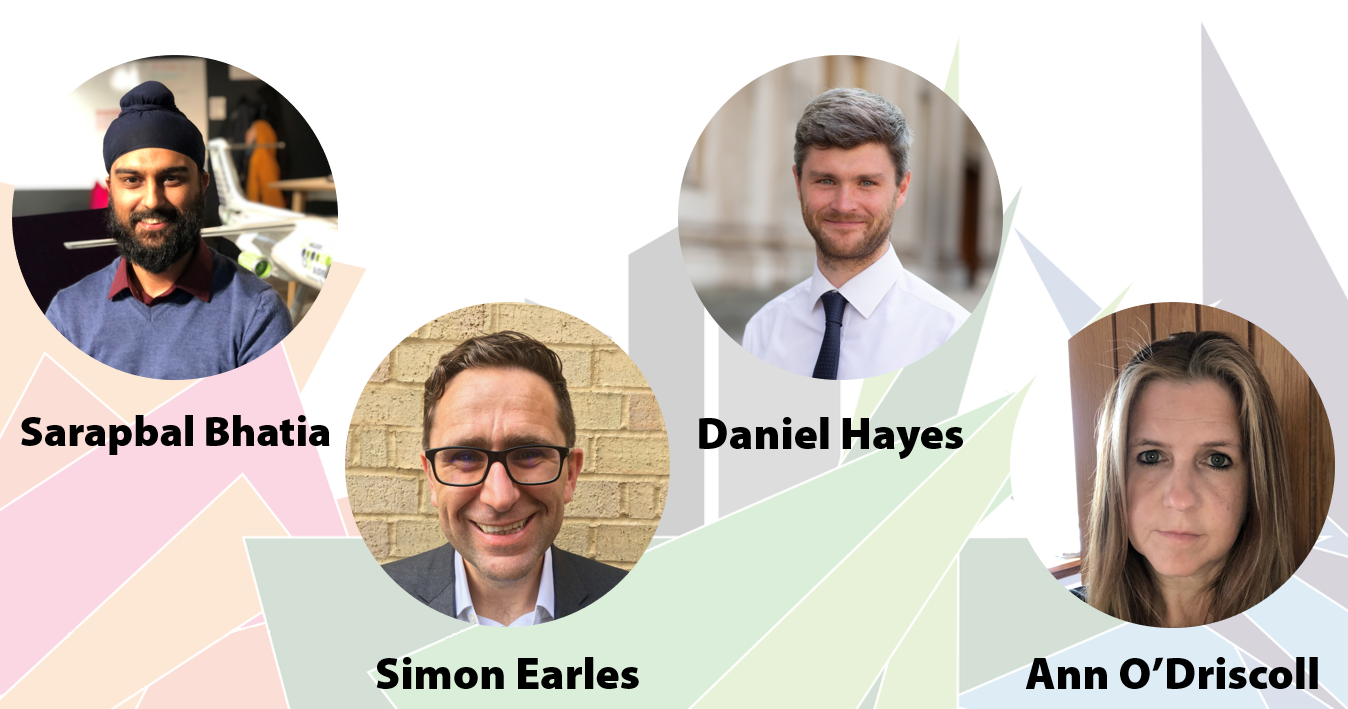 Simon Earles, Planning & Sustainability Director, Bristol Airport: Becoming a net zero airport: Our roadmap to reduce carbon emissions
Simon Earles will set out Bristol Airport's ambition to be the most sustainable international gateway to the South West, explaining recently announced targets to be carbon neutral by 2025 and net zero by 2050 for direct emissions. Simon will also address how emissions from surface journeys and flights will be tackled as part of the Airport's comprehensive approach.
Sarabpal Bhatia, E-Fan X R&T Coordination Manager, Airbus: Electrifying Flight – How do we get there?
How will Airbus continue to innovate and revolutionise the aircraft industry in the future, where a step change in technologies such as electric motors and batteries is required to realise sustainable flight? The E-Fan X team are taking these challenging steps today to understand the barriers to electric flight and to investigate the integration challenges of making commercial-scale electric flight a reality. In this talk, Sarabpal Bhatia explore the reasons for Airbus's commitment to investigating aircraft electrification and the progress they have made on the E-Fan X project so far.
Daniel Hayes, Project Manager, Low Carbon Vehicle Partnership: Developing national road transport policy for a net-zero carbon future through partnership
Developing national policy incentives that encourage businesses to adopt the cleanest and greenest vehicles and fuels are essential now more than ever to accelerate the shift to a net-zero carbon future. The Low Carbon Vehicle Partnership is working with the UK Government to develop low carbon and low emission vehicle tests, standards and funding mechanisms to support business across road vehicle sectors, including commercial vehicles, buses and passenger cars. This talk will detail the policy framework and the standards being developed for the UK market as well as the Low Emission Guide series that provides detailed information for local authorities, operators and businesses looking at adopting lower carbon technologies and fuels.
Ann O'Driscoll, Director, North Bristol SusCom: Decarbonising the commute to work
The focus of Ann's talk will be on measures both businesses and individuals can take to decarbonise the commute to work. She will also share how North Bristol SusCom has been successful in influencing transport investment in infrastructure and behaviour change measures over the last couple of years in the West of England and some of the challenges and opportunities they now face following the removal of the severn tolls and growth plans (increase in housing and employment numbers) for region.
Please note that there are bundle options available for our seminars and gala dinner here.
---
Agenda
Up till 13:00 – Visit exhibition and have lunch at Millennium Square (see below)
13:30 – 13:55 – Registration and tea & coffee
13:55 – 14:00 – Introduction from The Future Economy Network
14:00 – 14:10 – Introduction from Bristol City Council
14:10 – 14:30 – Simon Earles, Bristol Airport
14:30 – 14:50 – Sarabpal Bhatia, Airbus
14:50 – 15:10 – Daniel Hayes, Low Carbon Vehicle Partnership
15:10 – 15:30 – Ann O'Driscoll, North Bristol Suscom
15:30 – 15:55 – Panel Discussion
15:55 – 16:00 – Closing remarks
16:00 - 16:30 – Networking
As part of your ticket, you will receive a lunch voucher to exchange at our Sustainable Food Zone at Millennium Square.
---
Speakers

Sarabpal Bhatia, E-Fan X R&T Coordination Manager, Airbus
Sarabpal Bhatia started as a structural engineer at Airbus in the UK in 2012. Since then he has worked on various programmes including the A350, A330neo, and spent time abroad with Cathay Pacific Airlines. He has worked the majority of his career on the A380 programme leading transnational structural analysis work for the wing. In January 2019, Sarabpal's interest in the challenge of achieving sustainable flight led him to join the E-Fan X Hybrid-Electric Flight project. This project looks to gain the necessary learnings to make hybrid-electric and electric flight a reality. His role on the project primarily is in project management of the UK part of the project and in capturing all of the learnings and sharing them with the rest of Airbus and wider aerospace community.
Simon Earles, Planning & Sustainability Director, Bristol Airport
In 2017 Simon became the Planning and Sustainability Director at Bristol Airport, after over 16 years of experience in the aviation sector. Having worked at both Heathrow and Luton, as well as being a qualified transport planner, he is a proven airport executive. Part of Simon's current role is to consider how Bristol Airport can meet the challenge of serving the South West region's demand for international connectivity in a way that is sensitive to the local community and environment. His previous roles, most recently as Planning and Policy Director at Heathrow, have led to his keen knowledge of strategic planning, community and government engagement, surface access strategy, master planning, development and corporate social responsibility.
Daniel Hayes, Project Manager, Low Carbon Vehicle Partnership
Dan manages the work programme of the LowCVP Bus Working Group, overseeing the delivery of projects such as defining an Ultra-Low Emission Bus and BSOG reform of behalf of the Department for Transport, a Euro VI diesel buses test programme, evaluating the Opportunities for Decarbonising Coaches in the UK and delivering LowCVP's Low Emission Bus Workshop series across the UK. The main focus of his work to date has been aimed at encouraging the uptake of low emission and low carbon bus technologies and fuels through publications such as Low Emission Bus Guide and the Greener Journey's Trilogy. Dan has a Professional Diploma in Renewable Energy and the Built Environment from the Centre for Alternative Technology and an undergraduate degree in Nanotechnology from the University of Leeds. Dan's work experience includes a number of public engagement campaigns for charities such as Sustrans and Keep Britain Tidy, focused around improving air quality and recycling rates across London boroughs.
Ann O'Driscoll, Director, North Bristol SusCom
Ann O'Driscoll is Director of North Bristol SusCom, a company set up by a group of major employers based in North Bristol. SusCom encourages and supports sustainable commuting and business travel for their member's 45,000 employees and 30,000 students. They pilot innovative ideas and influence transport infrastructure investment and delivery of behaviour change programmes in the area and wider West of England. Ann is also a Sustainable Transport & Business Development Consultant helping businesses to deliver modal shift within their organisations and helps other areas of the UK looking to set up a SusCom type network for their area.
---
The Future Economy Group are working with carbon offset provider, The Converging World to calculate Festival attendee's carbon footprint. Attendees for the seminars have the option to add this to their ticket price when completing their Eventbrite booking, with a suggested donation of £1 per attendee. It is hoped that this will help those attending to consider their carbon footprint in their everyday activities. For those who decide against offsetting their carbon, The Future Economy Group will make their payment. All payments will be made to our chosen charity, The Converging World. Find out more information here.
This seminar includes a ticket option for students. Please note that these tickets are in the Gallery of the Council Chamber which has limited accessible entry. Arrangements will be made for students who wish to attend and cannot use the Gallery, please make the team aware when completing your booking.
Dark Green Sponsors: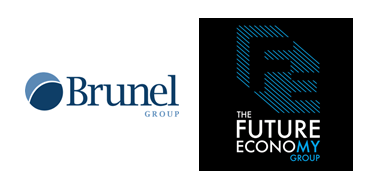 If you have any questions please email festival@thefutureeconomygroup.co.uk
If you would like to subscribe and receive discounts, please email info@thefutureeconomygroup.co.uk
Follow us on Facebook, Twitter & Instagram
We will share your Name, Job Title & Company with the sponsors, delegates & speakers to this seminar only.
If you don't want this information to be shared please let us know when you have purchased your ticket.
We take photos at our events for marketing purposes, if you don't want your picture taken please let us know.
Please be advised, if you have already purchased tickets then they are not exchangeable for the complimentary ones.