Traveling Talesman: The End of the World as we know it (in person/online)
The Art House is pleased to present The Travelling Talesman live in our House and online
About this event
The Travelling Talesman returns to The Art House for the first time since before lockdown #1, for an in person show which will also be broadcast online. Online tickets are by donation - click the ticket link & type in your ticket amount to choose what to pay.
Cliff Eastabrook aka The Traveling Talesman presents The End Of The World As We Know It.
This event will be live streamed to our Patreon supporters, who will also have access to a recording of the event, or you can buy an online ticket, pay what you can, if you wish to join us from home. Online tickets do not include a recording.
Both a place and an event, this set will take you on treks to the world's end as well as bringing floods and gods with flaming swords to rain down upon you in a selection of Apocali past and yet to come.
Limited audience in-person tickets †o keep everyone safer - please book in advance to avoid disappointment!
Online tickets by donation, you will be sent a Zoom link when you book.
Join The Travelling Talesman as he uses spoken word, lyre, drum, and live sample and loop atmospheres to create energetic, engaging and witty tellings of myths, legends and folktales.
"Cliff Eastabrook is an engaging performer who has storytelling down to a fine art. His musicianship and acting ability had all spellbound and made for a magical and enjoyable trip to the Underworld."
Jane Howard, South Hill Park Arts Centre, Bracknell.
This is a live zoom performance, which means it is actually live and the audience and performer can interact making the experience unique.
Over 16 years only
Our Patreon supporters will receive a link to the livestream and a recording to watch later. This is usually posted on our Patreon and emailed to you around 24 hours before the show.
To get a reminder about this event and news of our other events, we invite you to join our mailing list here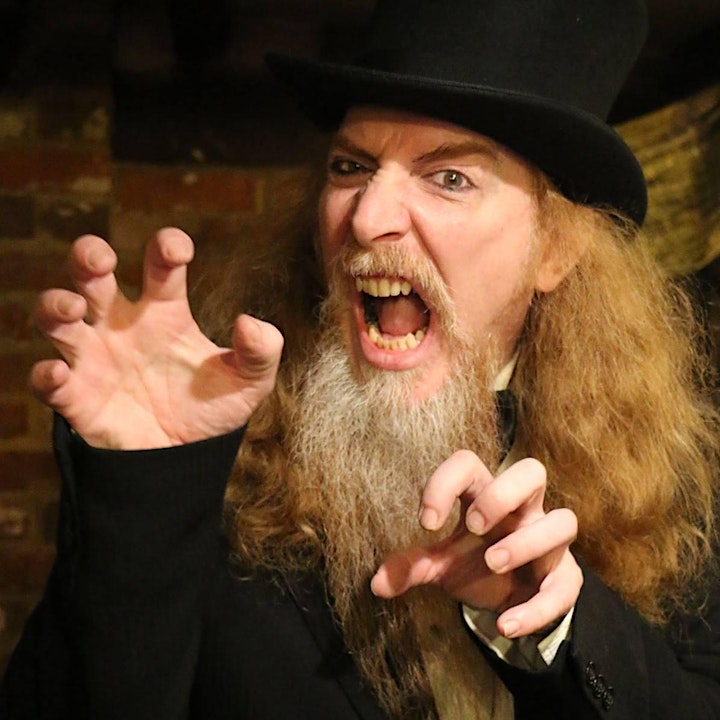 Organiser of Traveling Talesman: The End of the World as we know it (in person/online)