Event Information
Refund policy
Contact the organiser to request a refund.
Eventbrite's fee is nonrefundable.
Travelling in Story is a 4-part online journey, discovering and exploring the many faces of Goddess and our relationship with Her in story.
About this event
Drawing on her perspective as a Priestess Storyteller and over thirty years experience in writing and performing spoken word, comes this 4-part online course from Christine Watkins.
Over four x 2 hour sessions, we will explore four 'routes' into Her wide landscape through story.
Hosted by the Glastonbury Goddess Temple
If you are a new explorer, this course will be an exhilarating introduction to the journey.
If you are a more experienced traveller there will be wide vistas visible on all sides. 

For all there will be the possibility of going deeper into a journey of studying or telling/weaving stories yourself, on future travels.
The stories told and referenced will come from a variety of cultures, ages and contexts. They will draw on myth, folktale, and fragment, including some of Christine's own work as relevant to the session. All tellings on this course will be in English.
Each session will include the extended telling of a main story with other shorter tales as time allows.
There will be time for reflection, individually and in small group discussions, on the themes arising.
A good internet connection, comfortable quiet space and writing materials for notes and journalling are all the 'kit' that will be needed.
The course will take place online via Zoom - Zoom link sent to all participants upon registration
Session 1. The Cow Path
Thursday 6th May 2021, 7-9pm BST
The Legend of Llyn y Fan and the story of the Priestess Io are the two main stories this session. They will give us our starting points to begin to follow the Cow Mother on her wild travels across the earth, though the skyways and down the ages. We will consider themes of Generosity, Trust, and Playing the Long Game (Farseeing).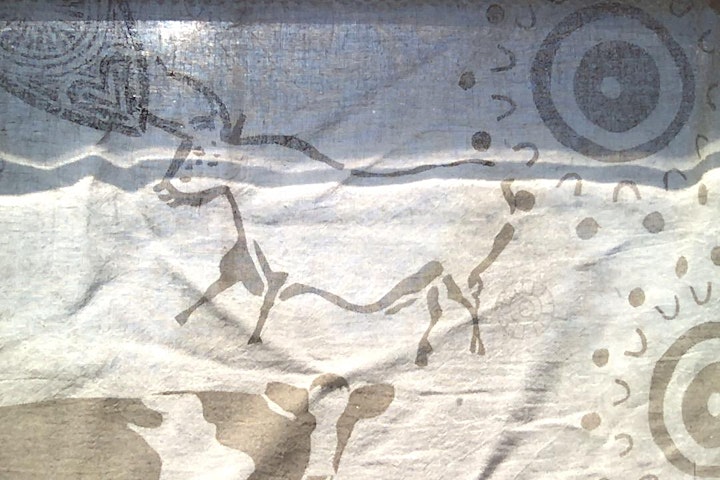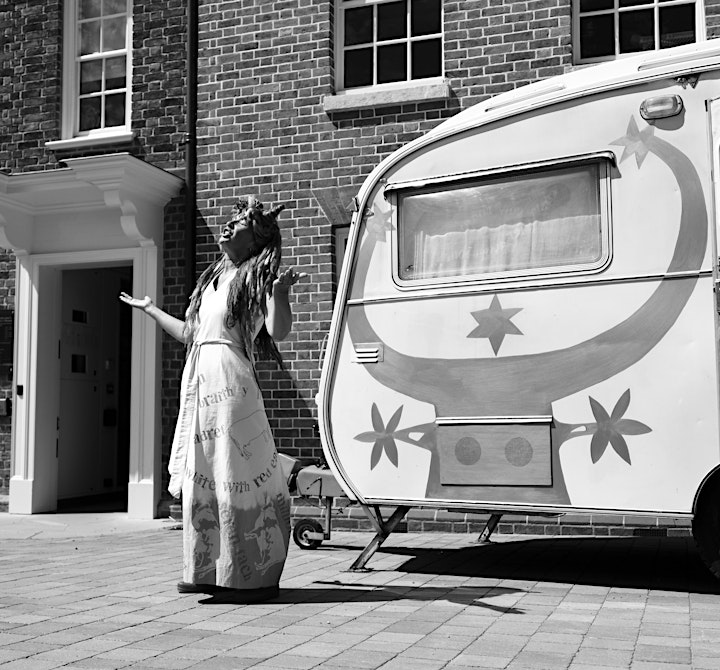 Session 2: At the Crossroads
Thursday 20th May 2021, 7-9 pm BST
We will consider themes of Change, Choice, and Courage within the story Misfortune (from Italian folk tradition). Who do we meet at the crossroads? How often will we find ourselves there as we travel?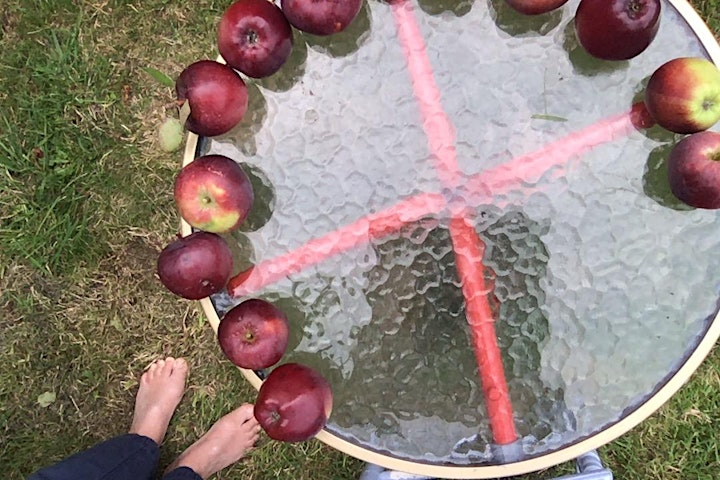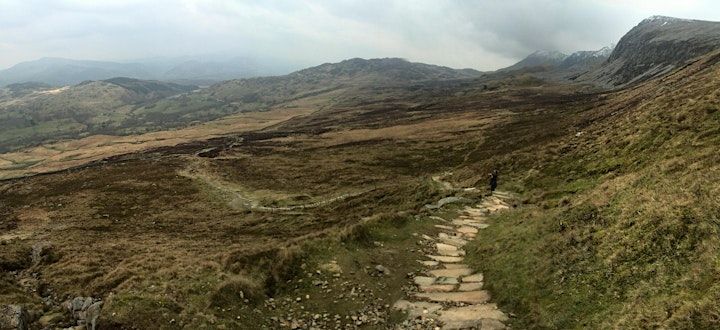 Session 3: At the Ford
Thursday 3rd June 2021, 7-9 pm BST
I will share my story How Can Two Banks of a River Meet? ; we will also share the fragmentary story of Modron at Rhyd y Cyfartha and we will encounter the Night Washers. We will consider themes of overcoming obstacles, singing reality into being, trust and surrender.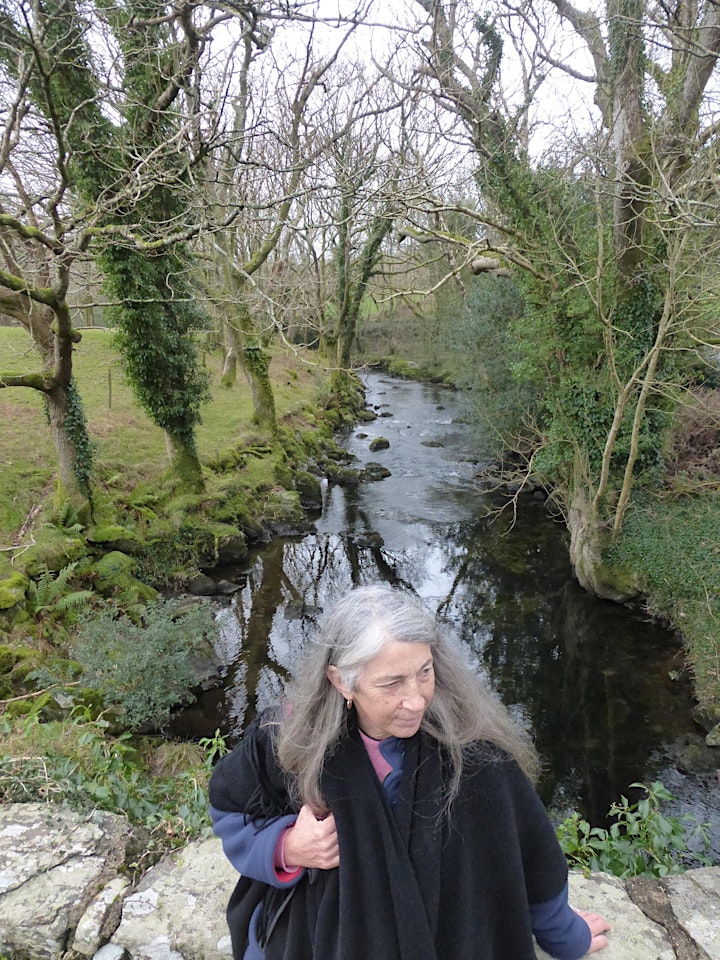 Session 4. Shawlful of Stones
Thursday 17th June 2021, 7-9 pm BST
We will be looking at personal and ancestral fragments of story, and the relationship between land and body in the weaving of a tale. We will consider themes of memory, travel, being lost and being found. We may find ourselves at the crossroads once again…. And we will consider where the road ahead might lead.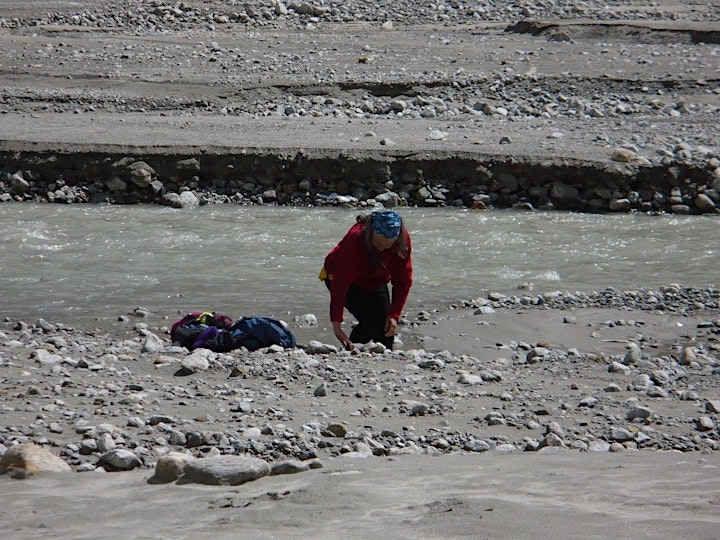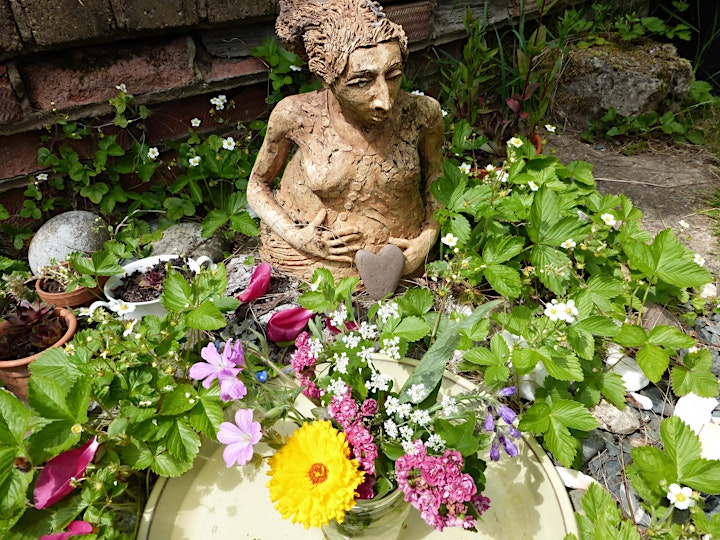 About Christine
I was born and brought up in South Wales and I have worked professionally as a weaver of stories since 1980 - making and adapting work for theatre, film, and taking many journeys with spoken word in one form or another. I have worked with all kinds of people; visual artists, musicians, scientists, stage magicians, dancers…. From the beginning I have been on the trail of Herstory and since dedicating as a Priestess of the Goddess - and of Ava-lon - in 2013 the call to explore had become deeper, more insistent. With each passing day I feel this storyweaving calling to be in essence an act of remembrance, service and love. It's sacred and uproarious, lighthearted, laughing, and dense as a collapsed star. Over the years I have taught in groups of various kinds, and it is a great privilege now to be able to share some ongoing explorations of Herstory though the Goddess Temple.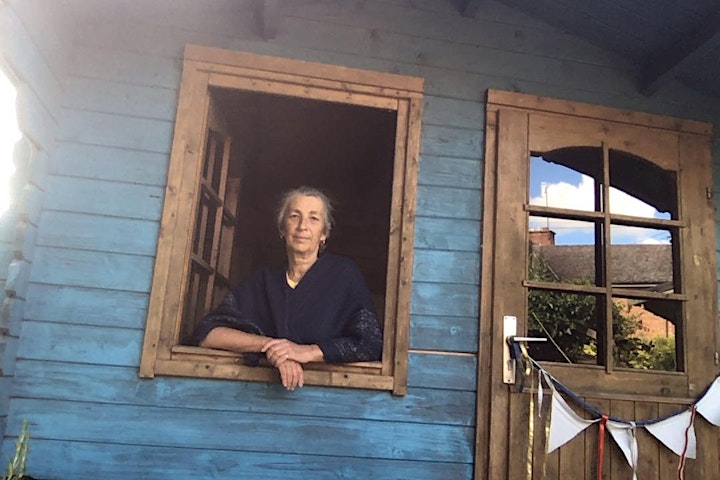 Date and time
Location
Refund policy
Contact the organiser to request a refund.
Eventbrite's fee is nonrefundable.