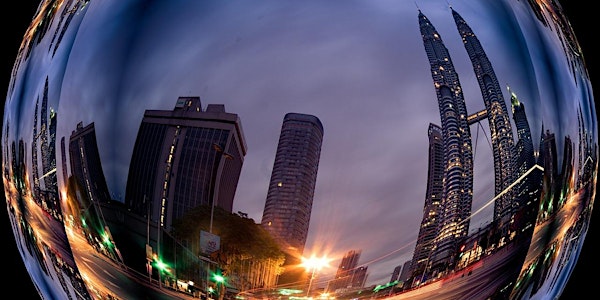 TravelSpirit 2nd Annual Conference: Embedding Mobility as a Service
Location
London
Atrium
Camden Market
London
NW1 8AH
United Kingdom
Refund policy
Refunds up to 7 days before event
Description
Practical approaches to embedding Mobility as a Service in the UK
The advent of 'Mobility as a Service' has rapidly precipitated a broad spectrum of approaches, from city and region wide multi-modal apps to a range new mobility service market entrants.
The TravelSpirit Foundation believes innovative mobility needs to be developed within an open framework. Otherwise these diverse approaches risk jeopardising the goal of open, inclusive and accessible transport.
This conference showcases approaches to embedding Mobility as a Service (MaaS) in cities, towns and rural areas, with a blend of informative talks and practical workshops.
It is an essential event for those engaged with commissioning, developing and advising on new mobility service and MaaS programmes.
The programme is framed around policy and strategy and will look at the principles of openness in MaaS, and proven practical case studies to demonstrate when, how and why to apply it.
It will look at case studies including MaaS activity in Greater Manchester and the West Midlands.
Afternoon workshop sessions will cover the role of government and policy, open commercial collaboration and the potential for blockchain applications and open ticketing.
Headline Speakers
Peter Wells, Open Data Institute

Maria Kamargianni, UCL Energy Institute

Chris Lane, Transport for West Midlands

Stephan Anescot, MaaS Global

Gary Stewart, WayraUK

Si Ho, TravelSpirit Foundation
Why attend?
Understand Mobility as a Service and the frameworks that underlie them

Understand the benefits of openness in MaaS systems

Learn how to to assess the MaaS opportunity for varying UK contexts

Identify opportunities to open up transport systems at different levels to encourage innovation and better MaaS services

Learn about the activities of the TravelSpirit Foundation
Who should attend?
Head of Innovation, Head of New Mobility, Head of Strategy, Head of Digital Strategy

Transport authorities and transport commissioners

Mobility innovators

Academics working on transport policy

Transport operators

Organisations interested in emerging mobility trends