Join us for Traverse Youth Dance Platform! 23rd October 2021, 7:30pm at the University of Plymouth, The House
About this event
Traverse Youth Dance Platform 2021 | 23rd October | 7:30 - 9:00pm | The House, University of Plymouth.
Adult tickets £8
Young People / Concessions tickets £6
Hosted by Exim Dance Company in partnership with the University of Plymouth.
As part of Exim Dance Company's commitment to providing performance opportunities and raising aspirations of young people, we are proud to be hosting Traverse Youth Dance Platform. Showcasing the very best in local and regional talent.
Exim are passionate about bringing dancers of all stages in their training together to make a truly aspirational programme of live performance.
Exim Dance Company have invited a range of youth companies to present their work in a professional environment. The event aims to celebrate the skill and creativity of young dancers across Plymouth, Devon and Cornwall and is an exciting opportunity to perform at the state of the art theatre, The House.
Performers will be announced shortly!
The venue is fully accessible, if you have any accessibility needs please get in touch.
There will be an interval during the performance, refreshments will be available from the bar.
All necessary COVID precautions will be taken. Hand sanitisation will be in place upon entry. We ask that masks are worn in communal areas, however not during the performance.
Please do not attend if you are experiencing COVID symptoms.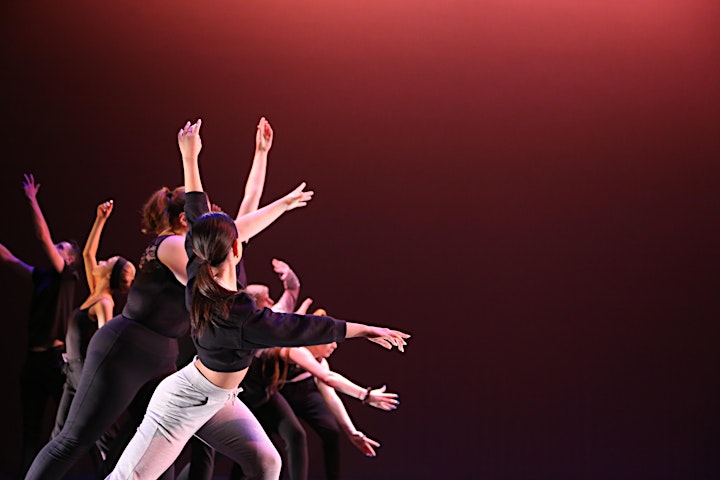 Organiser of Traverse Youth Dance Platform
Exim Dance Company creates live performance work that draws on the curiosity and inquisitive
nature of the artists involved. With a thirst for adventure and a dedication to collaboration, Exim
work across art forms, allowing
our multi dimensional work to reach out to new audiences. Stripping
away pre
-
conceived ideas and being real about who we are and what we do, through our work we
aim to reveal the visceral nature of dance, what it is to move and be moved.
Formed in 2011
Exim have quickly established themselves as a vibrant, exciting and diverse
company creating professional Dance Theatre in the South West of England. With a strong focus
on inclusion the company provide a diverse range of professional development opportuni
ties for
local artists and students in partnership with Plymouth University and Plymouth Dance. Exim also
work across Devon delivering a wide range of community projects that focus on using dance as a
tool for social change as well as a way to nurture tale
nt and developing new audiences.
Exim's
work has been inclusive from its founding but now we would like to extend this past our
community work and perf
ormances and in to our audience;
developing work that is accessible
to our
audience members.