Event Information
Location
Inkford Hotel
Alcester Road
Wythall
Birmingham
B47 6DJ
United Kingdom
Description
HISTORY OF GOD WORKSHOPS
TRAVERSING THE FREQUENCIES
Discovering the Pathways to Ascension
LEVELS ONE, TWO and "ADVANCED" LEVEL 3 CERTIFICATES
A Workshop with Guy Steven Needler
Author of "The History of God" & "Beyond The Source" - Ozark Mountain Publishing
Help the Ascension by learning to traverse the higher frequencies and personally communicate with God
Overview Of Course Content:
· A 30-40 minute lecture where Guy will talk about his own interest in metaphysics and his subsequent awakening, channelled information on the spiritual beings contacted, who and what God is, the structure of Gods universe, and humankind's role within it. A questions and answers session will follow on.
· A series of guided personal and paired exercises relative to the methodology used to raise the participants frequencies above those of the human aura, up to, and beyond those, of the "currently undetected content of" the physical universe.
· The relationship of the Chakras and Auric layers relative to the frequencies the human body occupies in the energetic universe.
· Group discussion of personal experiences, plus physical
responses encountered during the course, giving experiential PROOF of ones ability to rise up the frequencies.
· Guided meditation exercises relative to the structure of God's Universe and how we can traverse it to communicate with other spiritual beings and God.
On Friday the workshop will start at 4.00pm ,finishing no later than 10.00pm.
On Saturday & Sunday the workshop will start at 10.00am with lunch from 1.30pm to 2.30pm, finishing no later than 6.30pm
This Workshop will focus on his work and
methods used to traverse the frequencies and contact God.
Cost: £120.00 (Levels 1 & 2)
(£60.00 for Level 1 or 3 only)
(Concessions Available Upon Request)
Contact Guy Needler for details
To confirm a place on this workshop purchase or reserve ticket
by midnight: 8th November 2012
Cheques made payable to: Beyond The Source If paying on the day.
Workshop Details:
Date:
9th, 10th & 11th November 2012
Level 1 9th November
Level 2 10th November
Level 3 11th November
Start
Time:
4:00pm Friday 9th Nov, 10:00am Saturday 10th Nov & Sunday 11th Nov
Venue:
Inkford Hotel
Alcester Road
Wythall
Birmingham
B47 6DJ
Telephone: 01564 824330
Fax: 01564 829697
Web: www.inkfordhotel.com
Please note that attendees can stop overnight at the Inkford Hotel and will receive 10% discount if you quote you are on the "Traversing the Frequencies or Guy Steven Needler" workshop.
Sundays (11th Nov) Advanced (Level 3) workshop will focus on prolonged, and robust use of, these and other methods of traversing the frequencies, including creating a permanent communicative link with God.
If you want a chat about this course please contact:
thehistoryofgod@btinternet.com
or Telephone Guy Steven Needler on Mobile:07876504321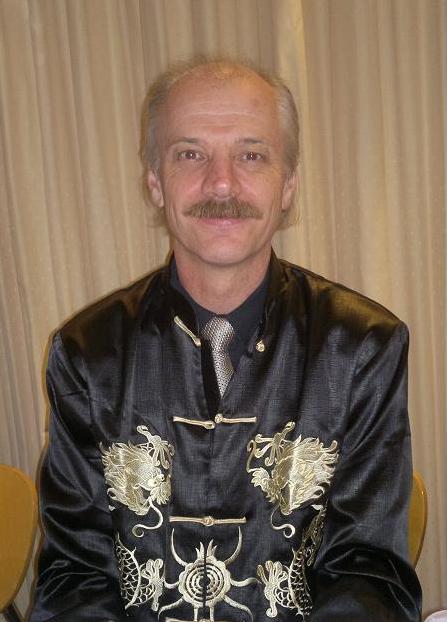 Guy Steven Needler
email: thehistoryofgod@btinternet.com
Web: www.guystevenneedler.com
Date and time
Location
Inkford Hotel
Alcester Road
Wythall
Birmingham
B47 6DJ
United Kingdom
Organiser of Traversing the Frequencies Workshop (B'ham) - Levels 1, 2 & 3 Certs