About this Event
Please note, companies outside of the UK will not need to pay VAT as long as they have a valid VAT ID ( EU MwSt./USt. number). Please enter this number at the checkout and the VAT will be deducted.
This day-long event in Germany builds on the 13 years of Travolution championing the travel technology sector in the UK. It will allow British and German senior technology professionals to network in a unique environment, where -
We will be delving into how to successfully take your business into different markets, what makes some jurisdictions successful and others challenging.
We will answer key questions such as data standards, payments in different countries, pricing across borders, all the vital issues that can trip up a good strategy.
We will take a first look at the growing demand in FIT for non-flight travel and see if this trend is set to stay.
Agenda
09:25 - 09:35 Opening
09:35 - 10:00 Key Challenges for the Central European Markets.
10:00 - 10:40 Facing the Outside World
• Uta Martens, Managing Director, Amadeus Germany
10:40 - 11:10 Coffee break
11:10 – 11.30 Package Tour Markets.
• Andy Owen Jones, CEO, bd4travel
11.30 – 12.10 Best Practices: UK Suppliers & German Buyers - how to make it work?
12:10 – 12.40 The Battle of Displaying End Prices
12:45 - 13:45 Lunch
13:45 - 14:15 Story Time: Founding Story and Lessons Learned
14:15 – 14.55 New Territory for all Established Travel Companies: Flight Shame and the Wealthy Hipster
15:10 - 15:50 Globalisation in travel
15.50 -16.00 Blockchain payments
16:00 - 16:30 Sascha Hausmann to introduce 2 established startups on innovation coming from other countries
16:35 – 16.45 Summary of the Day
17:00 End
Accommodation and Networking
Be part of the Travolution Summit Central Europe 2019's Evening Networking and stay with us at the Bad Homburg Steigenberger Hotel at our specially negotiated rate of €159 per room including breakfast. Check-In: October 9th, Check-Out: October 10th.
The Steigenberger Bad Homburg is a freshly renovated hotel in a beautiful classicistic building on Bad Homburg's "Park Lane".
You can make a reservation via the following link: https://www.surveymonkey.de/r/F9ZDD8M
Address: Steigenberger Hotel, Kaiser-Friedrich-Promenade 69-75, 61348 Bad Homburg vor der Höhe, Germany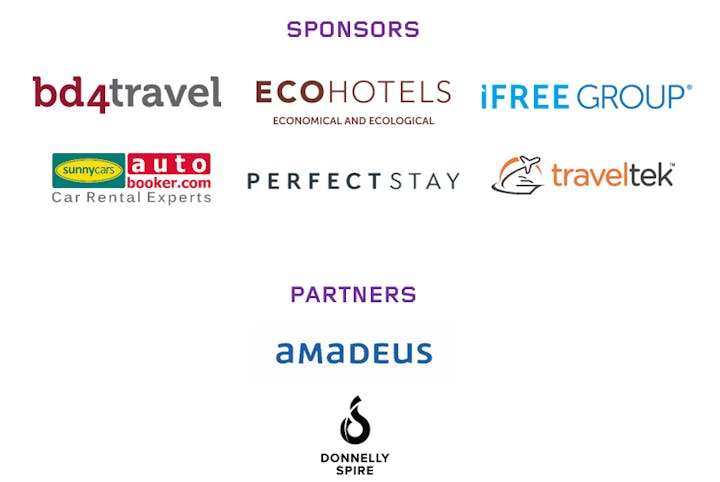 Event contacts:
Event enquiries: Alissia Genco-Russo alissia@jacobsmediagroup.com
Sponsorship enquiries: Latasha Malik latasha.malik@jacobsmediagroup.com