Event Information
Refund policy
Refunds up to 7 days before event
Eventbrite's fee is nonrefundable.
Four online seminars about utilising EMDR in treating eating disorders. The series is presented by leading expert in this field, Pam Virdi.
About this event
UTILISING EMDR IN THE TREATMENT OF EATING DISORDERS - Presenter: Pam Virdi
Eating Disorders are complex, multifaceted conditions with physical, social and psychological ramifications. Obsessive concern about weight, appearance, food, inappropriate eating and body image distortions are threads that run through binge eating disorder, anorexia nervosa and bulimia nervosa. Those who do not meet full diagnostic criteria may be described as having "disordered eating".
This series of seminars will provide participants with a roadmap for assessing, engaging and treating adult and teenage clients with eating difficulties in a safe, efficient and organised manner. The seminars are sequential, building on the previous content. To have the best learning experience it is necessary to attend all 4.
SEMINAR 1 - THE ESSENTIALS (24 June)
Types of Eating Disorders – The Spectrum; Connections between ED Symptomatology & Trauma; Assessing & Managing Medical Risk – Severity Indicators; Safety and Stabilisation; Ambivalence -How to Engage the Client and Keep Them Motivated to Continue in Treatment; The Function of Eating Disorders - Friend or Foe?
SEMINAR 2 - (22 July)
History Taking – Key Questions; Dissociation; Attachment Issues; Body Image Disturbance; Case Conceptualisation; Identifying the Most Relevant Targets for Desensitisation; Developing an Effective and Organised Treatment Plan
SEMINAR 3 - (19 August)
Eating Disorder Myths and Blocking Beliefs ; Vital Eating Disorder Psychoeducation as Preparation for Desensitisation; Preparation of Educational Interweaves for Blocked Processing; Eating Disorders Awareness Quiz
SEMINAR 4 - (16 September)
Introduction to Ego State/Parts Work in the Treatment of Eating Disorders; Use of Addiction Protocols in the Treatment of Eating Disorders; Urge-Reduction; Neutralising Inappropriate Positive Future-Oriented Fantasies; Preventing Relapse
PLEASE NOTE: Please only use an email address when booking that can access links to Zoom, Google Forms and Dropbox and ensure that emails from Eventbrite do not automatically go into your junk or spam folder.
Once you have purchased a ticket the link for the series will be made available 48 hours before each event. Although the ticket only indicates the June date, one ticket applies to all four dates for the total price of £48 for the four events.
8 CPD points have been awarded based on full attendance. (0 credits for just 1 session, 4 credits for 2 sessions, 6 for 3 sessions).
PAM VIRDI is an EMDR Europe Accredited Consultant, Integrative Psychotherapist, Lecturer and Clinical Supervisor who now works full time in private practice with adults, couples and young people. She specialises in the treatment of eating disorders but also has extensive experience of working successfully with a broad range of other clinical difficulties including complex trauma and PTSD. She is an accredited member of The British Association for Counselling and Psychotherapy and EMDR Europe. She started her career in mental health 36 years ago when she completed her core training as a psychiatric nurse. The last 28 years of her career in the National Health Service (UK) were spent working as a specialist psychotherapist and trainer in an Eating Disorder Service in Birmingham. As a lecturer she has experience of developing, co-ordinating and delivering programmes of study up to Master's level and ran a year-long Eating Disorder Pathway (part of a BSc Mental Health Studies degree) at Birmingham City University. This scheme of study ran successfully for 9 years and made a valuable national contribution in training professionals of all disciplines to work in this highly specialist and challenging area of work. She has served as a member on the Editorial Board of the European Eating Disorder Review Journal (1998 - 2008) and has set up and chaired national special interest groups for eating disorders both generally and EMDR specific. She has experience of working with the media to promote a better understanding of eating disorders and has given newspaper and radio interviews and regularly presents at national and international conferences. She is associate editor for a book called Trauma-Informed Approaches to Eating Disorders which was published in August 2018 by Springer Publishers.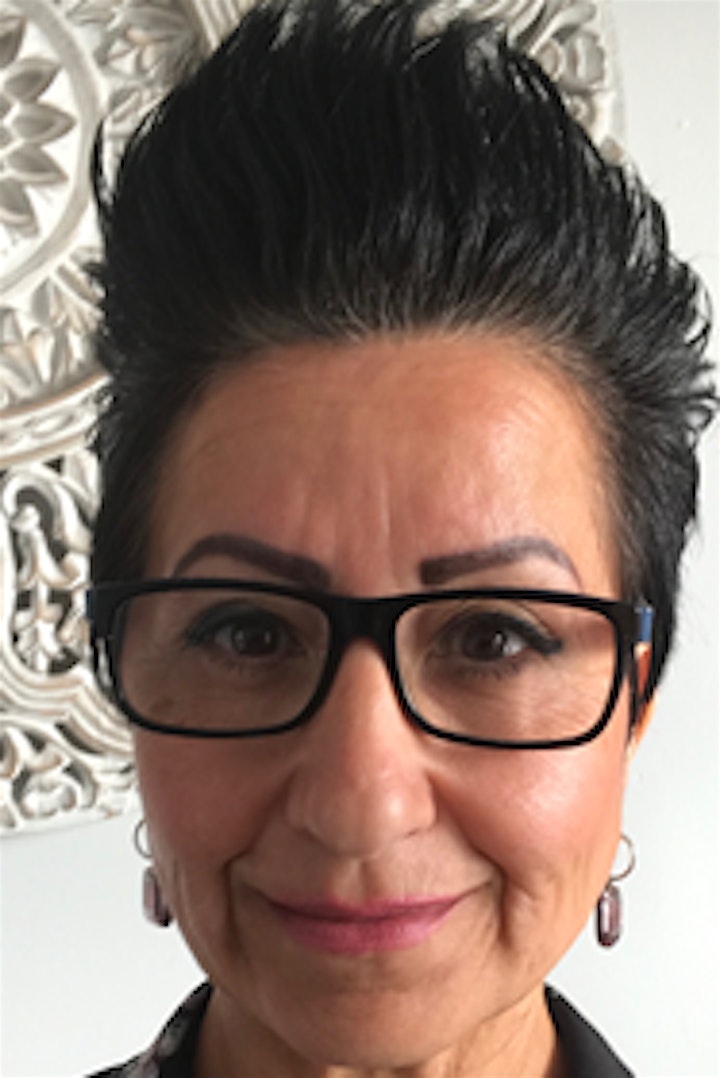 Location
Refund policy
Refunds up to 7 days before event
Eventbrite's fee is nonrefundable.