Description
For both professionals and sufferers.
Learn how to apply the FEAR Model Recovery Steps to transform GAD & panic attacks.
Delivered by the renowned author, counselling professional and trainer, Wale Oladipo.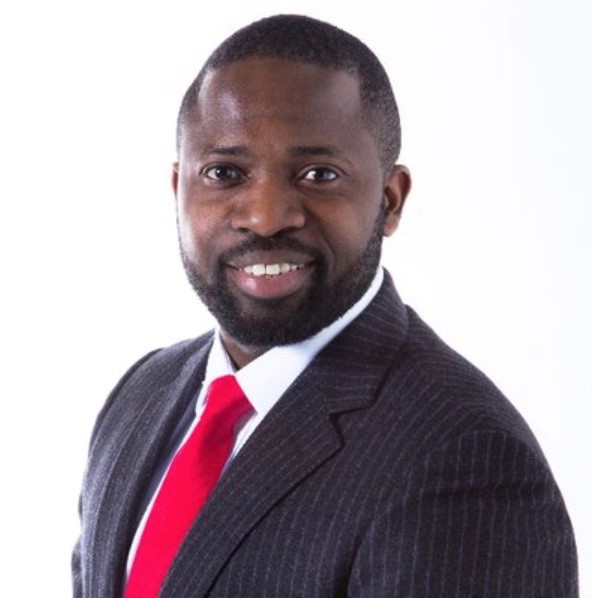 Wale Oladipo is a successful psychology author, public speaker, and Director of a UK-based training and consultancy practice that delivers anxiety recovery and personal success training internationally. He is passionate about restoring emotional control, maximizing human potential, and achieving personal success.
Generalised anxiety and panic disorder are signs of deep-seated issues that, if not treated properly, can lead to more complicated anxiety disorders. Studies have shown that nearly a quarter of the UK adult population will suffer from an anxiety disorder at some point. Yet only a small percentage receive effective treatment that deals with root causes of anxiety. In an era where credence is placed on antidepressants and coping mechanisms that numb symptoms, instead of eliminating them, Wale offers a recovery programme that can result in lasting transformation for anxiety sufferers.
The models and techniques you will learn are now used in 30+ countries by sufferers, counsellors, therapists, support workers, teachers, coaches, and anyone concerned with mental wellbeing. The training helps professionals sharpen their skills but also enables sufferers to learn an effective recovery model to achieve personal transformation. It is delivered in a relaxed and reassuring way, with time to share stories and ask questions.
'Treating GAD and Panic Attacks' is packed with easily understood concepts, practical information and useful tools including:
- Why permanent recovery from anxiety-related disorders often escapes the sufferer
- Using FEAR Model Recovery Steps to transform GAD and panic attacks
- Using FEAR Cycle to unravel the deep-seated roots of GAD and panic
- Understanding the brain, bio-chemistry of recovery, and rewiring it to regain calm
- Breaking underlying compulsive habits that threaten full recovery
- Effectively managing counterproductive responses of the emotional brain as it tries to regain control during the recovery process
- The most effective coping strategies for managing GAD and panic attacks
- Assisting sufferers to protect their transformation post-therapy
- Avoiding typical mistakes made in treating anxiety-related disorders
- Helping clients with past traumas without triggering overwhelming negative emotions
- Managing major relapses
Testimonials to Wale's trainings include:
- Useful and easy to follow. Great activities. Humour is always a nice touch. – LC, Trainee counsellor
- This course has helped me to normalise my intrusive thoughts. I recommend it! - JD, Sufferer
- Inspiring and motivational. The 5 building blocks will be hugely helpful. Really resonated with the topics and I can apply the model straight away with clients. – TS, Trainee Counsellor
- Useful tools for working with traumatised clients. – LA, Brain Injury case manager, children and young people
- This will be a great help to support children in primary school. – KW, Learning Mentor
- Very good, informative. I wish I had known all that 20 years ago. It would have made my life so much easier. -Anonymous, Sufferer
The FEAR Model has really helped me. Great. Enthusiastic. Easy going. Nerve calming delivery. Really friendly. Clear points. Felt so inspired. - AP, Sufferer

Cancellations / Refunds
Fees paid are fully refundable up to and including 14 days before the event

If you cancel within 13 days or less of the event, your fee is non-refundable
Lunch / Drinks
Please bring your own pack up lunch
OR
If you wish NWCH to provide a buffet lunch (range of sandwiches, etc.) this will be an additional £7.50 – payable when booking your course.

For specific dietary requirements, please email

nadine@nwcounsellinghub.co.uk

NWCH will provide hot and cold drinks and biscuits at every course, at no additional cost
Venue
Training will be at NW Counselling Hub, Unit 9 Allenby Business Park, Crofton Rd, Lincoln, LN3 4NL