Trends: What can we expect from design in 2019

Thursday, 21 February 2019 from 18:30 to 20:30 (GMT)
Event Details
The state of UX is in a constant state of change and flux. New trends emerge, whilst others fade into obscurity as fast as they burst onto the scene. Think about it, for every Amazon Echo there's a Google Glass!
This month we welcome three trailblazer designers from agencies Fjord and Webcredible, who will each share their perspectives on the topic of UX trends.
From their new shiny studio in Farringdon, trendsetters in their own right, Dominic Gregory and Giulio Fagiolini will share their thoughts on trends we can expect to affect business, technology and design in the year ahead.
Alex, from Webcredible will be finishing the night off with a talk on finding the sweet spot between trend optimism & pessimism, and ensuring we're keeping a critical eye.
We hope you can join us on Thursday, February 22nd to explore what 2019 has in store. Will we still be talking about Voice UI, autonomous vehicles and AR in 12 months' time and beyond?

This event was curated by our Events Manager - Lina and our President - Chris. 

---
---
Date: Thursday, 21st February 2019
Venue: 
Fjord London
30 Farringdon Rd
London EC1M 3HE
Schedule:
18:30 - 19:00 - Networking (with drinks and nibbles)
19:00 - 19:35 - Dominic & Guilio, Fjord London
19:35 - 19:45 - Networking Break
19:45 - 20:20 - Alexander Baxevanis, Webcredible
20:30 - Late - Networking and late drinks at The Castle, Farringdon
---
Our annual Fjord Trends report is here, born from plenty of Post-it notes, more coffee than we care to mention, lots of healthy debate and quite a few laughs. Trends is always a labour of love, crowdsourced from Fjordians (all 1,000 of us) from around the world – from San Francisco to Berlin, Hong Kong to Johannesburg, Dubai to São Paulo and 22 other places in between.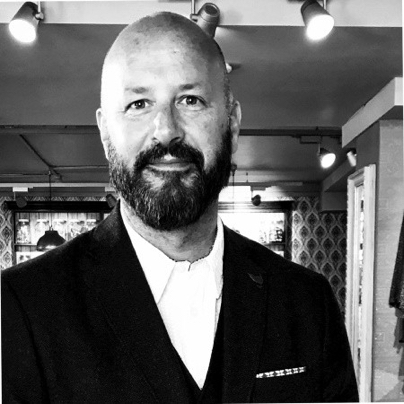 Dominic Gregory is a Service Design Lead who takes multi-disciplined teams on a  journey from discovery through to delivery. For clients, this means navigating from ambiguity to useful via uncertainty, collaboration and fortitude.
Doms' design journey has taken him from developing branded content for global entertainment brands to solving customer and employee challenges for utilities, automotive, retail and financial clients. He believes although agile and data help clients feel safe, designers need to carve a human centred approach to stretching software driven process.
An advocate for neurodiversity Dom believes that every design team needs  as strong sense of purpose and community which translate into to design simple and useful experiences. His biggest fears are labelling designers into roles, being overwhelmed with industry centred buzzwords and consultancy PowerPoints.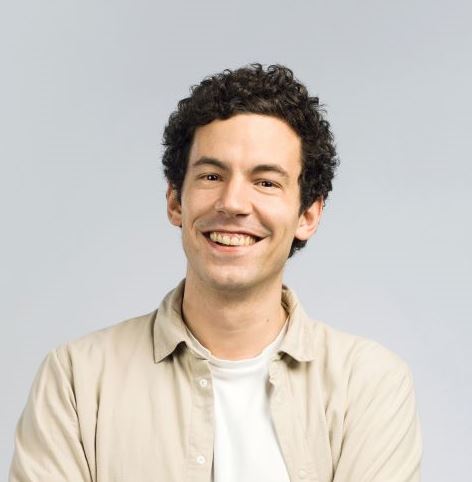 Giulio Fagiolini is working as a Senior Designer at Fjord London, where his focus has been on designing digital products with a focus on the use of qualitative and quantitative research to inform and validate the design process. He holds a Master's degree in Communication Design and throughout his career has been focusing on the use of communication design as a means to approach, understand and effectively resolve complex problems. He is passionate about designing products people use every day, improving them by iteration and learning through failure. He loves to craft visual languages and branded experiences, fighting for efficient solutions though proper user experience.


---


As a UX designer, you're constantly bombarded by new technologies, trends and techniques. In your limited time, which ones should you pay attention to? Are Voice UIs really the new frontier? Or should we all start thinking of Mixed Reality apps?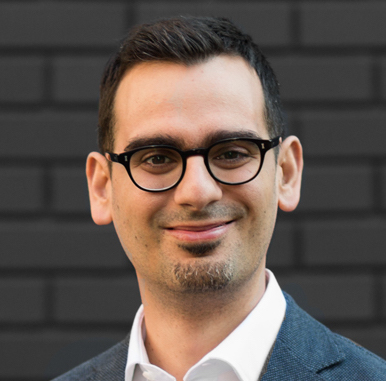 Alexander Baxevanis leads the design team at Webcredible, helping them (among others) evaluate the impact of new technologies on our clients' businesses. He's presented and written about Voice UIs and chatbots, and built apps for TVs and smart watches. Before joining Webcredible, he worked for Motorola R&D, working on tech that's now at the core of every mobile phone.
He'll help you understand:
- How to evaluate emerging technologies with a critical eye, finding the right balance between optimism and pessimism
- The types of user research you should be doing to uncover trends and evaluate adoption
- How prototyping can help you predict the future


---
---

We thank our sponsors Futureheads & Fjord London for supporting this event. See you on the night!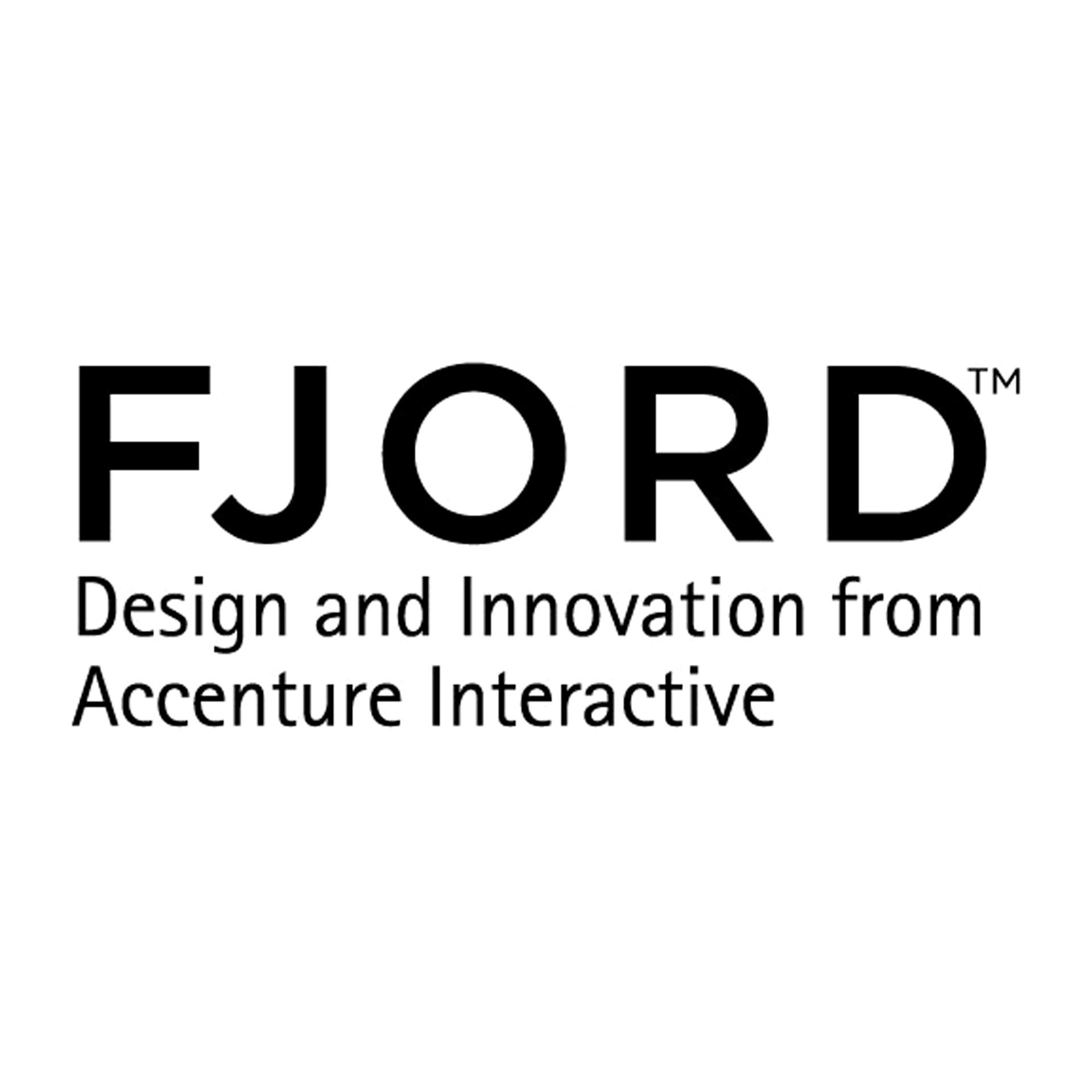 As always, we couldn't do what we do without the help of the UXPA UK committee members and our event volunteers. If you want to volunteer at our events, contact Lina.
---
This event will be photographed and potentially video recorded for promotional purposes and for display on the UXPA UK website and social media channels. By attending the event you consent to UXPA UK capturing your likeness. If you do not wish to appear in the recordings or photographs, please inform a UXPA UK organiser on the night.
By signing up for this event you consent to Eventbrite sharing some personal information with UXPA UK as per the Eventbrite privacy policy.
You also consent to UXPA UK sending a small number of emails relating to this specific event e.g. reminders, updates or directions and a feedback survey.
This is in accordance with the UXPA UK privacy policy.
---
FAQs
What's the refund policy?
Anyone who cancels 48 hours prior to the event will be refunded the full amount. Tickets cancelled later than 48hrs in advance will not be refunded.
Can I buy a ticket at the door?
Due to security and safety reasons only attendees with an EventBrite ticket purchased prior will be allowed to attend. If you have not bought a ticket, you will be turned away.
Do you have questions about Trends: What can we expect from design in 2019?
Contact UXPA UK
When & Where

Fjord London
30 Farringdon Rd
EC1M 3HE
United Kingdom


Thursday, 21 February 2019 from 18:30 to 20:30 (GMT)
Add to my calendar
Organiser
The UK Chapter of the User Experience Professionals' Association (UXPA) is a not-for-profit organisation run exclusively by volunteers. We are affiliated with the International UXPA.
We bring together UK professionals who share a vision of creating compelling technology that meets users' needs, desires and abilities. These professionals come from a broad family of disciplines such as user-centred design, research, and human factors.
Through our events and other work, we:
- Provide UX practitioners with opportunities for learning and professional growth
- Champion the benefits of user-centred design techniques and approaches
Our Chapter is governed by some policies and bylaws of UXPA International, but has enough freedom to define many of its processes and policies. All of our bylaws are described in our Constitution, which was ratified in July 2013.
As a volunteer organisation, we do our best to support the community. Participation from, and collaboration with, the community is crucial.