Description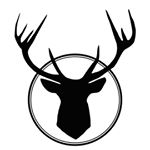 Come and join Mimi (Forest School Leader) and Jake (Sapien Free-Running Coach) for a family adventure game of tribal woodland tag as we raise money for Dorking Minds, our local charity that's close to both our hearts that provides support, guidance and help families and individuals

in the Dorking area for those with mental health issues.


We strongly believe that no one should feel alone whatever challenge they face so please join us as we come together as a community in the great outdoors as we reconnect with nature, connect with each other as we play one of our most cherished childhood games of tag in the woods as we raise money for this worthy cause.


All ages welcome. Under 16's to be accompanied by an adult.


All donations however big or small will be greatly welcomed!
HOW TO CONFIRM YOUR PLACES
Make a donation here and email Mimi at mimi@dorkingforestschoolrangers.co.uk to let us know the number, names and ages of attendees and the tribe you wish to belong to.

Contact Mimi if you have any questions via email or call 07500 810823
EVENT DETAILS

Through an adventurous game of woodland tag and challenges we will work in tribal teams inspired by the four elements of nature Fire, Earth, Air and Water to follow clues to find our tribal village, strengthen parkour skills as we climb, balance, run, roll through over, under and across the terrain of the woods, problem solve, develop strategies, empower each other and find the treasure of our tribe and work as a community to discover the hidden cave of the fifth element somewhere hidden in the Nower!! What will the fifth element be?
What to bring:
Water and a packed lunch, please dress appropriately for the weather. There will be a toilet tent and handwashing facilities at the Forest school site. We will postpone if the weather forecast predicts high winds, heavy rain or storms.
Once your tribe has been assigned/confirmed please use the colours or creature representation for each tribe as inspiration for clothing, face paint, headwear etc
The back-story
Almost all cultures across the globe since ancient times have

believed the World to be composed of 4 basic elements – Fire, Water, Air, and Earth. These were and still are considered the critical energy forces that sustain life. Human beings are seen to be made of and

governed by the four elements. Maintaining a balance between these elements was advocated to ensure physical as well as psychological well-being. Each element was attributed powerful symbolism that help guide us through and in life

to help strengthen our metal health and empower us as individuals and therefore each other with whatever life challenges are before us.
So the question is what tribe will you belong to? what tribe do you aspire to be? do any characteristics call to you? what can you bring to your tribe? is it what we do for others that really counts?
Fire Tribe represented by the Phoenix
Fire characteristics: Strong and brave, noble protectors and natural leaders
Colours for what to wear for your tribe: red/yellow
Representation: The Phoenix
Village of the Phoenix: Takoro
Aspiring life lesson: Fire can give us bravery and courage to face the challenges life throws at you
Water Tribe represented by the Nixies
Water Characteristics: Kind and compassionate
Colours for what to wear for your tribe: Blue
Village of the Nixies: Gakoro
Aspiring life lesson:

water can give you the compassion and empathy to heal you and your friends in your strength together
Earth Tribe represented by the Ents
Earth Characteristics: The stongest, athletic,Wise, humble,
Team leader : Paddy (Sapiend free running coach)
Colours for what to wear for your tribe: Blue
Village of the Ents: Onukoro
Aspiring life lesson:Earth can bring the wisdom and humility needed to face your challenges with a level head
Air Tribe represented by the Sky Wyverns
Air Characteristics: Free spirited, adventurous, explores, happy in all endeavours, known for agility
Team leader : Jake Shilson (Sapien free running parkour coach)
Colours for what to wear for your tribe: Green
Village of the Wyverns: Lekoro
Aspiring life lesson:

Air can teach us to face all our challenges with renewed happiness and carefree outlook
Find Mimi on Instagram mimis_forest_school_dorking