Description

TRIBE IRELAND - SPINNING® Event 2017
OMG what a fantactic weekend full of fun was had by everyone in 2016.
SO HERES THE SUPER EARLY BIRD PRE_BOOKING OPTION FOR 2017 - OPEN NOW.
A full throttle weekend of inspiring presenters and rides teamed with UL Sports Arena, University Limerick, and the relaxing setting of a Lakeside Hotel to really allow you to kick back after a hard days ride!
Are you ready to ride a 6 hour Spinning® Marathon and set yourself the challenge, or would you rather bring a long a team of crazies and share the experience together.
Whether you are local or internatonal, an instructor or a keen cyclist, or just LOVE riding your regular classes with friends, this event is an event not to be missed.


What's the schedule?
Friday 24th November - CLUB RIDE - 5pm - 7pm (UL Club Ride)

It all kicks off with the UL CLUB RIDE, just to warm up the legs and get the irish embers burning in your heart. 2 hours on the bike with International Presenters.


Saturday 25th November - 10pm - 4pm Charity Marathon Challenge
Now for the real deal of taking part in a 6 hour marathon ride with only short restbites between the energetic and ecclectic team rides. All the rides are presented by a combination of presenters and all are begging your legs to keep on going and your heart to keep on beating with an Irish jig no less!


The Line Up!
Brian McKenna | David Batch | Jonny Wilson | Rose O'Donovan | Sandro Morelli | Sarah Morelli | Richard Mullins | Carmell DeMello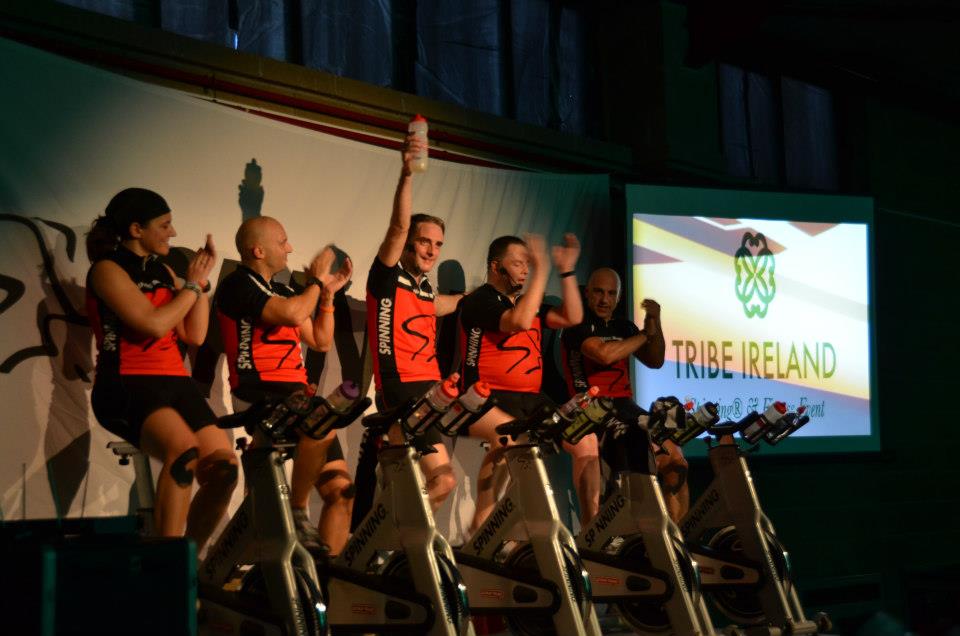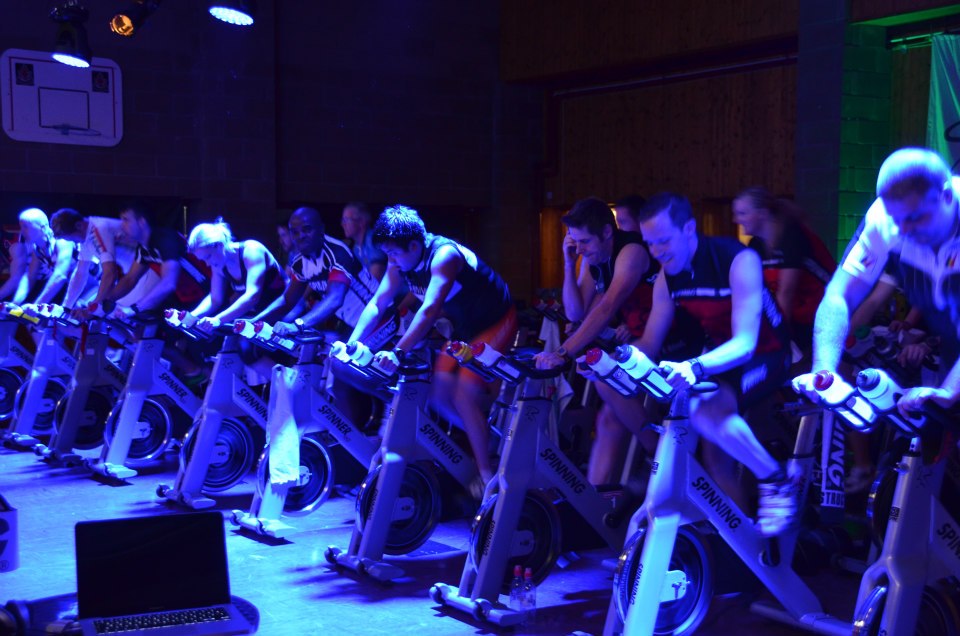 Join us for a whole Irish Weekend Experience!
Event Accommodation:

We are delighted to team up with this beautiful and friendly hotel in the gorgeous countryside. A stunning location teamed with well appointed rooms and quality dining, plus a fully equipped leisure centre to really make the most of your long weekend.
We have amazing group rate and you just have to quote TRIBE IRELAND SPINNING® to get the awesome deals.
The Lakeside Hotel & Leisure Centre,
Ballina/Killaloe,
Co.Clare.
T: 00353 (0) 61 376122
Special Event Hotel Rates:
2 nights bed and breakfast €95.00 per person sharing ( Double)
2 nights dinner bed and breakfast €115.00 per person sharing ( Double)
2 nights bed and breakfast €135.00 single
2 nights dinner bed and breakfast €159.00 single



Transport:
Closest Airport - Shannon served by Ryanair and Aer Lingus. www.ryanair.com
Shannon is 25 minutes to University Limerick and around 35 minutes to Killaloe – The Lakeside Hotel
The Lakeside Hotel is only 20-25 minutes' easy drive from UL Sports Arena
Event transport available by bus to and from the event location and airport so we can all relax and enjoy.
Separate bus transfer tickets available on request. Once booked we will communicate with you. To take advantage of this you need to have booked your main event ticket by 01 November.
UL Sports - Lakeside Hotel
Airport - UL Sports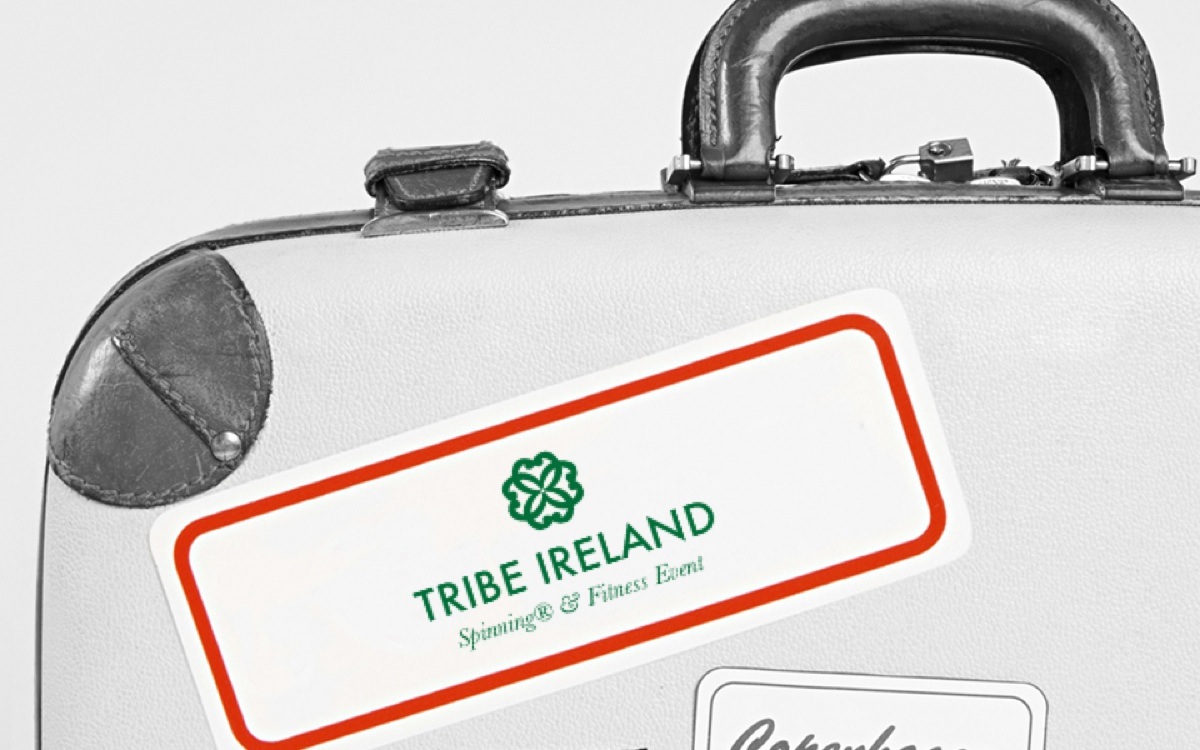 Our Sponsors:
A huge thanks to Precor and McSport for supplying the all new Spinner® bikes.

A huge thanks to Myzone for the Heart Rate telemetry system supplied by McSport

A huge thanks to Carmel DeMello and her team at University Limerick Sports Arena

A huge thanks to The Lakeside Hotel for the beautiful service that you provide to our guests.
If you are interested in purchasing the event Spinner® bikes or Myzone following our event then contact our sponsor Paul Copeland - www.McSport.ie Email: sales@mcsport.ie Phone: +353 (0)1 293 0005
If you are interested in attending more events or sign up to take the Official Spinning® Instructor Certificaiton then go to www.spinning.com or contact Athleticum® spinning@athleticum.co.uk or call +44 (02) 20 881 991 61




Join the conversation using #TribeIreland
powered by Tagboard