Description
Are you a Sports Therapist or Massage therapist? Do you want to develop your knowledge and ability to perform trigger point therapy? If yes, then this course is most definitely for you!
Massage.physio.co.uk are presenting a workshop focusing on the theory, research and practical skills needed for the application of trigger point therapy. Following the workshop, you will have gained the knowledge and essential practical skills needed to offer this as part of your treatment within your services.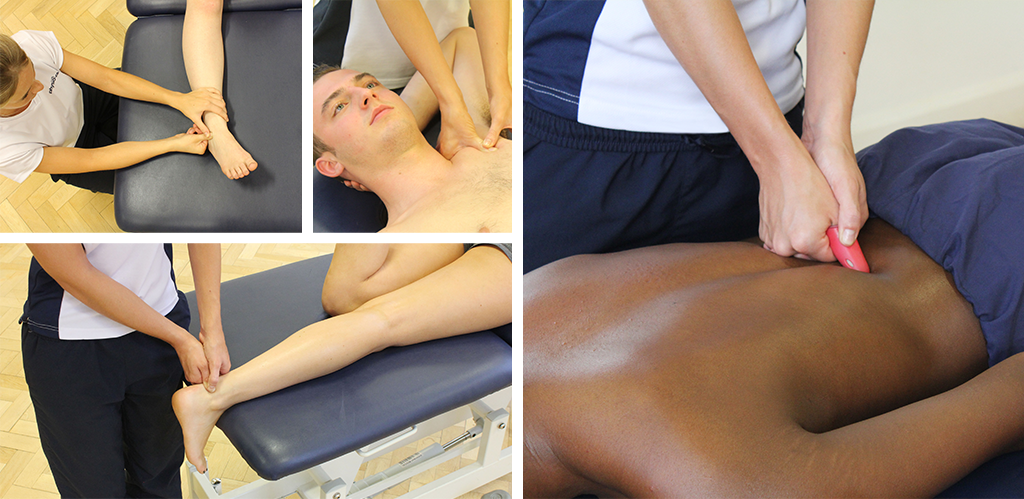 Active trigger points are one of the most common problems sports and massage therapists come across. There are various reasons trigger points can form. The most common reasons for trigger point formation include injury, overuse, poor posture or trauma. Trigger points are hyperirritable areas within contracted muscle fibres that form a palatable nodule. On a microscopic level, the contracted muscle fibres accumulate into a small thickened area causing the rest of the fibre to stretch. When trigger points are left untreated, this can lead to chronic pain, stress, weakness, poor flexibility and reduced range of movement.
To help treat trigger points, sports and massage therapists will use soft tissue therapy. Trigger point therapy involves applying pressure directly onto the trigger point. Direct pressure helps to break-up the adhesive collagen fibre connections within the active trigger point. Initially, the person may feel an increase in pain however as the fibres break down and muscles relax, the pain eases. Trigger point therapy enables a person to relax both physically and mentally. As well as this, it can help to increase movement, reduce pain and relieve tension.
The "trigger point therapy for sports and massage therapist" workshop will start off with an in-depth presentation concentrating on the background, theory and research behind trigger point therapy. Following the presentation, you will have the opportunity to learn and develop new skills when performing trigger point therapy by practising on other practitioners or students. Our therapists will be available to provide feedback regarding the treatment you are providing, give tips on how to improve and answer any questions you may have.
The workshop will be held at our St John Street clinic and will start at 10.00 Until 15.00. Lunch will be provided.
The "trigger point therapy for sports and massage therapists" itinerary:
10.00-10.30 - Induction / Arrival

10.30-11.30 - Theory: trigger Pointing

11.30-12.00 - Theory: other STR techniques

12.00-12.30 - Lunch

12.30-14.00 - Practical: Trigger pointing and STR techniques

14.00-15.00 - Evidence and Case Studies


All tickets purchased for this course will be non-refundable.