Description
Are you a sports therapy, massage therapy and physiotherapy students or graduates? Are you in interested in trigger point therapy? Would you like to learn or refresh your knowledge on the theory and application of trigger point therapy and soft tissue release? If you answered yes to any of the above then Massage.physio.co.uk are running a workshop you may be interested in.
Sports therapists, massage therapists and physiotherapists come into contact with active trigger points and muscular tension on a daily basis. Muscular tension and trigger points can arise for a number of reasons such as injury, overuse and poor posture. Trigger points are hyperirritable areas of contracted muscle fibres that form a palpable nodule. If active trigger points are left untreated they can cause chronic pain, reduced range of movement and reduced muscular function.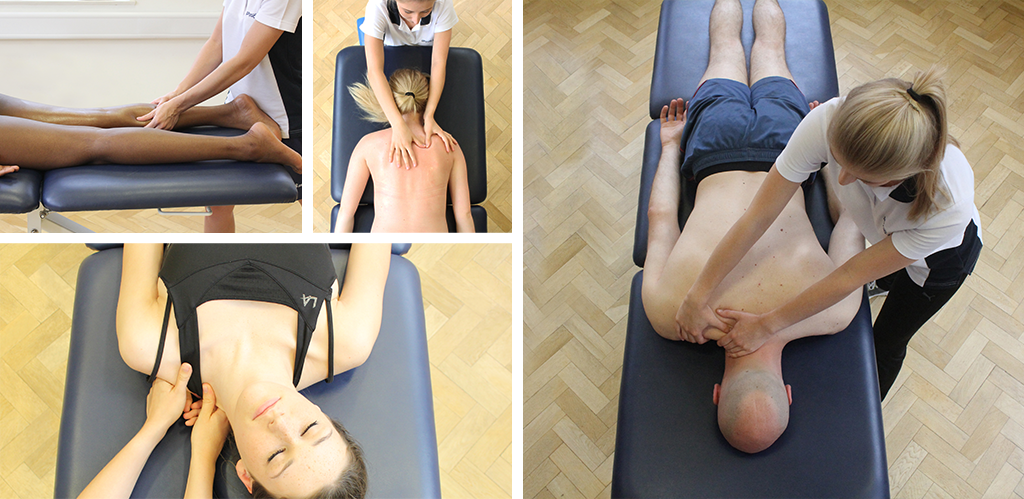 Trigger point therapy is a highly effective and popular technique often providing immediate symptoms relief. Trigger point therapy includes the application of direct pressure which can break-up the adhesive collagen fibre connections within the active trigger point. The addition of soft tissue release techniques such as effleurage, petrissage and active release can help to further reduce pain, muscular tension and improve range of movement.
Massage.physio.co.uk are providing the trigger point therapy workshop aiming to give you the theory and practical skills required to feel confident performing trigger point therapy in a safe and effective manner. The workshop will begin with an interactive presentation focusing on the theory and prescription of trigger point therapy including contraindication, indications and benefits. The workshop will also include a practical element where you will have the opportunity to practice performing trigger point therapy with the guidance of our experienced therapists.
The itinerary for the day is as follows:
10.00 - 10.30 - Induction / Arrival
10.30 – 12.00 - Theory and Practical Workshops: Trigger Point Therapy
12.00 - 12.30 – Lunch
12.30 - 14.00 – Practical & Case Studies: Trigger Point Therapy
14.00 – 15.00 - Case Studies, Evidence and Recent research
Please note this workshop is CPD only and therefore will not achieve a qualification to practice following your attendance. You should always check your scope to practice and insurance when learning new skills.
The course will be held at our St John Street clinic, M3 4DN. It will start at 10am and finish at 3pm. Lunch will be provided.
All tickets purchased for this course will be non-refundable