Description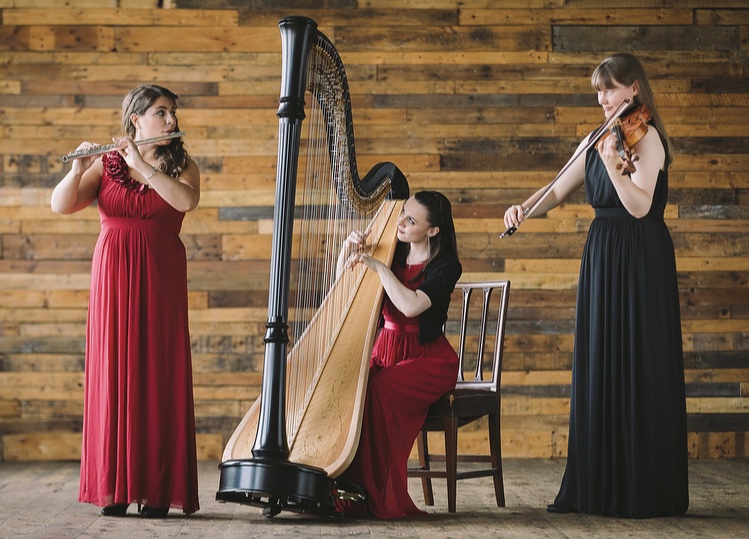 Trilogy are 'original and innovative young musicians with a great deal to offer the world.' – Andrew Leeson
Trilogy's debut concert in North Yorkshire, supported by the Ryedale Festival, brought excitement and vibrancy to the Wolds. With fresh and imaginative ideas, their repertoire contains many original arrangements, new compositions and the classic trio works. In collaboration with their performance, of Submerged by Miguel Aguila, a video was created to portray the beauty and darkness of the sea alongside the vast amount of plastic waste being polluted into the world's tropical paradises. For every concert, Trilogy want to create a memorable and exhilarating experience for the audience.
'I was privileged to attend this truly inspirational event, this was the first time I had heard Trilogy perform and they were just magnificent, masters of their instrument and combined with a strong and rhythmic accent. A night I will never forget.'
Trilogy were formed in January 2019. Amy-Jayne and Bethan had previously played in a trio whilst at the Royal College of Music. During their years at the RCM they received distinction for all performances. Meanwhile, this year they have collaborated with Henrietta who graduated from the Guildhall School of Music. As individuals they perform with the London Symphony Orchestra, City of Birmingham Symphony Orchestra, BBC Philharmonic and Philharmonia Orchestra.
As professional award-winning musicians, they have the vision and ambition to innovatively push the boundaries and adapt the programme individual to their audience.
---
Programme
On 11th October Trilogy will be performing works such as:
John Buckley, Down by the Sally Gardens
Vivaldi 'Four Seasons'
Mathias, Zodiac Trio
Hilary Tann, From the Song of the Amergin
Trilogy want to highlight and portray the beautiful Yorkshire countryside through a variation of contrasting works with visual elements.
Their performance is part of a classical music concert series, at The Wesley Centre, following Julian Lloyd Webber and Lesley Garrett.
---
Amy-Jayne Milton - Flute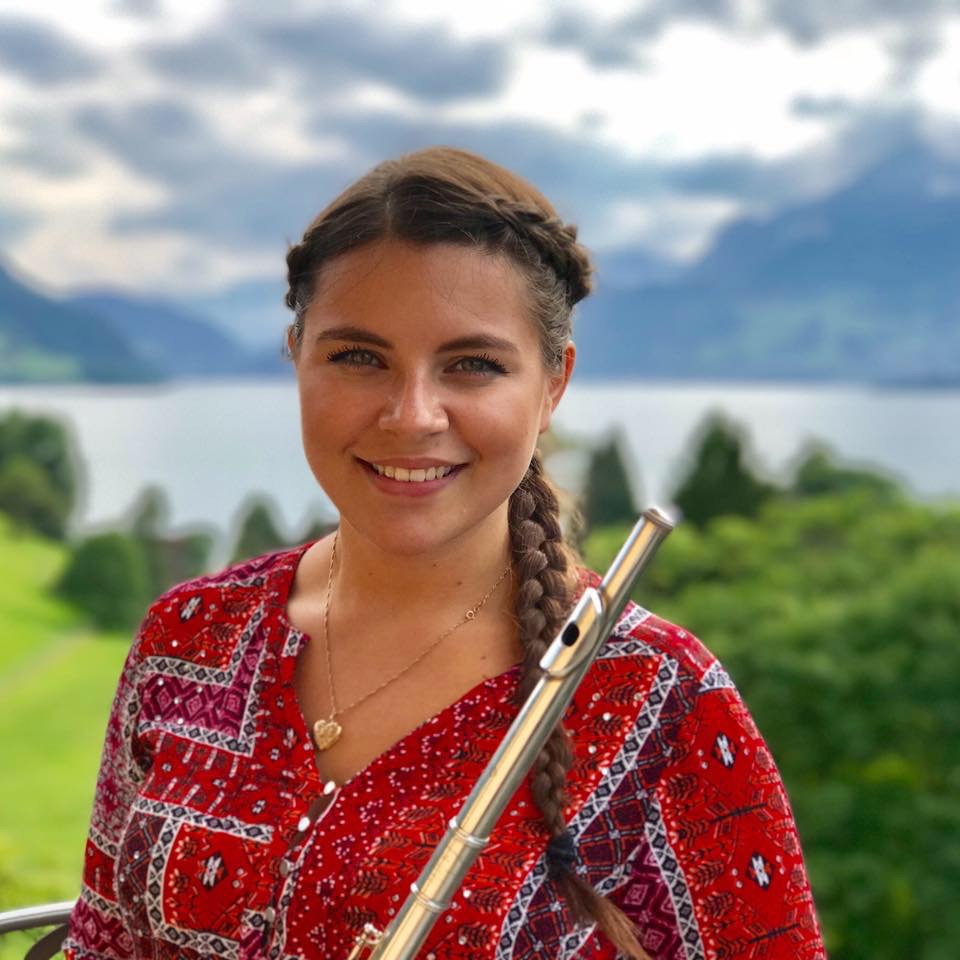 Amy-Jayne 'is one of the top players of her generation' – Sir James Galway
At the age of thirteen, Amy-Jayne had the amazing opportunity to play to Sir James Galway. Sir James felt that 'Amy-Jayne's rare talent should be nurtured' who sponsored and invited her to his International Flute Festival in Switzerland for two consecutive years. She is now mentored by Sir James and Lady Jeanne Galway. In 2017, she attended the Galway Flute Festival receiving full sponsorship from the Gemeinhardt Flutes co. and was awarded a R.F Lafin headjoint.
Amy-Jayne graduated from the Royal College of Music supported by a Kirby Laing Award and Neville Wathen Award. Since her graduation in 2017, Amy-Jayne has been embracing her career as a professional freelance flautist and enjoys participating in a variety of different musical roles from orchestral to solo. Amy-Jayne has been freelancing with the London Symphony Orchestra since January 2018. Her highlight is playing Principal Second Flute on tour with Sir Simon Rattle in Japan, Korea, Vietnam, as part of the Santander Festival, Salzburg Festival, Lucerne Festival and Edinburgh International Festival. Her other orchestral achievements include performances with the BBC Philharmonic, Royal Northern Sinfonia, working side by side with the Royal Philharmonic Orchestra, the Britten-Pears Orchestra, under the baton of Oliver Knussen, and working intensively along LSO Principals at the London Symphony Orchestra Woodwind Academy. In her third year at the Royal College of Music, she was Principal Flute in the Symphony Orchestra where they performed an all-Stravinsky programme at the Royal Festival Hall.

Amy-Jayne's solo highlights include performing recitals at the Ryedale and Shaldon Music Festivals, Bishopsgate Institute, Austrian Cultural Forum, the Mansion House for the Worshipful Company of Musicians and performing Carl Nielsen's Flute Concerto with the Harrogate Philharmonic Orchestra. Over the years she has won numerous competitions including the Rotary Young Musician International competition in Great Britain and Ireland. Another interest of Amy-Jayne is contemporary music and she regularly records composers work. She has premiered at the RNCM Music Festival, National Portrait Gallery and as part of film scores.

As a busy freelancer, she is also a passionate and successful teacher of flute, piano and recorder. She is a visiting professor at the flute department at Connelly School in Washington DC and has performed masterclasses in New York. Amy-Jayne is the Music Specialist Teacher (Peripatetic) at All Saint's CE Primary School in Halifax.
Amy-Jayne believes that education in music is vital to inspire the younger generation. ​
---
Bethan Griffiths - Harp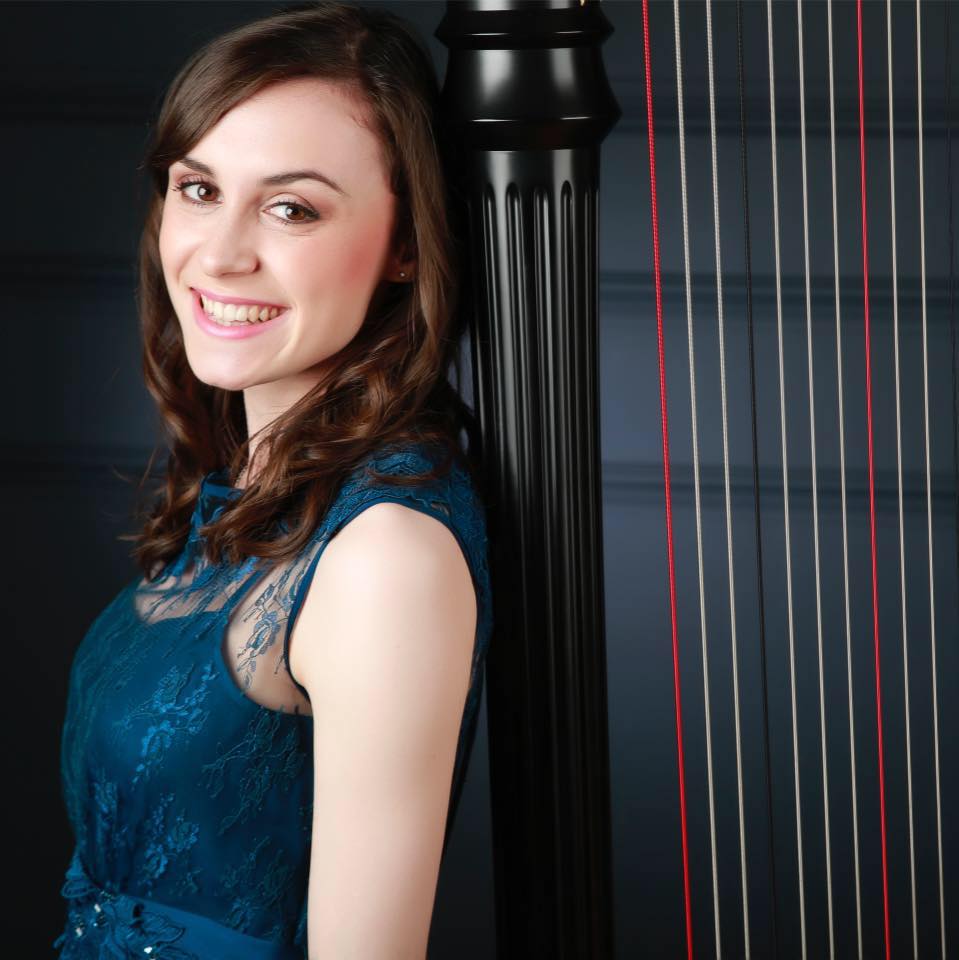 Bethan is an award-winning harpist from North Wales. She began playing harp aged 10 and since then has performed in various venues across the UK and Europe both as a soloist and as part of ensembles. Bethan achieved her ABRSM performance diplomas in both harp and piano in 2013. As a keen competitor in Eisteddfods, she has won many awards such as 2 nd prize at the Urdd Eisteddfod instrumental solo and 1 st prize in the National Eisteddfod Harp Solo as well as being chosen as a finalist in the prestigious Blue Riband competition. In 2016 Bethan was awarded the Nansi Richards Scholarship for harpists. Her most recent success includes being awarded 3rd prize in the RCM Concerto Competition earlier this year. Bethan has been principal harpist in North Wales Youth Orchestra since 2010 and has performed with many other orchestras across the UK including City of Birmingham Symphony Orchestra, NEW Sinfonia and Young Musicians Symphony Orchestra. This has given Bethan the opportunity to perform in many prestigious venues such as Royal Festival Hall, Buckingham Palace, Cadogan Hall, Liverpool Philharmonic Hall and Bridgewater Hall Manchester as well as working with world renowned conductors such as Bernard Haitink, Diego Masson and Rafael Payare. Bethan was awarded the Chester Music Society Award for Young Musicians which enabled her to attend the Suonarte Masterclasses in Italy with Emanuela Degli Esposti and Ieuan Jones. She has since participated in masterclasses with many acclaimed musicians such as Sylvain Blassel, Marisa Robles, Claire Jones, Isabelle Perrin, Catrin Finch and Jana Bouskova. Bethan was awarded a First Class Honours Degree from the Royal College of Music in 2017 where she was the 2016 recipient of the RCM Harp Prize. She returned to the RCM for postgraduate studies as an Ashley Family Foundation Scholar and has recently gained her Master of Performance degree.
---


Henrietta Hill - Viola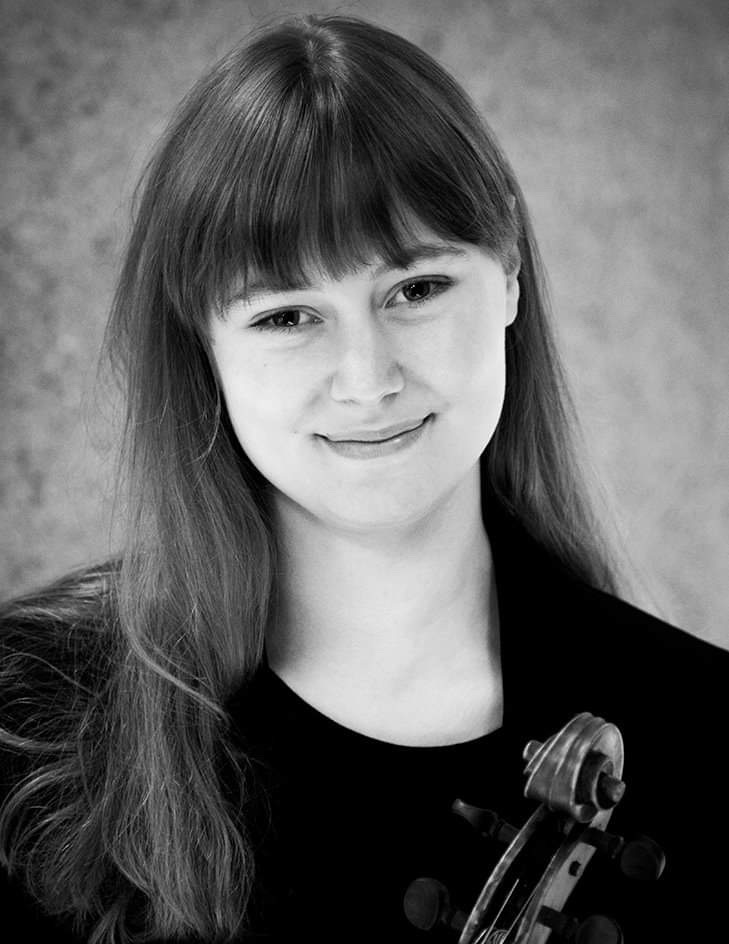 Henrietta Hill, Viola Henrietta, from Derbyshire, is a London-based violist who enjoys a varied musical career with a special interest in chamber music and contemporary music. Her debut CD with the Rest Ensemble under the Sheva Contemporary Label of chamber music and a Solo Viola Sonata by esteemed British composer Robin Holloway, was released in June 2018. Henrietta studied for a Masters in Performance at the Guildhall School of Music 2014-2016 with Matthew Jones where she won chamber music awards including the Ivan Sutton Award, as a member of the Durufle Trio. Since graduating, she has held a three year Junior Strings Fellowship there. She has performed with the Wihan Quartet, Richard Lester, Andrew Brownell, Krysia Osostowicz, Robin Ireland, Rafael Todes, Ursula Smith and Jaqueline Ross. She is a member of Alkyona Quartet; the Drucker Piano Quartet and Scordatura 'Women's Music Collective' who support the work of female composers. Henrietta was a MMSF Viola Fellow with the Philharmonia Orchestra 2016-2018. Henrietta is also a recent Natural Sciences graduate from the University of Cambridge, where she was based before pursuing her viola studies in London. A scientific paper including some of her research into Carboniferous Palaeontology from her Undergraduate studies is about to be published.
Henrietta is very grateful to the Harrison-Frank Family Foundation for loaning to her a beautiful new viola by Paul Noulet.