Trinidad & Tobago Association (UK) Annual General Meeting 2021
Welcome to All TTA(UK) Members!
About this event
The Trinidad and Tobago Association of the UK is hosting their online Annual General Meeting.
The meeting will cover:
Meeting the new TTAUK Team
TTAUK Ambitions 2021-2022
Progress to date
Constitution
Accounts
Key Dates:
Submission of pre-AGM questions: 1st -15th October 2021 at 17:00.
Responses to Pre-AGM questions published on the website, WhatsApp Members group & other relevant media: 22nd October at 17:00.
Proxy Submission deadlines: 20th October 2021 at 17:30.
Speakers include:
Chair and Trustee, Dr. Michaelene-Holder March
Trustee for Governance, Miss Tricia Zenisa George
*Due to Covid-19 this AGM may occur remotely, if cases increase. Zoom link can be provided upon request.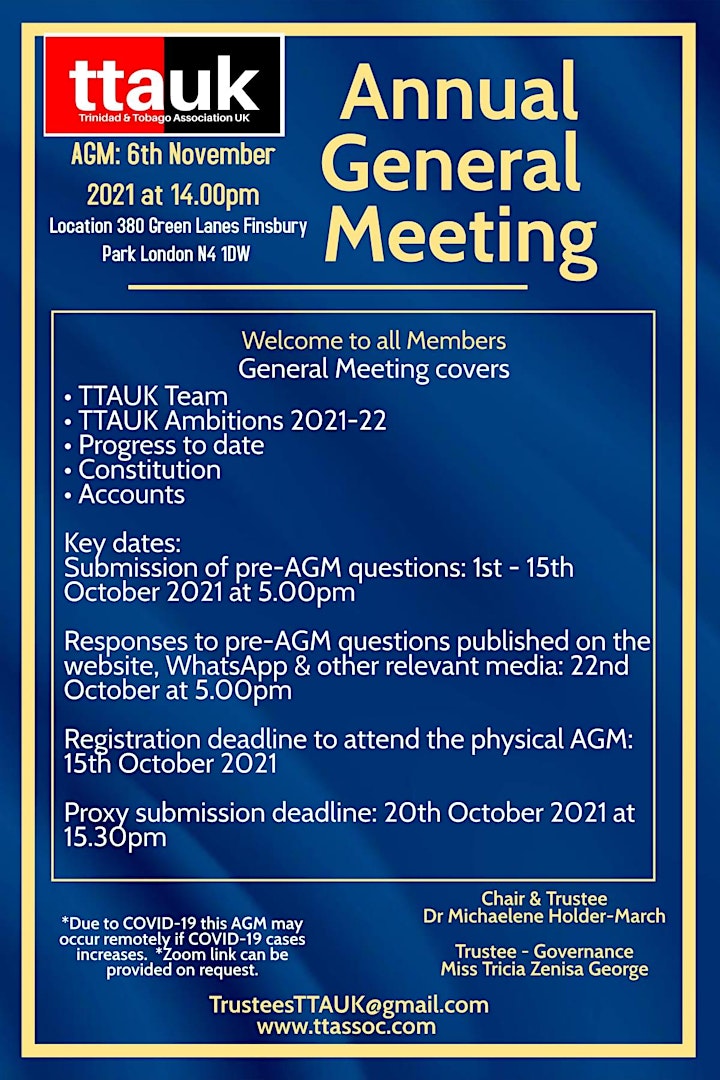 Organiser of Trinidad & Tobago Association (UK) Annual General Meeting 2021