Description
[Image: The Drovers Inn, Gussage, a community owned pub supported by Triodos Bank and the Plunkett Foundation]

Supporting community business
At our upcoming breakfast event, we'll welcome the Plunkett Foundation to lead a discussion around community business. Plunkett's role is simple; they support individuals and groups to create sustainable initiatives that will make their communities a better place to live.

Tasha Bevan, Membership Officer at the Foundation, will join us to share insights from her work with community groups. Importantly, she will also explain how values-based organisations can work with Plunkett and others to help support the community business revolution.
We are also looking forward to hearing from The Swan Clewer CIC, a community pub who have been supported by lending from Triodos. We'll welcome Will Calvert from The Swan to tell us about their story so far.
The breakfast will be hosted by Rob Keegan. The Triodos Small Lending team, headed by Rob, work with a number of community pubs, shops and other initiatives.
During the event you will:

Connect with like-minded, values driven professionals from the local area

Hear from inspirational speakers

Discuss issues affecting the Bristol and local business community

Enjoy a free, locally sourced breakfast

Speak to members of the teams from Triodos and Plunkett about opportunities to work together.
Space is limited, so register early to book your place.
About the speakers
Tasha Bevan, Membership Officer, Plunkett Foundation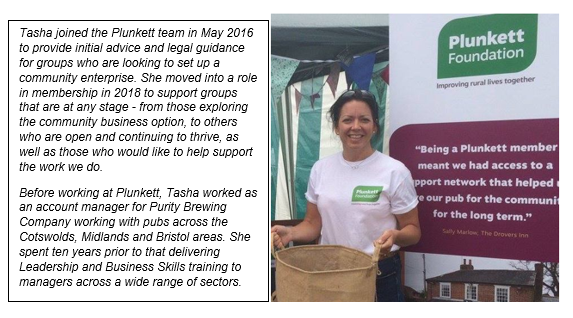 Will Calvert, The Swan Clewer CIC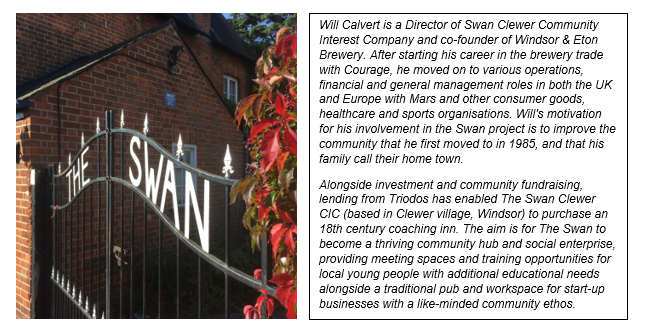 How we use your personal information
We won't share your information with anyone else without informing you. For information about how Triodos Bank use and share your personal information please see our Privacy Statement. By signing up to receive further information you acknowledge and understand that your personal data will be processed and stored for future reference in accordance with our Privacy Statement.
We may be taking photos and recording video content at this event. Please let us know if you do not want to appear in photos or videos.