Description
1,5-hour art tour will take you on a journey from Italy to Northern Europe of Early and High Renaissance art by masters such as Leonardo, Raphael, Michelangelo, Titian and Jan Van Eyck.
Supreme sixteenth-century Italian painters like Leonardo, Titian and Raphael never lost their fame, and from its earliest years the Gallery had or rapidly acquired fine examples of their work. Titian's superbly confident, colourful Bacchus and Ariadne was bought as early as 1826.
Leonardo's art is intensely mysterious and bewitching. Older than Michelangelo and Raphael, Leonardo takes chronological priority in the formation of a new "High Renaissance" style of tremendous accomplishment, exciting contemporaries to recognise the artist as no mere craftsman but a creative genius. Our great art stories and art historical facts will make you an expert on the Renaissance art at the National Gallery this December.
Choose your date:

Friday the 8th of December 18:30 - 21:00 with Andrew Spira
Saturday the 16th of December 13:00 - 15:30 with Andrew Spira
Thursday the 28th of December 13:00 - 15:30 with Hanna Yakovleva
Saturday the 30th of December 13:00 -15:30 with Hanna Yakovleva
Meeting point: The National Gallery Sainsbury Wing information desk, ground floor.
About the lecturers:
Andrew Spira graduated from the Courtauld Institute of Art before completing an MA degree in Museum and Gallery Management at City University, London. He worked at the Temple Gallery, London (specialist in Byzantine and Russian icons), and as a curator at the Victoria and Albert Museum where he specialised in 18th century British Art and Design, and Metalwork. He was the director of Christie's Education Master of Arts program.

Hanna Yakovleva founded art company Private Art Education last year. She believes that if everything starts with education, it then continues with a deeper appreciation of art and a desire to begin or continue building a passion for art, taste and, perhaps, your own art collection.
Graduated from Christie's Education, London (MA in Art, Style and Design from Renaissance to Modern Art) and Sotheby's Institute of Art, London
(full-time Art and Business semester course).
​
£55 ticket includes
- art lecture
- networking after the lecture, tea/coffee/lunch in museum restaurant with the arranged table in advance (food and beverages are not included)

Free for Private Art Education members.
If you are not a member yet, you are advised to book one-time visitor standard ticket, the free ticket is not valid.

Get more benefits with annual MEMBERSHIP PROGRAM - £1000
LEARN MORE
Private Art Education club members get the best value deal, quality of art studies and quality time! Lots of wonderful surprises and exclusive invitations for annual program members and art lovers!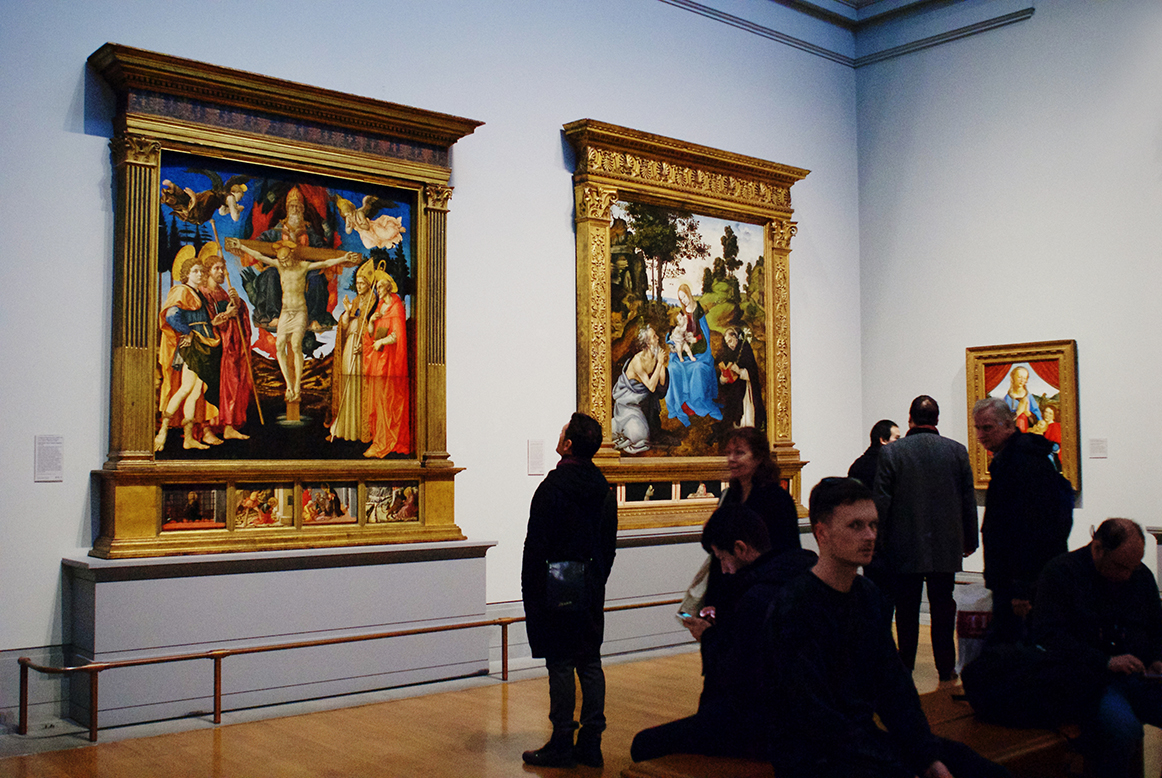 Photos courtesy of Dasha and Mari