Description
Troy's eternal appeal - a lecture by Alexandra Villing
Join Classics for All for our first event of 2020 as we celebrate our charity's Tenth Anniversary Year!
We've invited the dynamic Alexandra Villing, lead curator of the British Museum exhibition 'Troy: Myth and Reality', to share the inside story about putting the exhibition together in this special Classics for All Lecture. The exhibition at the Museum runs from 21 Nov 2019 - 8 Mar 2020 so this event in mid-January is perfectly placed to whet your appetite for the exhibition, or to deepen the experience and perhaps answer some questions if you've already been to see it. The talk will take place in the Anatomy Lecture Theatre at King's College (Strand), and there will be an opportunity for questions and answers with the curator at the lecture or afterwards over wine and refreshments.
The story of Troy has been told for some 3000 years. Ever since the story was given epic shape in Homer's Iliad and Odyssey around the 8th century BC, audiences have been enthralled by the great war between Greeks and Trojans, right up to its retelling in Hollywood film.
What is the eternal appeal of this ancient story and that of its cast of characters, from Achilles and Odysseus to Helen and Cassandra? What did it mean to ancient Greeks and Romans, and what does it mean to global audiences today? Exploring what it is that fascinates us about the legendary city of Troy, the lecture gives a glimpse of the thinking behind the British Museum's BP exhibition Troy: Myth and Reality, the first major exhibition on Troy in the UK for over 140 years.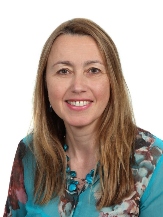 Dr Alexandra Villing is an archaeologist and curator of the Greek collections in the British Museum's Department of Greece and Rome and lead curator of the British Museum exhibition 'Troy: Myth and Reality'. She previously co-curated the international touring exhibition 'Fantastic Creatures' (2011/12). Her research centres on the interaction between Greece and neighbouring cultures in the first millennium BC. She has excavated in Israel (Tel Kabri) and Turkey (Miletos; Knidos) and currently directs a major research and fieldwork project on the Egyptian-Greek trading port of Naukratis in Egypt. Her publications include Classical Athens (2005), Naukratis: Greeks in Egypt (2013–2019), and the co-edited volumes Athena in the Classical World (2001) and Ceramics, Cuisine and Culture (2015).
Following Alexandra Villing's talk and a Q&A, a teacher will give a short talk on how Classics for All has supported them and the impact of classics in their state school.
If you have any queries, please contact us at Classics for All (events@classicsforall.org.uk; 0207 848 4741)
Image above: Odysseus and the Sirens, Athenian jar, c.480-470BC, ceramic © The Trustees of the British Museum
---
About Classics for All
Classics for All (CfA) is a national charity founded in 2010 to reverse the decline in classics teaching (Latin, Ancient Greek, ancient history, classical civilisation) in state schools and to raise the aspirations and attainment of young people. CfA is the only organisation that offers Continuing Professional Development for non-specialist teachers keen to establish an after school club or make classics part of the curriculum. Since our launch, we have supported nearly 900 primary and secondary schools, benefitting more than 60,000 pupils across the UK.
Classics for All is a Registered Charity (no. 1135379)