Description
Book your truck in to the 2018 Truckfest West Midlands & Wales event!
Truck Gate Opening Times:
Friday 29th June 2018: 12:00pm - 8pm
Saturday 30th June 2018: 7am - 9am
Show Days: Saturday 30th June and Sunday 1st July 2018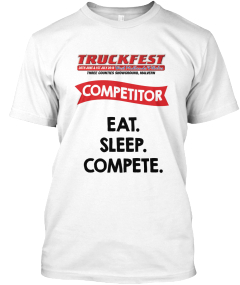 Truckfest West Midlands & Wales Merch
£12.44
We partnered with Teespring to create some awesome merchandise for this event. Show your support and look good wearing it. Check it out!

We're excited for you to join us! As a special surprise, we're going to be capturing all of our event photos through Photo Butler, a free iPhone app that allows us to collaborate and share photos with everyone at the event in real-time. Download the app beforehand and enter the event code "FRL7AR" and you'll be able to view photos instantly as they come in.