True Prayer: True Justice

Saturday, 20 May 2017 from 10:00 to 16:00 (BST)
Event Details
True Prayer: True Justice
A Day to Celebrate the Work of the Urban Theologian Kenneth Leech
Saturday 20th May 2017
10 am to 4 pm
Liverpool Hope University Eden Building
Find out how the teachings of the urban theologian, Kenneth Leech, are relevant to today's society.
This conference has been convened by the Bishop of Liverpool Rt Revd Paul Bayes to celebrate Ken's life and work, to encourage those who value Ken's wisdom and insight, to introduce Ken to a new generation and to foster an ongoing commitment to a prophetic theology and spirituality. The conference should lead to action and further reflection. It is part of the work being done, across the country, by those who value true prayer and seek true justice.
Kenneth Leech was a committed Christian Socialist who drew on the historical precedents of the radical Anglo-Catholic tradition. He was a priest, a prophet and a theologian who was rooted in and resourced by a sacramental spirituality. He was a regular lecturer at Universities in the UK and the USA and produced many books of theology and spirituality. His books were practical and grounded in his work and ministry in the East End of London. He was essentially a theologian of the streets.
 The conference will begin with Terry Drummond sharing his reflections on Kenneth Leech's life and there will be space for others to contribute their memories.                                      
 Alison Milbank will deliver the first keynote address entitled Subversive Orthodoxy & Anglo-Catholic Socialism.
 After lunch, the second keynote address will be delivered by George Guiver CR and will be called True Prayer: The Importance of Silence and Stillness in Urban Ministry.
Programme
| | |
| --- | --- |
| 10am | Welcome drink and pastry |
| 10.20am | Welcome from Professor Gerald Pillay, Vice-Chancellor & Rector Liverpool Hope University  Introduction from Bishop Paul |
| 10.40am | A Life - Terry Drummond's Reflections on Ken Leech |
| 11.00am | Lives - Memories of Ken |
| 11.15am | Break |
| 11.30am | Subversive Orthodoxy & Anglo-Catholic Socialism – Revd Professor Alison Milbank. Talk and time for questions  |
| 1.00pm | Buffet Lunch |
| 2.00pm | True Prayer – the importance of silence & stillness in urban ministry, leading into meditative space. Fr George Guiver CR. |
| 3.30pm | Bishop Paul will pull the threads together and move us from silence to acting in the world. |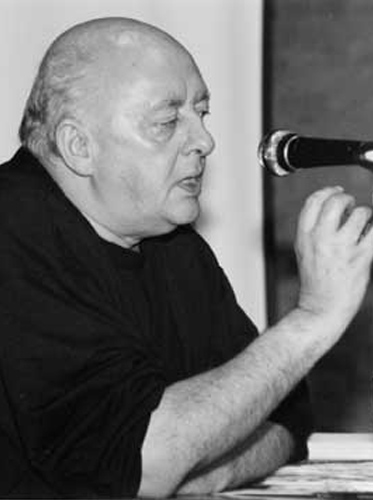 Ken Leech Biography: priest, prophet and theologian
15 June 1939 –  12 September 2015
A Lancastrian, Ken Leech's birth place was Ashton–under- Lyne but he was a Londoner by choice. He moved to East London as a student at Kings College where he read history. He lived in a Franciscan House on Cable Street and from the beginning took an active interest in the lives of the local community. He lived in close proximity to the very poor in an area of extreme deprivation.
He was a committed Christian Socialist who drew on the historical precedents of the radical Anglo-Catholic tradition, identified in Stewart Headlam and the Guild of St Matthew. His views represented a critique of the more inward-looking and conservative approach of parts of the Anglican Catholic tradition.
He went on to train for the priesthood in Oxford and returned to a curacy in Hoxton and subsequently he moved to Soho where he was deeply involved with the lives of drug addicts in particular heroin users. He founded the housing charity Centre Point and from this time became a leading thinker on drugs and their use and misuse.
In 1971 he moved from Soho to be chaplain and tutor in pastoral studies at St Augustine's in Canterbury, a centre for theological students.
In 1974 he was appointed as incumbent of St Matthew's Bethnal Green where Stewart Headlam had been a curate in the 1880's.  Ken was active in anti-racism activities with a particular commitment to opposing the British National Party and fascism which had deep roots in the parish.
In Bethnal Green, he initiated the Jubilee Group which brought together clergy and a small number of laity who were committed socialists.The group produced papers and publications that explored theological issues and what is now called practical theology.
In 1980 he joined the staff of the British Council of Churches to work on issues of race and ethnicity.In 1981 he began work as the Church of England's first field officer for race relations and in 1987 he became the Director of the Runneymede Trust, race relations think tank.
In 1990 he moved to be the community theologian on the staff of St. Botolph's Aldgate which gave him the opportunity to return to his beloved east London. On his retirement, he returned to his roots in the North West where he lived until his death in 2015
Ken was a priest who believed that he represented the people of God when he celebrated the Mass; he may be the celebrant but the celebration was shared with those who gathered at the altar with him.
He was a theologian who was prolific in producing books that were both practical and rooted in his work and ministry. His capacity for writing and speaking was tremendous and he was able to make links between spirituality and life in urban communities.Often prophetic, his work will stand the test of the years.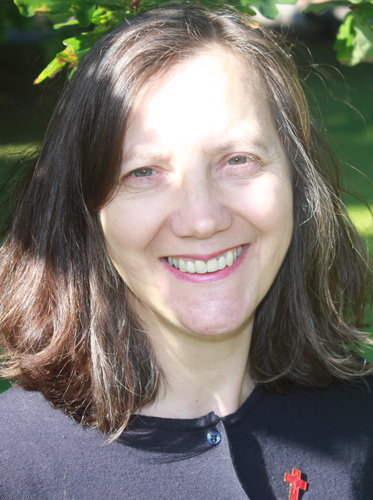 Alison Milbank Biography
Alison Milbank read English and Theology at Cambridge and took her doctorate at Lancaster. She was John Rylands Research Fellow at Manchester, taught part-time at Cambridge and spent five years at the University of Virginia. She is now Associate Professor of Literature and Theology at Nottingham. Her research field is religion and culture and she publishes widely on the Gothic, with books on Tolkien and Chesterton and on Dante in Victorian culture. An Anglican priest, who works at Southwell Minster, she also writes on ecclesiology, the parish and apologetics. She was an early member of Ken Leech's Christian socialist Jubilee Group, and edited a book of essays, Beating the Traffic: Josephine Butler and Anglican Social Action on Prostitution Today, which included a chapter by Ken on prostitution in Whitechapel.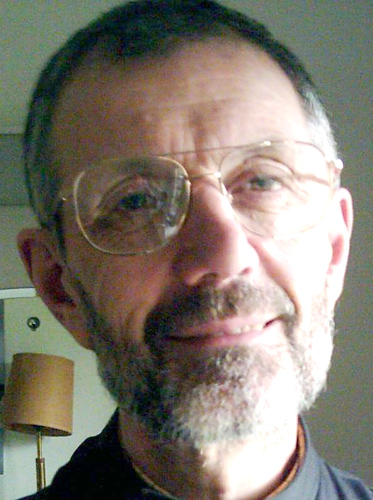 George Guiver Biography
George Guiver grew up in Leicester, he gained a music degree from Durham and taught for two years in Italy before moving on to Cuddesdon. He spent nine and a half years in parish ministry and completed a year in Germany undertaking liturgical studies. George Guiver is Superior of the Community of the Resurrection Mirfield, and author of Company of voices: daily prayer and the people of God (Canterbury Press).
---
 Refreshments and accessibility
A buffet lunch will be served. If you have any dietary requirements or accessibility needs, please indicate these on the booking form questions.
---
Travelling to Hope Campus 
Address for Satnav: Taggart Avenue, L16 9JD
By train: Hope Park is easily accessible from Liverpool's main railway station, Liverpool Lime Street.  The 86c bus is direct to Taggart Avenue and the 79c and 79d bus services stop at the Childwall Fiveways and the 75 stops on Woolton Road.  
Broadgreen railway station is the nearest (just over one mile) to our Hope Park campus, but there are no direct bus services. Various buses are available from Queens Drive, a short walk away, including the 61, 81 and 81A.
By bus: From the city centre, the buses which go to Hope Park (either Childwall Valley Road or Woolton Road/Taggart Avenue) include the 14, 78, 79, 79c (from Queens Square bus station), and the 75 (from Liverpool One bus station).
Visitors to the University are welcome to park on the purchase of a pay and display ticket at a cost of £2.00 for all day parking.
When & Where

Eden Building - Hope Park University Campus
Taggart Avenue
Childwall
L16 9JD Liverpool
United Kingdom


Saturday, 20 May 2017 from 10:00 to 16:00 (BST)
Add to my calendar
Organiser
Our diocese is a stimulating place to be. Our 250 churches serve a wide mix of urban, rural and town parishes. We're innovative, seeking ways to further God's mission while respecting cherished traditions.