Description
Join us at Headrow House for #truLeeds19 where you will meet other recruitment and HR professionals, recruitment thought leaders, Hiring Managers, recruitment techies representing in-house teams, recruitment agencies, job boards, HR Tech companies and anyone with ideas to share about our industry making us better at what we do.
Themes this year include:
Branding, attraction and recruitment marketing
Diversity & Inclusion
Candidate Experience
The Social Agency

Trends and future thinking.
Track Leaders so far include:
Martin Dangerfield, DANGERFIELD - host
Annie Barrett, DMW Group - "Internal recruitment, we're all just failed recruiters right??"
Clare Tempest, Asda - "Ethnicity"
George Mill, Hitachi - "TA – shouldn't we be quality focussed rather than cost obsessed"
Sean Allen, BJSS - "The Digital Skills Gap – Myth or Reality?"
Grace Perry, EMIS - "How considering your Internal talent could help you become future-ready"
Yasmin Ahkter, Accenture - "How pivotal is early talent to the success of any business today?"
Anthony Payne, Red Cloud - "Want to join a Startup? What you can expect?"
Jess Sewter, Leeds Trinity University -"Industry/Education collaboration – addressing the skills mismatch and blurring the lines."
Antonio Giugno, Recruitd - "The market is bigger than you think - Sourcing using social media"
James Walker, Chatter - "Employer Brands - we've all got one..."
Tim Gale, Talentry - "Personalised candidate experiences becoming a necessity, not just a nice to have"
Ticket price includes food and drinks throughout the day as well as all the peer to peer learning and insight you can handle!
Our sponsors for this event are: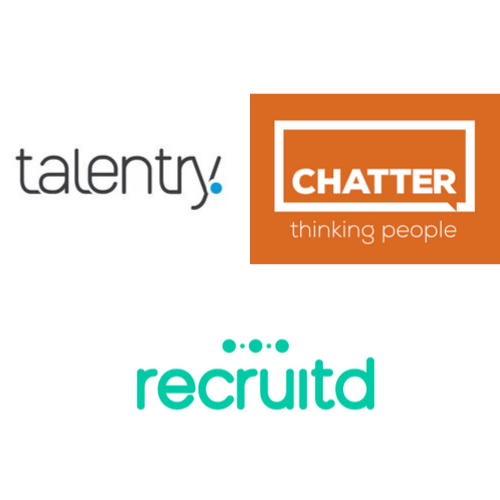 First-round Sponsor: