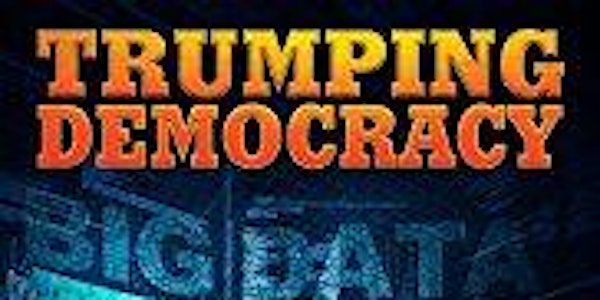 Trumping Democracy: Breitbart, Brexit and Cambridge Analytica. Screening pl...
Event Information
Location
The Frontline Club
13 Norfolk Place
London
W2 1QJ
United Kingdom
Description
A screening of a unique film which explores the role of Cambridge Analytica in the Brexit vote and election of Donald Trump, followed by an update on recent developments with the pioneering Observer journalist Carole Cadwalladr, since her story broke two months ago.

So much has happened. Cambridge Analytica has shut down. Chris Wylie and Mark Zuckerburg have appeared before lawmakers and inquiries are underway in the UK, US and Canada. But has anything changed?

On 'Trumping Democracy' - 1hr 5 mins.
Donald Trump's victory was engineered by ultra-conservative billionaire Robert Mercer. Buying Breitbart News, he inserted Steve Bannon into the campaign. Another Mercer company, Cambridge Analytica, micro-targeted the American voters most likely to swing for Trump. In the final days of the campaign, they deployed "dark posts", manipulative Facebook ads seen only by the user before disappearing.
Date and time
Location
The Frontline Club
13 Norfolk Place
London
W2 1QJ
United Kingdom