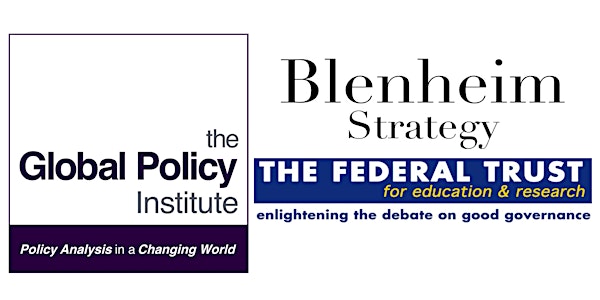 Trump's New World Order: Brexit and Europe in a world turned upside down
Location
Broadway House
Tothill Street
London
SW1H 9NQ
United Kingdom
Description
You are cordially invited to the launch of Professor Stephen Haseler's new pamphlet:
Trump's New World Order: Brexit and Europe in a world turned upside down
Donald Trump's Presidency is likely to see a radical change of course for America and the world. This event will look at what the Trump presidency means for American Foreign Policy, Brexit Britain and The European Project. And it will ask: Is NATO obsolete? Is Globalisation over?
Keynote Speaker:

Professor Stephen Haseler
Professor Stephen Haseler is the Director of the Global Policy Institute. He holds a Doctorate from LSE and held visiting professorships at Georgetown University and Johns Hopkins University in the United States. He is the author of numerous books, including The Super Rich, Meltdown: How the Master's of the Universe Destroyed the West's Power and Prosperity. His new book on Brexit, 'England Alone' , will be published in April.
Respondents
Bruce Weinrod (via video link)
former Secretary of Defense Representative to Europe and Defense Advisor to the U.S. Mission NATO

Michael Lind (via video link)
Co-founder and ASU Future of War Fellow at New America in Washington, D.C.; contributing editor of Politico and The National Interest; and a columnist for Salon

Professor Richard Whitman
Professor of Politics and International Relations and Director of the Global Europe Center at the University of Kent, and visiting senior fellow of the Europe Programme at Chatham House
Chair: Brendan Donnelly, Director of the Federal Trust