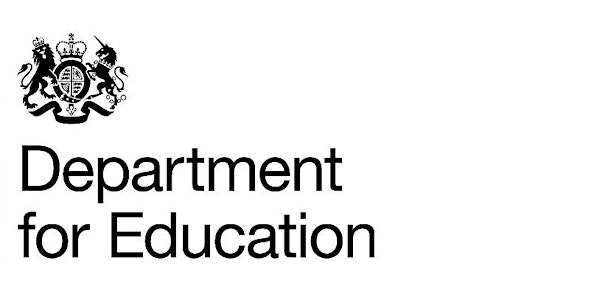 Trust meeting with Regional Schools Commissioner's Office - EENEL
Trust meeting with Regional School Commissioner's Office - East of England and North-East London Region.
About this event
We would like to invite you and the chair of your trust to a meeting with the RSC (East of England and North-East London region).
This will be an opportunity to discuss the trust's strategic vision, its governance and financial health. It will also be an opportunity to reflect on the trust's response to the challenges of this past year and the support it is putting in place to help pupils recover from the impacts of the pandemic. We would also like to discuss whether there is any additional support that we can offer to continue to strengthen the trust.
The meeting will be held virtually via Microsoft Teams and we would like you and the chair of the trust to attend. However, if they are not available, you are welcome to invite another trustee. You may also want to invite your trust's COO where there are any financial issues to discuss.
Please use the 'select a date' function to secure a slot that is suitable for you and your Chair. Once you have selected a date and time, we will write to your Chair with conformation of the meeting details.
Office of the Regional Schools Commissioner
East of England and North-East London Region
Organiser of Trust meeting with Regional Schools Commissioner's Office - EENEL