Description
Does your organisation need help improving their applications to trusts and foundations?

Trusts and foundations continue to make over £4billion of grants annually, but writing strong and convincing applications is more important than ever. Many funders are becoming increasingly oversubscribed due to declining statutory funding, the likely loss of European funding after Brexit, and the tough financial climate forcing some funders to reduce their annual giving. Consequently, success rates are on the decline and many funders openly advertise that they fund less than 5% of the applications they receive.
This course is for fundraisers, senior staff and trustees who have some experience of fundraising from trust and foundations but who:

Are struggling to repeat previous success in a competitive funding climate

Would like to add more quality and strategy to their approach

Haven't had a chance to take a step back and consider what isn't working and how to change it

Would like to gain more insight into the mindset of funders
It's based on the five-stage process developed by Lime Green Consulting to help charities ensure that they have all the key components in place for trusts and foundations fundraising.

One session will be an 'application swap shop' session, where we'll be asking participants to work in pairs to review a funding application that each other has written. Please bring an application that you've previously submitted or have recently drafted that you'd like some feedback on. This should be maximum 2-3 pages otherwise it won't be possible to get feedback in the time available (for example it could be one section of a longer application where you'd really like some feedback). We can provide an example applications to anyone who can't bring one, however you'll get more out of the session if you're able to bring a real-life example.
Previous attendees have described the course as:
"Very useful and informative session - thank you."

"Excellent - small group / pair work really helpful."
---
Trainer Bio: Mike Zywina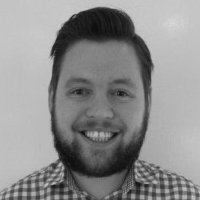 Mike has extensive experience as a fundraiser, consultant and charity Trustee. After heading up the fundraising team at an international development charity for five years, he set up Lime Green Consulting to help smaller charities to be more strategic, become more sustainable and access more funding - they provide a mix of strategic consultancy, hands-on fundraising support, training and mentoring.
Trainer Bio: Gemma Pettman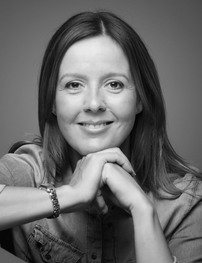 Gemma helps charities to raise both their profile and vital funds. She's supported causes ranging from city farms to youth unemployment. Demonstrating impact through storytelling is a crucial part of Gemma's work, particularly when applying to trusts and foundations. As well as raising much-needed income, she has received praise from funders for her use of sincere and straightforward language.
---
Arrival Information:

This workshop will take place at Frazer Jones. We ask that all attendees arrive 15 minutes before the workshop starts to allow for registration and ensure a timely start and the smooth running of the workshop.
Catering:

Teas and coffees will be provided throughout, but not lunch. We will be breaking for lunch, and there's a wide range of cafes and shops nearby.

Accessibility:

We want to make sure all of our workshops meet your needs, so if you have any questions about accessibility please email events@smallcharities.org.uk.
Booking:

You must be a member of Small Charities Coalition in order to attend this workshop. If you aren't already you can register for free here.

Waitlist:

If the places have all been filled please do add your details to the waitlist and we will let you know as soon as a place becomes available.

Cancellations and Refunds:

If you cancel your place at least 7 full working days before the event takes place then you are entitled to a full refund by request. Refunds for cancellations after this point are given at the discretion of Small Charities Coalition.
If you cannot make a workshop please advise us as soon as possible. Workshops normally have a waitlist and if you notify us early enough then there's a good chance another charity can attend in your place.