Description
It is 1924. After a hasty departure from his previous employer, journalist David Driscol arrives in the Midwest city of St Luke to start a new job at the town's foremost newspaper, The Bugle.

He wastes no time in looking up his old boyhood friend, and one-time playground protector, Mike Doyle, who has made it big since those school days. Doyle is now a popular politician and leader of the city council. He has power, glamour, and seems to be the kind of man that always gets exactly what he wants.

Ever the journalist, Driscoll wants to know exactly how Doyle does it and what is going on behind the scenes, and Doyle could use a newspaper-man on his side at election time. They rekindle their acquaintance as they are both strategically useful for each other. But then things take a turn for the personal as Driscoll gets closer and closer to exposing Doyle as a fraudster.

What follows is a cat and mouse game set across the political and criminal backdrop of Prohibition America in the Midwest, New York and Washington D.C. as each man tries to best the other.

---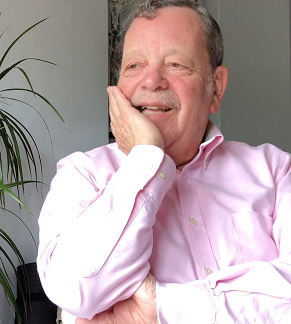 About the author:

John Matlin is a former City of London solicitor who changed his career in his 50s. He attended Brunel University and Birmingham University where he earned a Ph.D. in American political history. He taught at Birmingham for a while and he now gives talks and lectures to numerous groups in North West London.

Truth to Power contains an amalgam of the characters and incidents which emerged in John's research for the doctoral thesis. His interest in American politics was aroused in 1960 with the Kennedy campaign. He has remained enthused by America's political scene and publishes a weekly blog on the American political scene.

John was a founding member of Teenage Cancer Trust, where he was a trustee for more than thirty years. He is married to Linda and they have two married daughters. He is an enthusiastic Tottenham Hotspurs fan, thus enured to disappointment.