Description
East North East
In the first round of TSL Goes Local for 2017 we're examining health and wellbeing. Working closely with Forum Central*, TSL is delivering workshops across the city which give local organisations and groups the opportunity to hear more about the rapidly evolving health and wellbeing landscape from a third sector perspective. Come along and find out more about….

New Models of Care – Increasingly we're thinking about how a range of services can come together as one team to support people's needs within a local area. In Leeds there are a number of new models of care developing in different parts of the city. At each event we'll hear from a local provider about how the new models are working and what challenges and opportunities they present.

Third Sector Health Grants – Hear from Leeds Community Foundation about how the third sector health grants have benefitted the sector across South, East and North Leeds, what outcomes have been achieved and learnings identified.

Tackling poverty in Leeds: the role of the third sector – An opportunity to find out more about this recently published report from Voluntary Action Leeds, including key findings and recommendations.

Also in the East North East we will hear more about the progress of work to transform Gipton Fire Station into a multi-purpose community centre.

Plus there will be the usual opportunities to network with a wide range of groups and organisations.
Please book a place.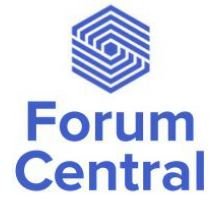 *Forum Central are members of the TSL Leadership Group. Forum Central is the single third sector health and social care network delivered by the partnership of Leeds Older People's Forum, Physical & Sensory Impairment (PSI) Network, Tenfold (the Learning Disability Forum) and Volition. For more information and to get involved, visit http://www.forumcentral.org.uk/