Sales Have Ended
Registrations are closed
Thanks for signing up. We'll send you more joining instructions closer to the day.
Sales Have Ended
Registrations are closed
Thanks for signing up. We'll send you more joining instructions closer to the day.
A virtual event focussed on sharing the new Leeds Tech Retraining & Returners Ecosystem and how you can make it work in your company.
About this event
Description
Making Retraining and Returners Programmes Work for You - A Leeds Perspective
Friday 2nd October 2020, 12.00 - 13.30
Host: Tech Talent Charter & Leeds City Council
Panel includes
About
As part of the Leeds Digital Festival 2020 lineup, The Tech Talent Charter (TTC) invite you to a virtual working lunch which focuses on Retraining & Returners Tech Programmes.
It's no secret that diverse, inclusive teams increase productivity and innovation and the value of having a variety of different viewpoints is unparalleled. Our data suggests that retraining and returner programmes are key initiatives for employers to make their teams more diverse.
In the last 8 months the Council in partnership with the TTC have brought together local employers and providers to create an ecosystem of retraining and returners programmes to help Leeds employers (particularly SMEs and Start-ups) tap into this valuable talent pipeline.
This working lunch will focus on providing participants with practical learnings from companies running programmes and from people who've been on the programmes themselves. The objective is that you finish the session with new ideas, resources and names of organisations with relevant case studies enabling your company to make returners and retraining programmes to work for you.
Our events are always free and designed to be cross-organisational and cross-sector learning sessions packed with tips and tangible actions. Participants will have the opportunity to ask specific questions to panellists and to collaborate after the panel discussion.
What will be discussed
How retraining & returners programmes work
Insight from people who've participated in a Retrain into Tech programme
How the Leeds ecosystem works and how companies can use it
The host
The Tech Talent Charter is a non-profit organisation leading a movement to address inequality in the UK tech sector and drive inclusion and diversity in a practical and uniquely measurable way. Our ultimate goal: that the UK tech sector becomes truly inclusive and a reflection of the society which it represents. We work at scale, addressing the tech ecosystem as a whole to drive change. We focus on the how, not just the why of inclusion.
There are over 500 Signatories of the Charter and each organisation has made a number of pledges in relation to inclusive recruitment and retention practices. Although it is very much an employer-led initiative, the TTC is supported by the UK Government's Digital Strategy. Membership is free.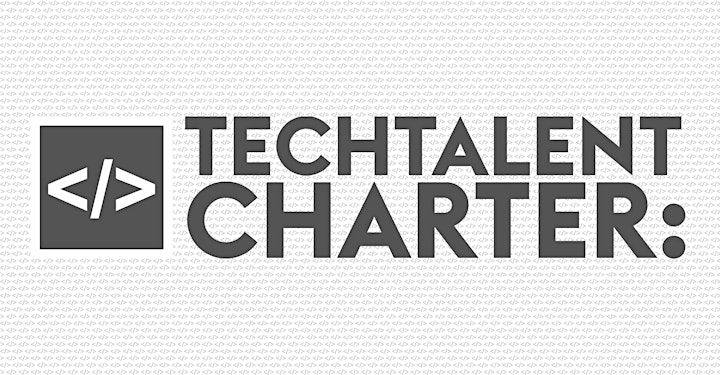 Organiser of TTC #Leedsdigi20 :Making Tech Retraining/Returners Programmes Work in Leeds