Edenvale Young & TUFLOW welcomes you to TUFLOW 2021 UK/Europe User Conference - Bristol (21st & 22nd Sept 2021)
About this event
Edenvale Young & TUFLOW welcomes you back to Bristol Zoo
TUFLOW 2021 UK/Europe User Conference Bristol
(21st & 22nd September 2021)
After an extended delay due to the pandemic, Edenvale Young and TUFLOW would like to welcome you back to the TUFLOW UK/Europe User Conference here in Bristol this September.
In the past ten years there have been significant advances in flood modelling but there have also been major changes in the understanding of our environment and the need for society to adapt. After a three year wait, the TUFLOW User Conference will be returning in September 2021 with a full programme of presentations and workshops on the theme of Change in a Changing World.
Our objectives for the conference since 2008 have always been to:
Invite the best speakers from the public sector, industry and academia.
Present novel and innovative uses of the TUFLOW software.
Educate, inform, and help users to exploit the capability of the software.
Listen to the needs and ideas of users to ensure that TUFLOW remains the software of choice for flood modellers in the future.
As usual we will have a mix of presentations, workshops and round table discussions involving a range of flood related topics. The final draft programme is available to view, all plenary and Stream 1 presentations are also available to virtual delegates. These are currently coloured green on the programme.
Who Should Attend?
Flood Risk professionals with experience of hydraulic modelling using 1D, 2D and 3D techniques.
Project managers in the Environment Agency, Local Authorities and Consultants; particularly those responsible for delivering flood risk assessments, flood risk and coastal erosion strategies and surface water management plans.
FAQs
 How can I contact the organiser with any questions?
Will Covid restrictions apply?
Bristol Zoo has placed a limit of 95 attendees for the conference in accordance with their Covid Policy. Fortunately we have the use of three large rooms for the conference including the garden room, Clifton Suite and Lecture Theatre which provides sufficient space to allow delegates to social distance during the conference. In addition, delegates can use the outside spaces within the Zoo to network and meet friends.
Hopefully, the situation will improve closer to the conference but we will update you with requirements such as the use of masks as and when it becomes necessary. If you have any concerns or questions in relation to the Covid situation please contact colette.linehan@edenvaleyoung.com.
What are my transport/parking options getting to the event?
Walk / cycle: Bristol Zoo is located in Clifton 15-20 minute walk from Clifton Down Station in Bristol and not far from Brunel's Clifton Suspension Bridge. Cycle parking is available outside and nearby for those local to Bristol who would like to come by bike.
Public transport: The number 8 bus leaves direct from Temple Meads to the City Centre and to the Zoo. Visit Travel Bristol or Traveline for public transport details and a useful journey planner. Clifton Village is a 10 -15 minute walk from the Zoo.
Car: At junction 18 of the M5, exit toward A4/A403/Bristol/Avonmouth/Docks. At the roundabout, take the 2nd exit onto Portway/A4 heading to City Centre/Bristol/A38. Sharp left onto Portway/A4176 (Bridge Valley Road). Continue to follow A4176. Bristol Zoo is located on your right hand side at the top of Bridge Valley Road. There is parking at the Zoo but numbers will be restricted and those coming by car should be aware that resident's parking is operational throughout Clifton during the day.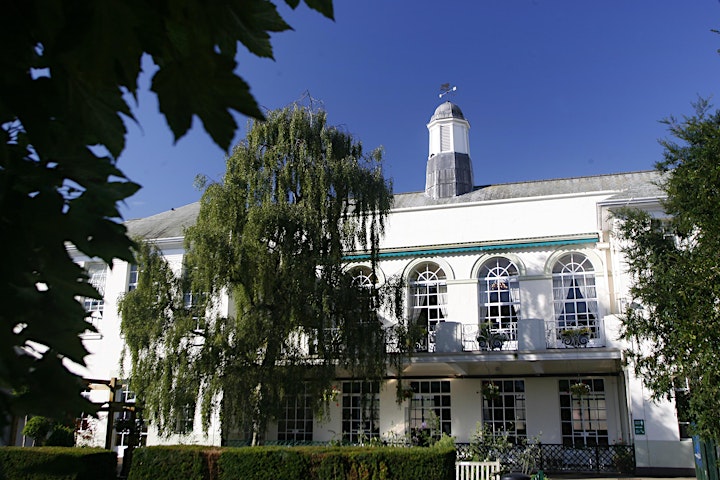 Organiser of TUFLOW UK/Europe User Conference 2021
Conference Host
Edenvale Young Associates Ltd
Edenvale Young is a Civil Engineering specialising in the fluvial, coastal and maritime environment. Based in Bristol, the team includes civil engineers, hydrologists, hydraulic modellers, geomorphologists and environmental scientists. Our work includes flood risk assessment, flood forecasting, river restoration, environmental impact assessment and the preparation of detailed engineering designs for sustainable drainage schemes (Suds); flood alleviation schemes, river and coastal engineering. A large proportion of projects are flood-related and Edenvale Young is particularly well-known as a source of fluvial modelling with expertise in ISIS, TUFLOW, and Open FOAM.
TUFLOW
TUFLOW, developed by BMT, is a leading edge software developer in maritime, water and environmental engineering, specialising in flood risk, flood forecasting, integrated urban drainage modelling and Sustainable Drainage Systems (SuDS). Company operations commenced in 1969 and has grown to encompass 66 offices located across the globe, including London. TUFLOW are the software developers of the TUFLOW Product suite, including TUFLOW Classic, TUFLOW HPC and TUFLOW FV. TUFLOW was first made commercially available in 2001 and has since become one of the most widely used 2D flood modelling software in the UK.