Description
Where and when
We'll start at 08:00 on St John's Road at the entrance to Tunbridge Wells Sports Centre and finish at The Velo House.
We welcome all newcomers
Our club rides average a speed of 13-15mph with regular regrouping stops to ensure no one gets left behind. If you're just getting back on your bike again after some time off and are concerned about keeping up, let the group leader know and we'll set a pace to help ease you in on the ride.
This route goes out towards Five Hundred Acre Wood, through Groombridge, Friars Gate, Chelwood Gate, Forrest Road, Hartfield and back to Tunbridge Wells.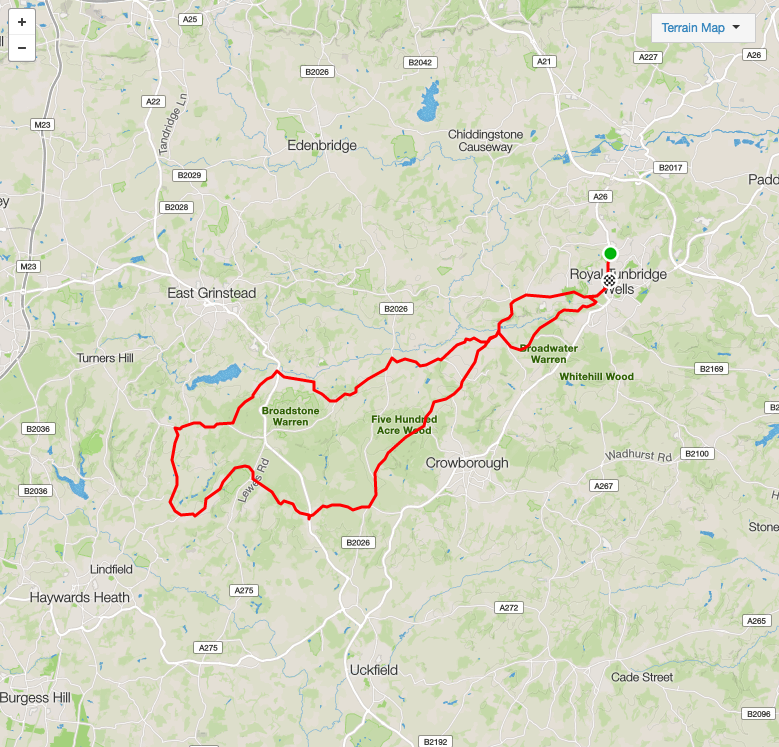 Distance: 39mi
Elevation Gain: 3,123ft
Est. Moving Time 2hrs 40mins