A very special opportunity to visit 2 houses on the Turn End estate designed and built by architect Peter Aldington, OBE.
About this event
A very special opportunity to visit 2 houses on the Turn End estate. Turn End and Middle Turn have a similar plan around a courtyard garden and the same simple and honest use of materials with quarry tiled floor, exposed timber beams and white painted blockwork, but they all enable much personal creativity and individual expression by the occupants in terms of decoration and use of the living spaces. Explore Turn End's own Grade II listed garden and visit the studios of Artist in Residence Heather Hunter and Paul Wilkinson Photography, both located on the Turn End estate. Teas and homemade cakes. Books and home-grown plants for sale.
The film, Turn End – the Home and Garden of Architect Peter Aldington, by film director Murray Grigor, OBE and Director of Photography, Hamid Shams, is available on DVD (£17.50 including p&p) and well worth a watch before visiting Turn End. It tells the story of the creation of the group of three houses and garden. Filmed through all four seasons, Turn End captures how architect Peter Aldington masterly designed the houses and garden as one, making the garden a natural extension to the house. It goes right to the heart of the controversy of what is desirable housing development in country villages. Available to buy here: https://www.turnend.org.uk/shop/turn-end-the-film-dvd
PARKING - We are located in the historic centre of Haddenham, on a narrow residential road. There is free, but very limited on-street parking on Townside and surrounding roads.
If you are able, please park elsewhere in the village and enjoy walking through Haddenham to visit us. Please park on wider roads and keep clear of driveways - thank you!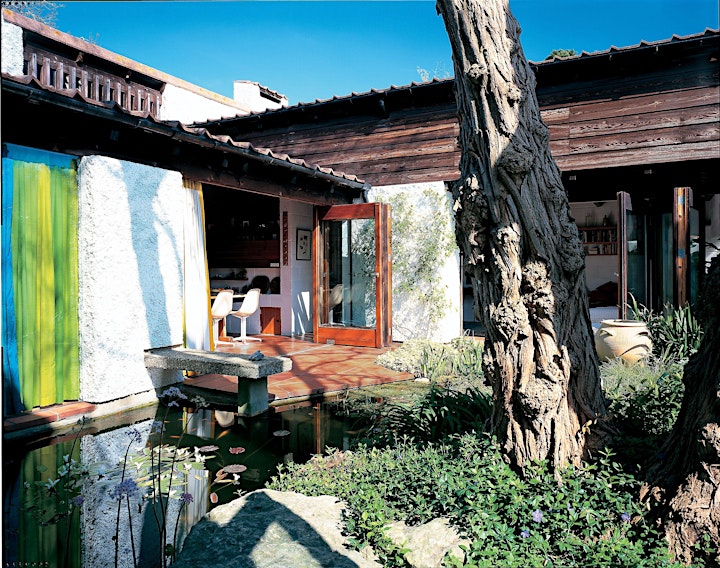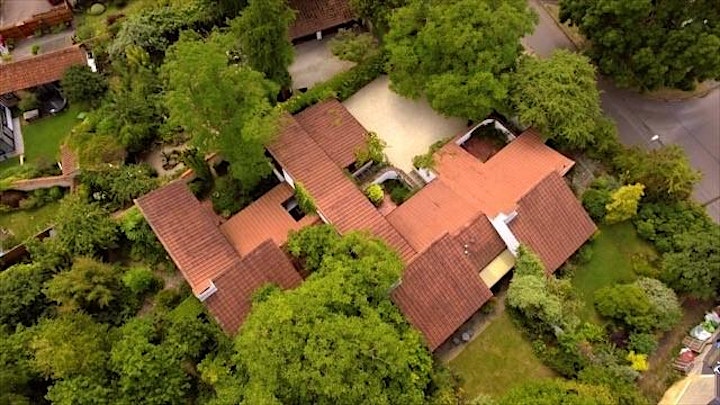 Organiser of Turn End and Middle Turn Open Day
Turn End is a RIBA award winning group of three houses and a garden in the wychert village of Haddenham (Bucks), designed by architect Peter Aldington, OBE.  It is widely regarded as one of the finest examples of post-war housing design. Aldington, an architect and plantsman, is renowned for his ethos of linking building to landscape; house to garden; inside to outside.  In November 2017, Historic England listed Turn End's garden at Grade II and added it to the Register of Parks and Gardens of Special Historic Interest in England. At that time Turn End was the only post-war listed house and garden created by the same hand. Peter's work has brought him the greatest number of listed buildings of any living architect.
Turn End Trust was established in 1998 to promote the integration of building and garden design; enable public access to Turn End and other examples, and, after bequest by the Aldingtons, to conserve and maintain Turn End, its garden and associated buildings.  In the past few years, Turn End has sought to extend access to a wider range of visitors by hosting a number of public events relating to aspects of the house and garden. 
The Trust has a Friends Scheme, aiming to increase opportunities for pubication appreciation of the site, and to creat networks of supporters and volunteers across the community to carry it into the future.  Join as a Friend and enjoy free/discounted entry to events.