Description




Focusing on freedom to speak up and a just culture in health care.
The speaker panel will include:
Steve Bolsin. The anaesthetist who became famous as the whistleblower whose actions led to the implementation of clinical governance reforms in the United Kingdom.

Steve will be presenting on: 'Quality & Risk - Ethics & Behaviour'
Marianna Fotaki.

Professor of Business Ethics at Warwick Business School and a visiting Professor at the University of Manchester.
Steve Turner

(with a best practice story) and Joan Pons Laplana on whistleblower experience and survival. Steve is a mental health nurse and MD of Care Right Now CIC and founder of the Turn Up The Volume Conference. Joan is
on a mission to turn the healthcare system upside down and empower frontline staff & patients to lead
together. He tweets as

@RoaringNurse
Steve Turner will be outlining a best practice example, where concerns were welcomed and acted on, and leading a discussion on this

Tracy Boylin

. Human Resource leader with a wealth of experience in all aspects of HR and operational management.
Professor Colin Leys, H

onorary Professor at Goldsmiths University of London

is chairing the morning session.
Fergus Walsh (BBC Medical Correspondent) will chair the afternoon session.
---
More details to follow...
---
We aim to provide a safe space where all involved can listen and learn from each other. Giving food for thought and ongoing reflection.
This is an interactive and inclusive listening exercise, where we plan to help everyone use the experiences of all those affected by cultures of fear to drive forward real change.
'Making a measurable contribution to a just culture in healthcare.'
The emphasis will be on transforming ideas into action, and moving beyond stereotypes.
---
Turn Up The Volume!

is a Patient Safety movement open to all.
---
Aim:
To promote best practice in patient safety, by welcoming people who raise concerns, learning and acting appropriately on the information.


This a 'bootstrap' event, no fancy gimmicks. Put together by people who care about the subject, many of whom are giving up their own time to be involved.
This event focuses on secondary care.
It is open to anyone with an interest in the subject. No exceptions.
We will be launching a new initiative and developing the action plan at this event.

---
Supporters of the event:


'Speaking truth unto power has long been discouraged in the NHS and punishment is usually personally catastrophic. We must create space for these truths and support our colleagues in their journey. To punish people that speak for the good of the NHS and social care is 'unacceptable'.
Institute of Healthcare Management [IHM]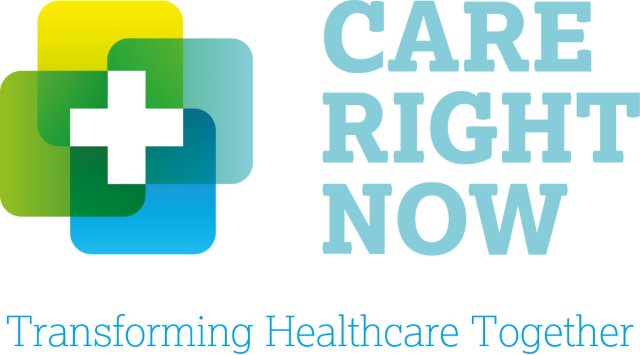 ---

---

---
Supporters and sponsorship:
We're looking for supporters who can assist in kind and with financial support . For example to cover the cost of lunch, the venue, delegate packs etc…
Businesses are invited to contribute to costs, in return for materials on display etc.
---
Frequently Asked Questions
Who should attend?
Anyone with an interest in patient safety, from the 'ward to the board' including:

Freedom to Speak Up Guardians, Whistleblowers, Medical Directors, Heads of Governance, Human Resource Professionals, Clinicians, Chief Executives, Healthwatch members, Non-Exec. Directors, Patient and staff support organisations, Clinical Commissioning Group Leads, Social Care Commissioners, Safeguarding staff...

Basically anyone with an interest in maintaining a just culture in healthcare services.
Where can I contact the organiser with any questions?
E: info@carerightnow.co.uk or 'phone 01872 248327
Where do I find directions to the venue?

Can I pay by invoice?
Yes, email info@carerightnow.co.uk with your requirements

Does the event include lunch?
Yes.
When will the final programme be available?

Is my registration/ticket transferrable?
Yes
Do I have to bring my printed ticket to the event?
Yes please.
What is the refund policy?

Refunds are not avialable. Unless the event is canceleld by the orgnaisers. We recommend you arrange insurance for travel bookings to the event.

The name on the registration/ticket doesn't match the attendee. Is that okay?
Yes
Is the event being run to make a profit?
Care Right Now (CIC) is a not for private profit company.

The event is subsidised by Care Right Now (CIC)
Disclaimer
All the speakers listed have confirmed attendance, however we reserve the right to make changes at short notice due to any unforseen circumstances.

FAQs last updated: 22/3/2017